Another operation carried out in the town of Comanja de Corona yields more of the same thing. The last operation took place around the beginning of October. Notable from this operation is the confiscation of three Barrett 50 caliber rifles and a machine gun.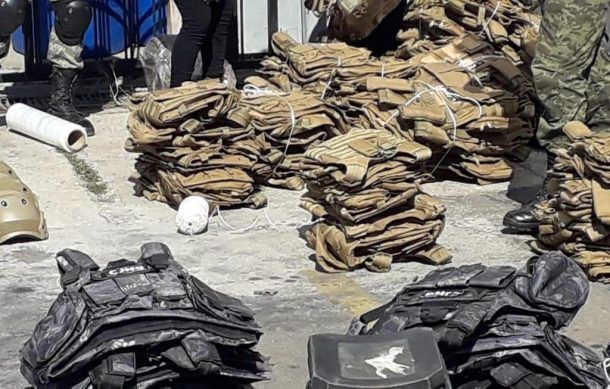 Seized also was
6 grenade launcher attachments
4,000 rounds of ammunition of various calibers
4 smoke grenades
12 "gas" grenades
4 grenades of "specific caliber"
3 steel swords
116 ballistic vests
28 ballistic plates
17 tactical helmets
1 signal jammer
670 liters of sulfuric acid
30 kilos of meth
510 grams of mannitol
350 grams of phenacetin
1  kilo + 378 grams of cocaine
5 kilos + 880 grams of cannabis
45 liters of acetone
37 liters of ethyl ether
12 horses
2 donkeys
goats
2 sheep
6 vehicles, two up-armored
3 all-terrain vehicles
ATV
motorcycle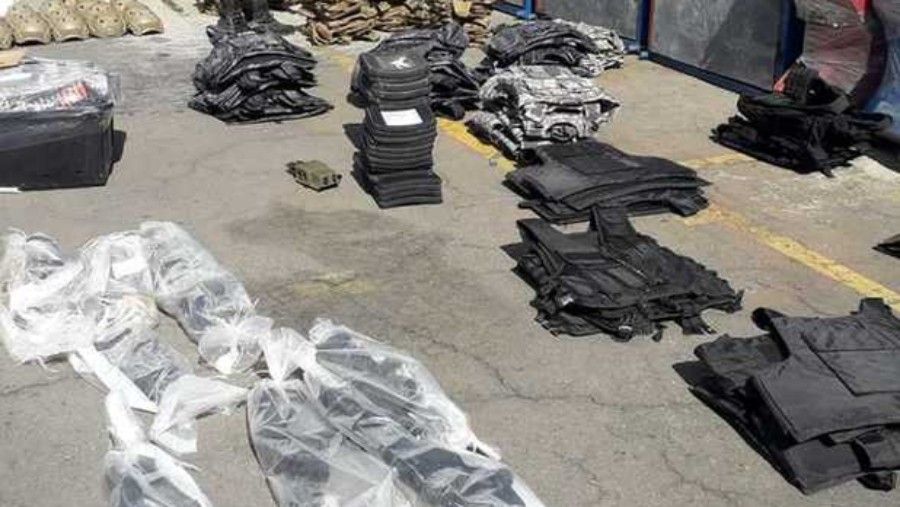 How's that for your drug cartel starter kit? This is all pretty much what was seized last time. The helmets are even the exact same kind. The last one happened on a farm, Milenio is saying this took place in a "building." Apparently they were doing tours on a dirt road when they noticed weapons sitting outside of a home.
---
Sources:
[1] https://www.milenio.com/policia/jalisco-fgr-asegura-fusiles-barret-ametralladora-antiaerea
[2] https://www.tvazteca.com/aztecanoticias/notas/jalisco-fgr-asegura-arsenal-droga-tras-cateo-especiales
[3] https://www.am.com.mx/noticias/Decomisan-arsenal-droga-y-vehiculos-en-Comanja-de-Corona-en-Lagos-de-Moreno-20201110-0039.html