The state and the criminal group seem to exist on a continuum in Mexico. At times, it can be difficult or impossible to distinguish between them. The state has traditionally been considered distinct from and opposed to criminal groups because the duties of the state include upholding the law and administering public safety, which criminality by definition defies and threatens. But this hasn't always been the case in Mexico. Many historical examples exist where the lines are blurred.
This becomes especially problematic following incidents of violence and insecurity. Justice demands an explanation, but this doesn't always happen. Only around 10% of homicides are ever solved in Mexico. For violence at an individual level, attribution is elusive more often than not. But on the macro scale, the causes of violence almost always have an explanation, regardless of the reality.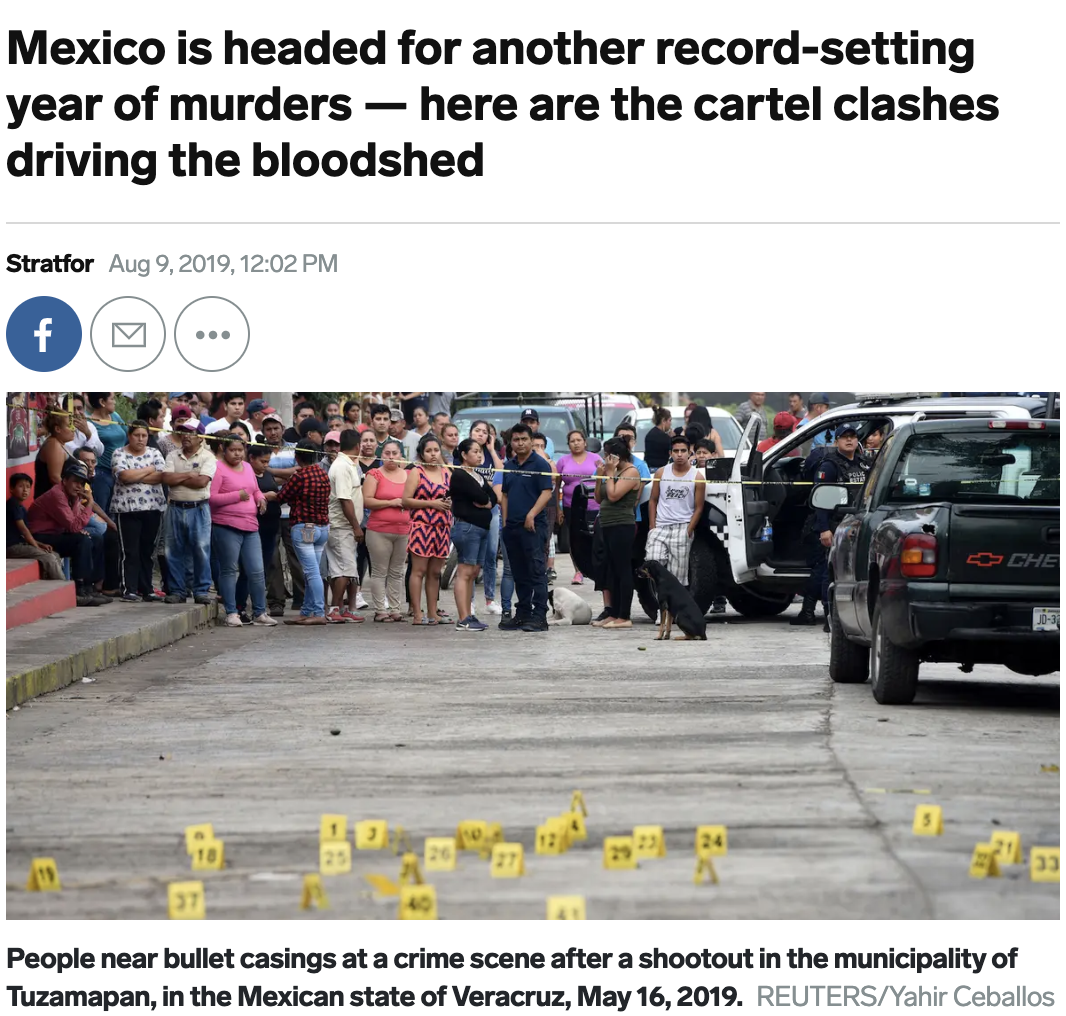 Nevertheless, these narratives are forming and evolving on a daily basis. Despite the fact that the distinction between state and criminal is rarely clear, attribution is casually made—at times based on nothing more than a social media post—based on these existing narratives about criminal groups, the state and the supposed dynamics of crime and violence in Mexico.
The Grupo Élite (GE) of the Cártel Jalisco Nueva Generación (CJNG) epitomizes this problem. GE is purportedly a team of special forces assassins at the service of El Mencho, the reported leader of CJNG. This group has been observed in a number of direct communications and in the aftermath of homicides in which messages claiming responsibility are found. Most of the actions attributed to the group have been in Guanajuato and are said to be related to CJNG's war with El Marro/Cártel de Santa Rosa de Lima (CSRL) for control of the territory.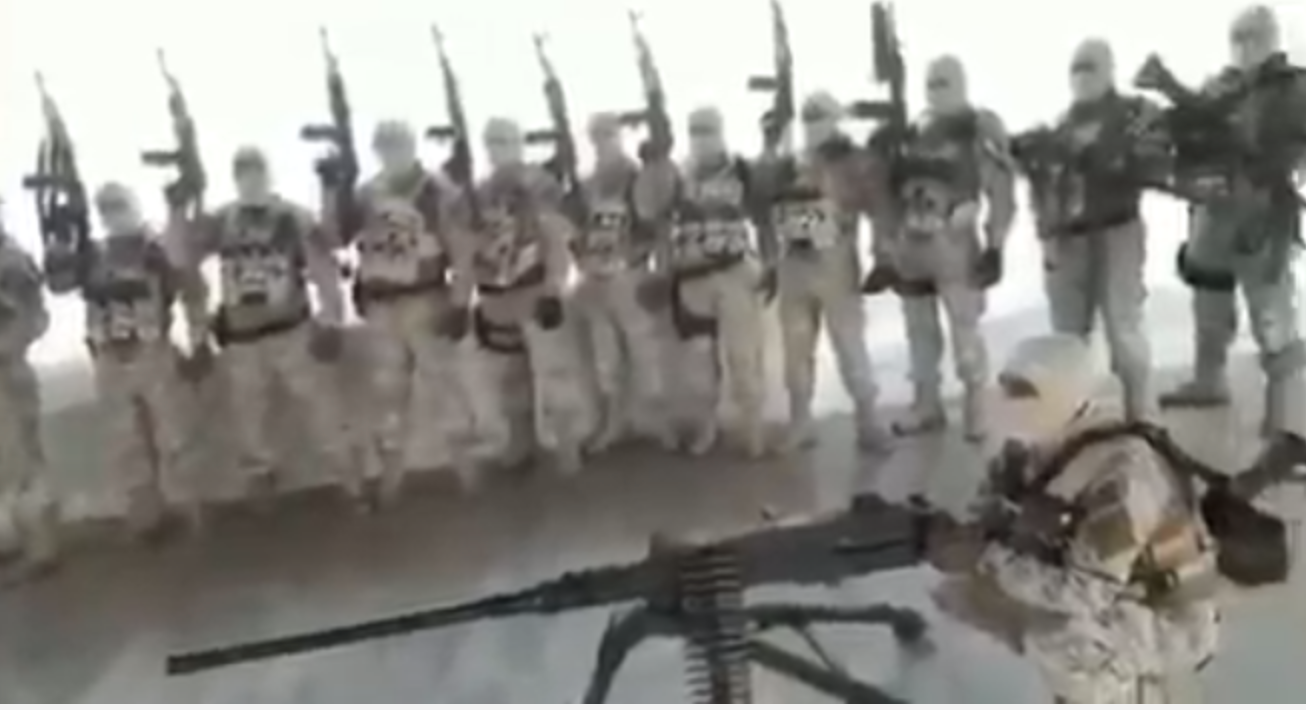 However, there are problems with the existing narratives about the identity and motivation of this group. Besides direct communications from the group and notes supposedly left with the bodies of their victims, very little else is known about them. Despite having the appearance and mythos of a kitted-up elite paramilitary, whose members sure as shit look like a major security threat, the identities of only two associates of GE are known publicly (Juan Carlos González, aka "El 03", and Ricardo Ruiz Velasco, aka "El RR"). So who exactly are the men in the video? Although there have been arrests of what security forces allege are authentic members of GE, with the exception of one vehicle which was recovered, no one has ever seen GE in all their glory in the wild.
In direct communications from the group, as many as 74 heavily-armed individuals have appeared at one time. If these really are the elite special operations group of what is widely described as the most dangerous ascendent criminal organization in Mexico (CJNG), why aren't more of their identities known? At face value, this group would seem to constitute the single greatest security threat in Mexico at the moment: an anonymous paramilitary able to operate with almost total impunity. If they really are criminals, then who are they? Some of their identities are probably discernible using commercial facial recognition software. Wouldn't officials have access to even better technology?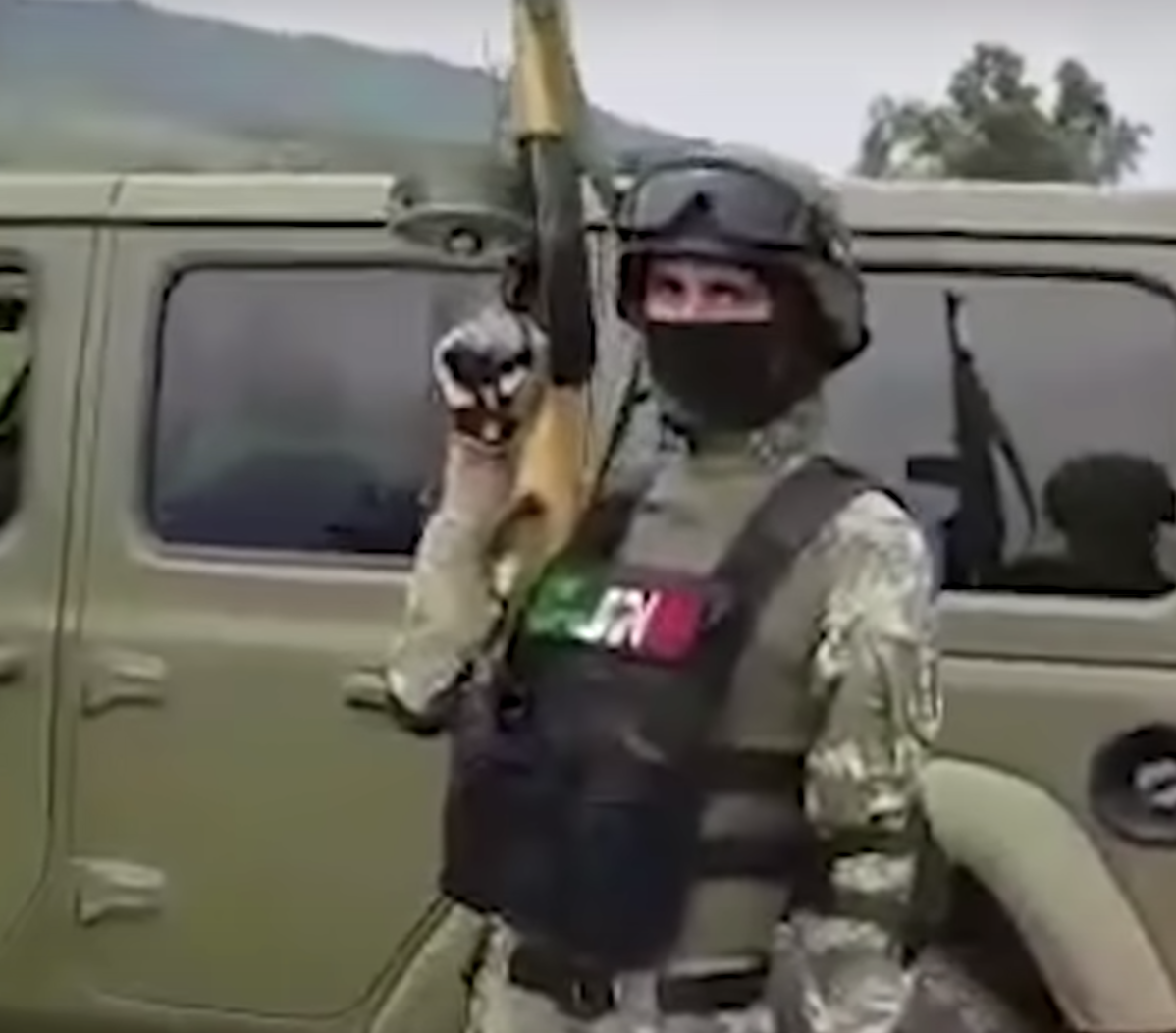 But rather than aggressively prosecuting this impressive force, the federal government of Mexico and the state governments of Guanajuato, Jalisco and Michoacán all seem to be ignoring GE for the most part. In fact, rather than cracking down on a group which appears to be the single greatest threat in the country, the government seems to be working in a de facto partnership with them. In Guanajuato, the state's actions against El Marro/CSRL seem to compliment the actions of CJNG GE almost perfectly. At times, Grupo Élite has done what could be considered the state's work, and vice versa. But unlike the state, which is restricted in its use of force, GE is able to operate beyond the law. Even if there isn't a formal partnership, a mutually beneficial informal collaboration certainly exists.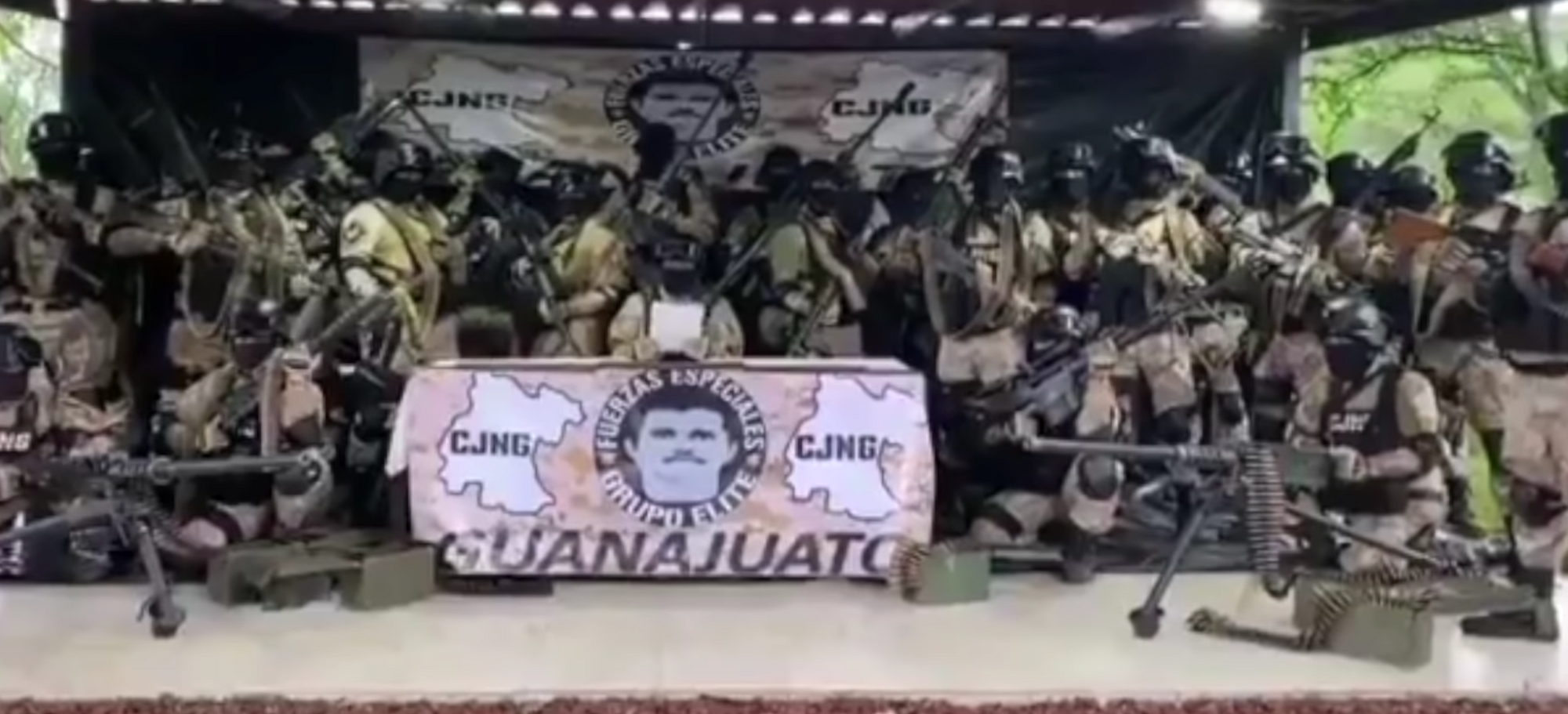 So who the hell is Grupo Élite? Surprisingly little is known about what may be the single greatest threat actor in Mexico right now. And their motives seem to be indistinguishable from those of the state at times. In a scene with M2 machine guns on each side of the frame, a masked speaker assured the business community in Guanajuato that it was safe to return to the state in their most recent communication. (?!)
Despite many valid questions about the identity and motives of GE, the attribution as an authentic criminal group has so far been reported uncritically. I'm suggesting that's a mistake.