Since 2010, only one agent with U.S. Customs and Border Patrol killed in the line of duty has been an intentional homicide according to information from the Officer Down Memorial Page. Border Patrol Agent Brian Terry was shot to death with a Kalashnikov rifle in 2010 by a cartel associate near Rio Rico, Arizona, while attempting to apprehend a group of subjects linked to a series of armed robberies of migrants and smugglers passing through the area. Two off-duty Border Patrol agents deaths were by homicide in 2014 and 2017, and another agent was killed in 2012 by friendly fire. At least 13 agents have died in various accidents and health related incidents while on duty since 2010.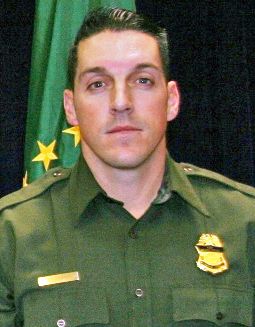 On the other hand, at least 104 people have been killed in encounters with or in the custody of on-duty Border Patrol agents since 2010 whose deaths cannot be plausibly explained by underlying medical conditions or accidents not resulting from pursuits. According to information compiled by the Southern Border Communities Coalition, at least 54 people have been died as a result of the deadly use of force by Border Patrol, and at least 35 have been killed in chases by Border Patrol since 2010. Off-duty Border Patrol agents have used deadly force in at least 8 incidents in the same time period. An additional 8 deaths in the custody of Border Patrol have likely been related to underlying medical conditions including dehydration and heat-related illnesses since 2010. An unknowable number of deaths have resulted from exposure, dehydration and accidents while attempting to avoid capture by Border Patrol.
Some of the most egregious uses of deadly force documented have included at least 11 incidents with subjects, including several minors and numerous people on Mexican soil, that were shot to death by Border Patrol for allegedly throwing or even holding rocks. In 2012, a 16-year-old boy was fatally shot in the back 7 times on Mexican soil in Nogales. The agent that shot the boy was later found not guilty of involuntary manslaughter charges in 2018.
While the Border Patrol's use of deadly force has been justifiable in some cases, in other cases unarmed people have been killed for holding objects such as a flashlight or even nothing at all. By a large margin, encounters with Border Patrol are much more dangerous for the public than they are for Border Patrol agents.