The governor of Tamaulipas, Francisco Javier García Cabeza de Vaca, currently under investigation for multiple federal crimes, made an alliance with members of the Gulf Cartel to illegally seize a casino in Reynosa, Tamaulipas.
This is what the Tamaulipan businessman Dionicio Poli, former owner of the La Isla del Tesoro casino, tells EMEEQUIS who now lives in a secret location in the United States, for fear of criminals and the PAN governor, who is currently facing removal of his immunity from prosecution after being accused of organized crime, money laundering and tax fraud .
"They destroyed my life, they ruined me ... and Governor Cabeza de Vaca did nothing because he would not betray his partners, the same ones who took away my casino," says Dionicio Poli by phone.
The story began back in April 2009, when Dionicio Poli opened his second casino, 150 meters from the border bridge between Reynosa, Tamaulipas, and Hidalgo, Texas; while Cabeza de Vaca, who had been mayor of Reynosa (2005-07), was seeking the PAN nomination for the upcoming governor's race.
It was a difficult year to make investments in that border city: the United States government had an investigation open against Cabeza de Vaca for allegedly having "handed over" the city to the Gulf Cartel as a gesture of gratitude for financing his Mayoral campaign. And the Cartel had cowed businessmen of all sizes through fear.
The Gulf Cartel was - and still is in some areas - the true power in Reynosa, Tamaulipas, which was beginning to experience an escalation of violence due to the fracture between that group and its enforcers, Los Zetas. And, to finance this internal war, money was needed.
Nine months after the opening of the casino, in January 2010, Dionicio Poli received a call that would change his life: an employee of his told him that outside of La Isla del Tesoro there were armed men demanding to speak with the owner, which was him.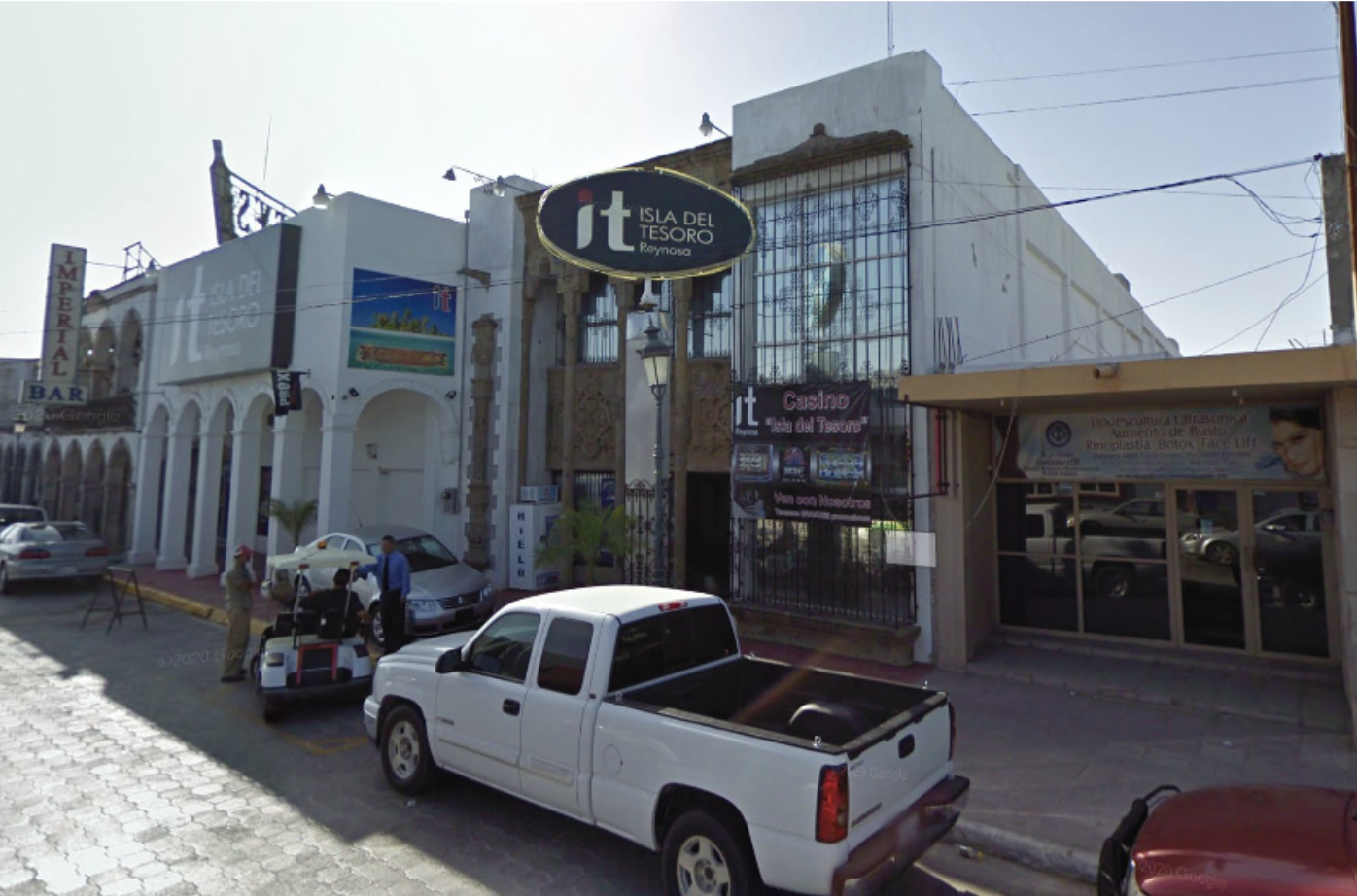 THE MONOPOLY OF THE GULF CARTEL
The businessman went to the casino, where he met a group of gunmen led by Emeterio Salinas Ulloa and Armando Guerrero Chapa, who presented themselves as senior members of the Gulf Cartel; Armando is the brother of Juan Jesús Guerrero Chapa, murdered in 2013 in Texas and a lawyer for the founder of the Gulf Cartel, Osiel Cárdenas Guillén.
"It was a very unpleasant scene… The police station was 60 meters away and nobody did anything. These gentlemen told me that, from that moment on, the casino would be theirs, at the orders of Mr. Osiel Cárdenas Guillén, because he was the only one who could have those businesses. And so, like anything else, they stripped me of the business."
Dionicio Poli resisted as much as can be done in a city dominated by organized crime: he tried to file a complaint with the then Tamaulipas Attorney General's Office, the Federal Attorney General's Office, the Secretary of National Defense and even the Secretary of the Navy. In each case, they suggested that he not go after such a violent and entrenched criminal group in the municipal and state government.
Despite the veiled threats, Dionicio Poli insisted on recovering his casino... until the danger became imminent. He and his family had to leave Mexico almost immediately, certain that staying in their country would mean dying at the hands of the cartel.
But the Tamaulipas businessman was not willing to give up just yet and devised a plan to recover his business from the United States, believing that his acquaintance, Francisco Javier García Cabeza de Vaca, former mayor of Reynosa, would help him.
"Obviously, I was wrong. I thought he was a decent man ... but he turned out to be the worst governor in the history of Tamaulipas, and that's saying a lot in that state!"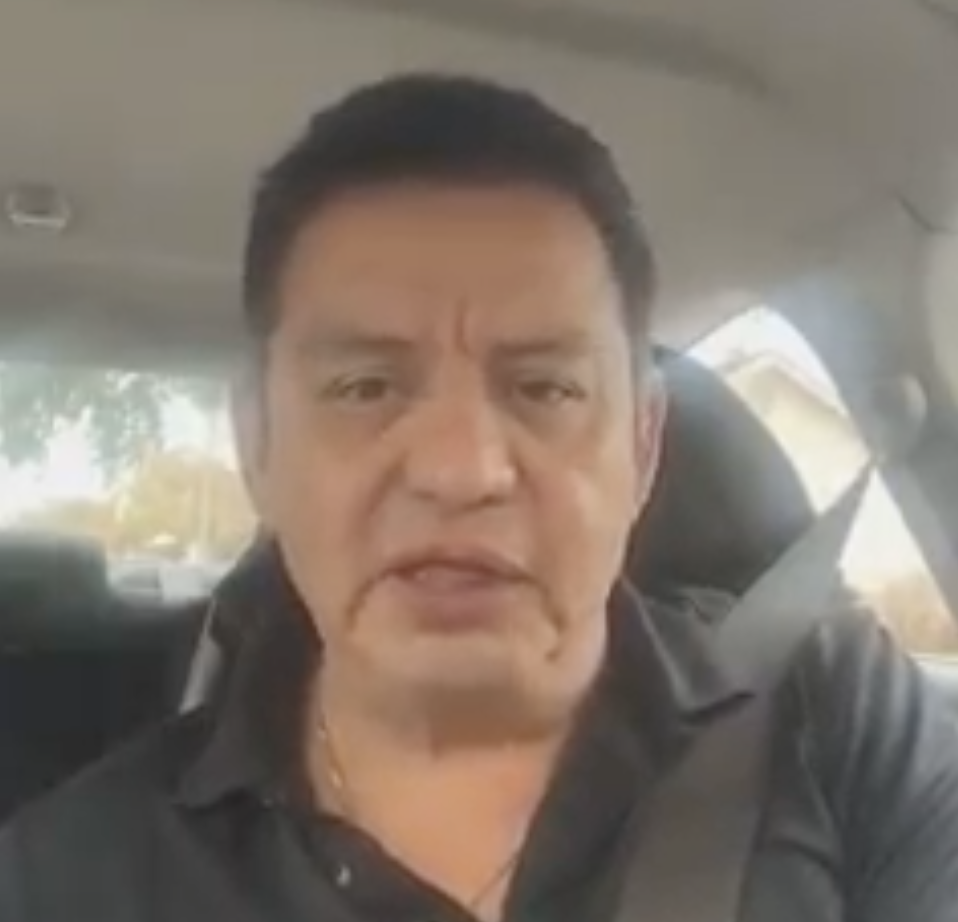 When fleeing Mexico, Dionicio Poli not only left his country and his family in Tamaulipas. He also left an investment of nearly 60 million pesos in the hands of the Gulf Cartel, which changed branding, personnel and even the name of the casino to manage it through front men to launder money. Under criminal rule, that establishment was renamed "21 Black."
"It is impressive how criminals can simply strip you of your properties and with the help of their contacts in the government they change your papers, bills, receipts, everything," says the Tamaulipas businessman. "But I have all the documents to affirm that it was a casino that I owned under the civil society Valpolisan Juegos SA de CV."
From abroad, Dionicio Poli saw the political career of Cabeza de Vaca advance: he became a senator and eventually the first PAN governor in Tamaulipas. With the arrival of an acquaintance in the governorship, it seemed there was hope to recover the casino.
In 2017, the Tamaulipas governor had a meeting with businessmen from Texas at the Embassy Hotel in McAllen, United States. The idea of ​​the PAN was to bring private investment to Mexico, while that of Dionicio Poli was to personally deliver a letter to Cabeza de Vaca requesting help, after several of his collaborators had not been able to help him.
"I am from the same municipality as the Secretary General of the Tamaulipas government, César Augusto Verástegui, alias 'El Truco'/'The Trick'. We are both from Xicoténcatl, Tamaulipas. And when I asked him for help, he told me not to bother him, that he couldn't help me. I thought that if he couldn't, the governor could, who knew about my case, because many mutual friends told him about me."
The businessman attended the meeting and when they gave him the floor, he recalled what had happened to him. It was an uninspiring but realistic tale for investors. His plea for pleas for assistance concluded when he gave the incipient governor a file of documents that detailed the dispossession, as well as the possible links of organized crime within his state administration.
"Of course, you can imagine Francisco's face… his mother and aunts were also there. And anyone who knows him can guess his reaction: haughty, arrogant, very angry. My case was never resolved."
"HE TURNED HIS BACK ON ME"
Today, Dionicio Poli has three certainties in life: the first is that his investment is ruined. That same year, 2017, Cabeza de Vaca's government closed 21 Black and another casino, El Rey, accusing them of involvement with organized crime.
"It was a way of pretending that he was not colluding with these people. They had already taken everything they could from my business. They no longer needed it… I found out that they took my machines out and completely destroyed them."
Second, that the current governor of Tamaulipas did not want to help him, neither as a former mayor, nor as a local deputy, nor as a senator nor as president, because those who stripped him are his partners in Cabeza de Vaca's illicit business with organized crime.
"All this happened with the outrageous complicity of judicial and federal authorities with full knowledge of the former PRI governors and also of the current governor Francisco García Cabeza de Vaca. With clear protection for a criminal group.
"Those criminals are the governor's associates. And nobody says it because they are afraid of him, because he imprisons you or has you killed. But I am not afraid. I say it with my name and my honor on the line: he is a criminal," says the businessman.
Third, Dionicio Poli says that his life was ruined by the complicity between criminal and political power headed by Cabeza de Vaca.
"It took me away from my roots, the whole ordeal took me away from being near my family. I can no longer approach my brothers who live in Tamaulipas, nor can I return to Mexico, because I do not want them to be linked to me so that the criminals do not retaliate against them. I had two heart attacks, four bypasses as a result of frustration, anger and resentment.
"He is an absolute kleptomaniac, a natural criminal. This is bullshit, he knew everything ... but he turned his back on me, leaving me at their mercy."
His real hope, he says, is divine justice. In the earthly, that of the institutions, Dionicio Poli believes very little. Not even the process of stripping the PAN governor of his immunity from prosecution would restore calm or peace to him. The damage, he says, has been too much.
"[If I saw him right now, I would tell him that] I never did anything to you and you destroyed my life and my family's lives. That's why every time you see me, you won't be able to look thousands of Tamaulipas citizens in the eyes who trusted you to be fair," concludes Dionicio Poli. "Today, jail awaits you, I hope to God that there is justice."
---
Translated from an article by Óscar Balderas published by EMEEQUIS on March 30, 2021.