The Colombian Navy through a press release today announced the destruction of three laboratories alleged to be operated by the National Liberation Army (ELN) in the Chocó department. I'll admit my absolute ignorance on group dynamics and politics in Colombia. Thus we will stick to the drug trafficking stuff for now.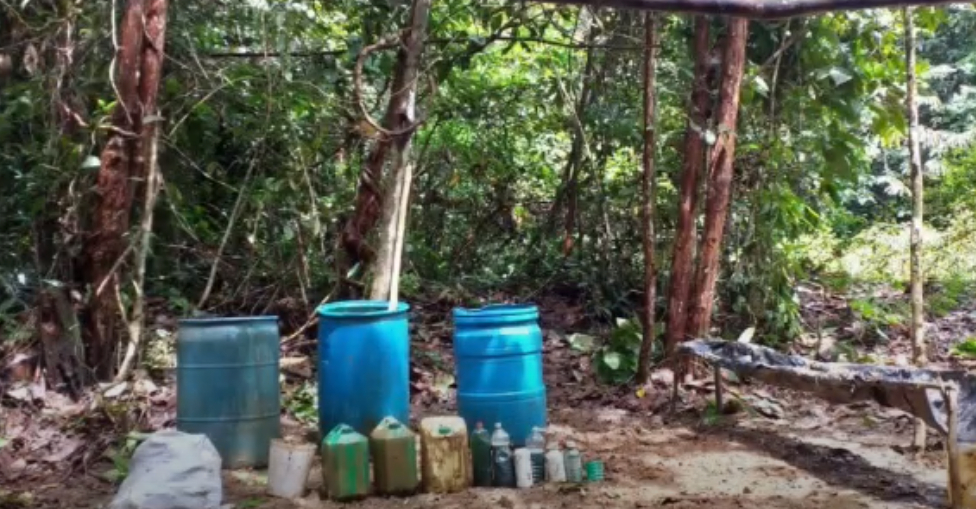 The events took place in the sectors of Puerto Bolívar, Cabré and Guapagra in Bajo Baudó, where troops guided by information from Naval Intelligence seized 543 gallons of liquid supplies and 45 kilograms of solid supplies

Among the seized material, gasoline, sulfuric acid, herbicide, ammonia acid and lime stand out, which after complying with the established protocols, were destroyed in a controlled manner in the area.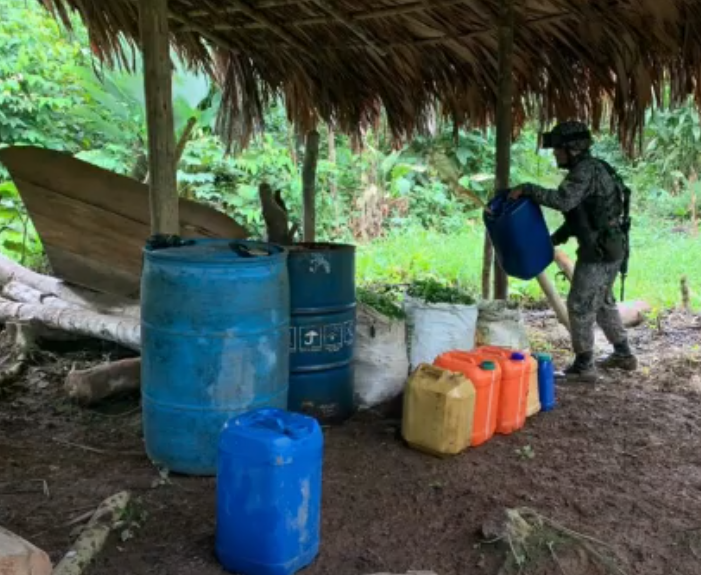 arduous work of registration in a terrain of difficult access
Something that I've found plays more of a role than is usually discussed is how tough the terrain in some of these areas is. And that doesn't just go for Colombia. I think many of us in the United States will say things like "why can't you just drive up there and get the bad guys?" but what we often forget is how difficult much of this terrain is to navigate. Let alone try to conduct an extensive, multi-branch law enforcement operation. We've got some remote places in California pot farmers will operate in, and the moonshiners of course up in the Appalachian Mountains. But I'm sorry that ain't shit to this jungle. And Michoacán is like one big mountain. Those boys backpack way into the thicket for their vices.
When thinking about the how and what of these kinds of operations, geography is a crucial thing to always think about. Geography overall is probably the most under rated topic in all of this organized crime stuff. Personally I'm not good with comprehending geography from words which is one reason I'm such a big fan of maps. Find what works for you and go learn some geography!
Local press organization with some video of the jungle
There is a very high resolution map in PDF format of Chocó that can be found here. I wouldn't recommend opening it up on a mobile device, it's beefy.