On Wednesday May 29, 1984, an indictment was unsealed in Forida charging 42 people in a cocaine smuggling ring that spanned at least eight U.S. states, four countries and two continents. Between June 1982 and November 1983, investigators alleged the conspirators had managed to smuggle a staggering 16,000 pounds of cocaine worth an estimated $2.2 billion dollars by air from South and Central America and the Caribbean. The smugglers had flown the cocaine from the Bahamas, Belize and Colombia to airports in Florida, Indiana and North Carolina. Once in the U.S., the cocaine was then transported to California, Illinois, Miami, New Mexico, New York and Pennsylvania for distribution.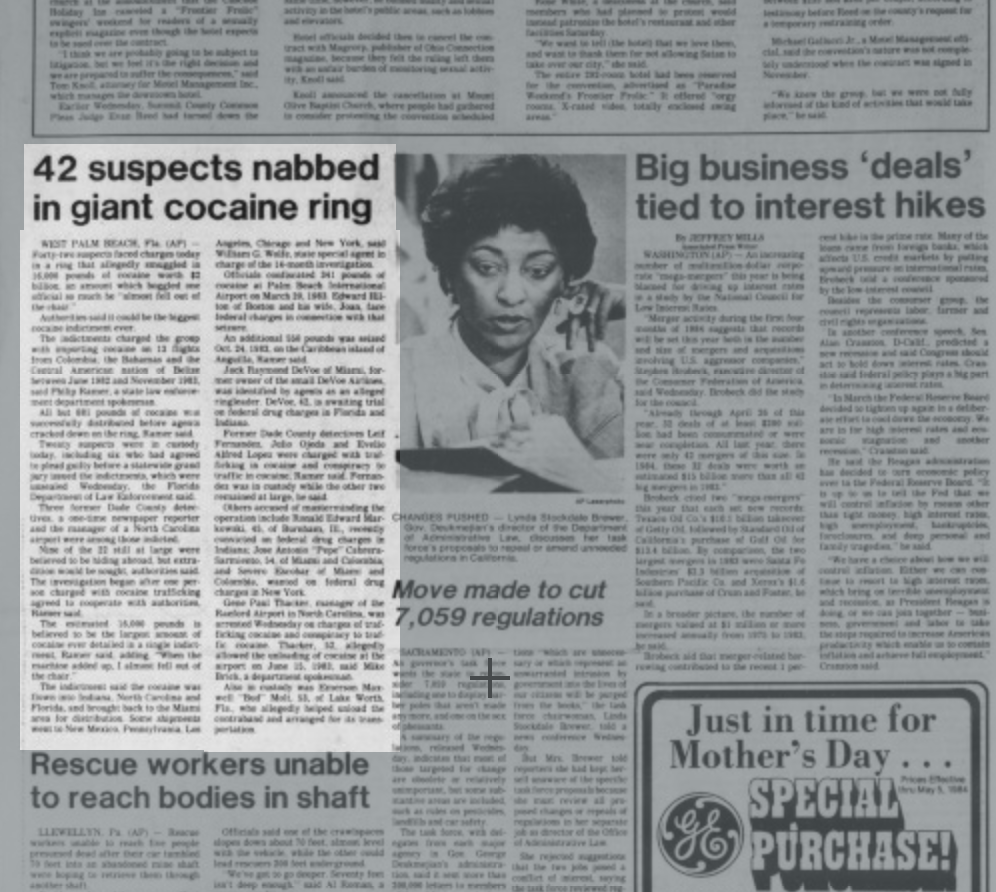 According to reporting from the Associated Press:
Officials confiscated 341 pounds of cocaine at Palm Beach International Airport on March 20, 1983. Edward Hilton of Boston and his wife, Joan, face federal charges in connection with that seizure. An additional 550 pounds was seized Oct. 24, 1983 on the Caribbean island of Anguilla, [Florida department of law enforcement spokesman Philip] Ramer said. Jack Raymond DeVoe of Miami, former owner of the small DeVoe Airlines, was identified by agents as an alleged ringleader. DeVoe, 42, is awaiting trial on federal drug charges in Florida and Indiana. Former Dade County detectives Leif Fernandez, Julio Ojeda and Evelio Alfred Lopez were charged with trafficking in cocaine and conspiracy to traffic in cocaine, Ramer said. Fernandez was in custody while the other two remained at large, he said. Others accused of masterminding the operation include Ronald Edward Markowski, 45, of Burnham, IL, recently convicted on federal drug charges in Indiana; Jose Antonio "Pepe" Cabrera Sarmiento, 54, of Miami and Colombia; and Severe Escobar of Miami and Colombia, wanted on federal drug charges in New York. Gene Paul Thacker, manager of the Raeford Airport in North Carolina, was arrested Wednesday on charges of trafficking cocaine and conspiracy to traffic cocaine. Thacker, 52, allegedly allowed the unloading of cocaine at the airport on June 15, 1983, said Mike Brick, a department spokesman. Also in custody was Emerson Maxwell "Bud" Molt, 53, of Lake Worth. FL, who allegedly helped unload the contraband and arranged for its transportation.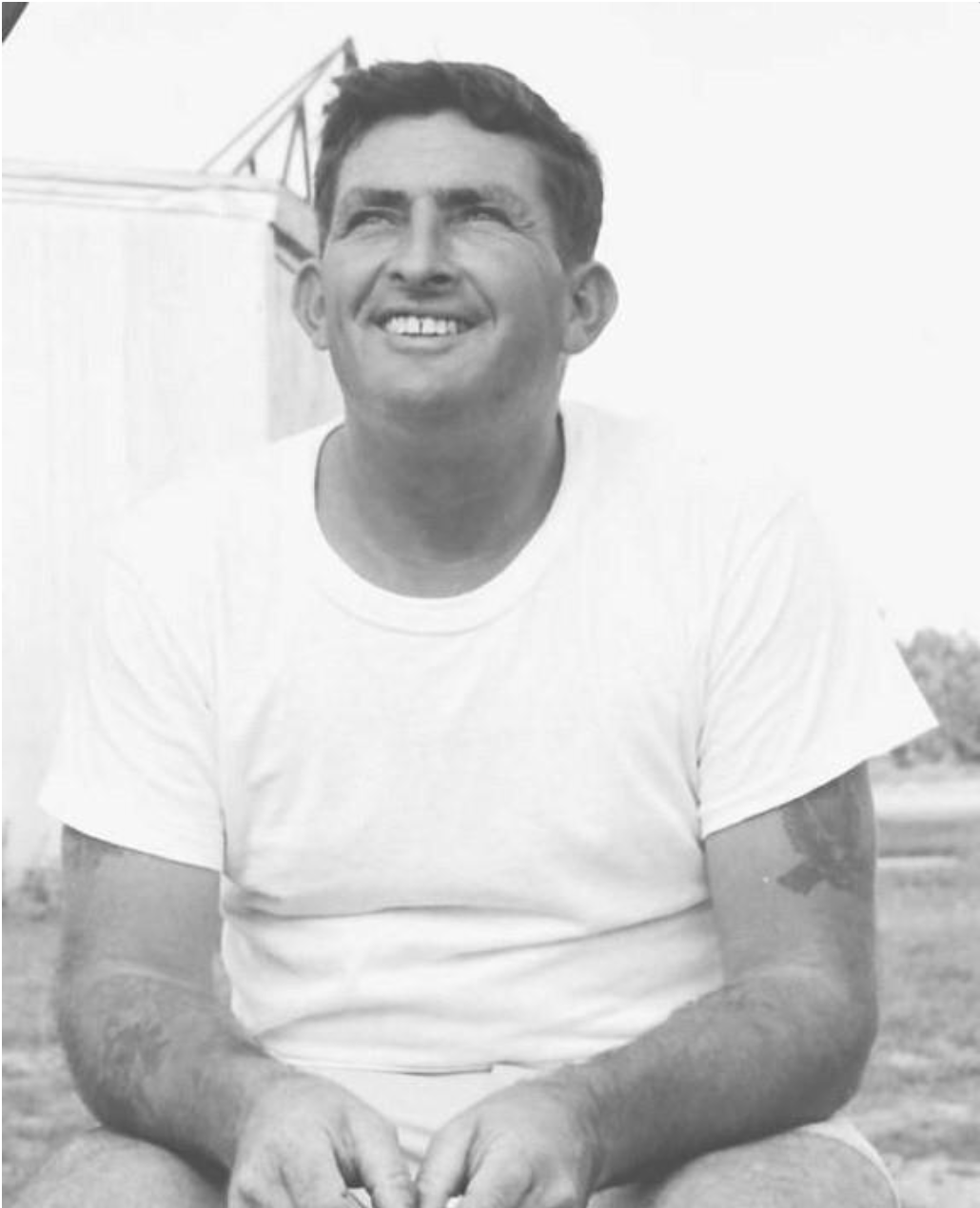 Gene Paul Thacker (1932-2012) is a former Green Beret and a decorated veteran of the Vietnam War with three tours of duty. According to reporting, he was involved in the U.S. Army's Parachute Team, the Golden Knights, and received the first-ever Golden Knight award in 1967. In 1968, he left the Golden Knights to serve as an adviser in Vietnam, where he was wounded before coming home. In 1970, he purchased 22 acres near the Raeford Municipal Airport (P K Airpark-5w4) and opened a snack bar which he operated with his wife, Billie. In 1999, he acquired the Raeford Municipal Airport a short distance from Fort Bragg, the home of the U.S. Army's Special Operations Forces and the Joint Special Operations Command (JSOC). He remained active in the skydiving community throughout his adult life and died in 2012.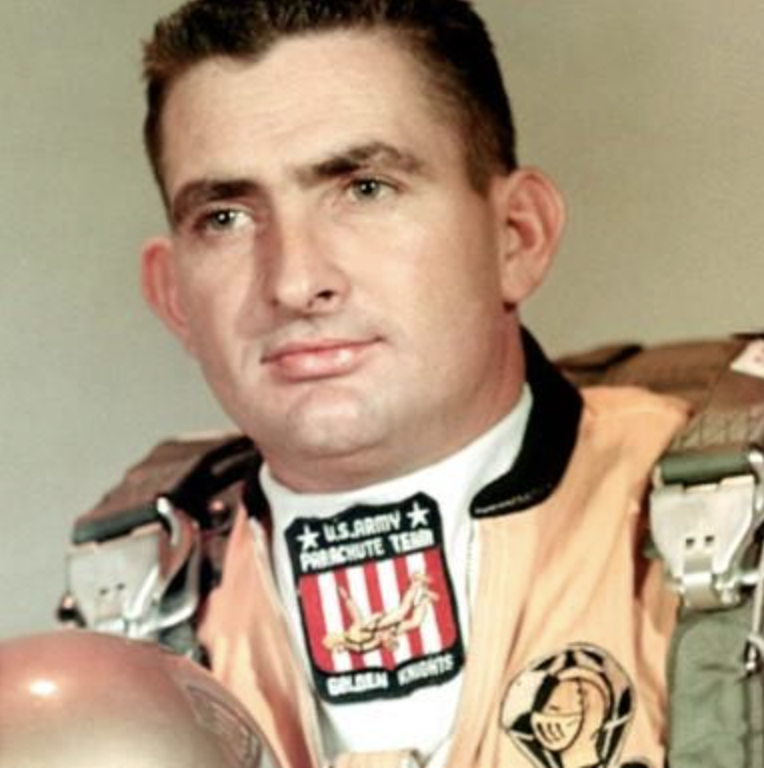 Thacker's time as an adviser in Vietnam may have been with the Military Assistance Command, Vietnam - Studies and Observations Group (MACV-SOG). MACV-SOG was an elite unit that specialized in highly sensitive operations in denied areas and unconventional warfare. From 1968-1972, MACV-SOG coordinated with the Hmong Army in Laos, who famously trafficked opium to fund their war effort as described in Alfred W. McCoy's masterpiece The Politics of Heroin in Southeast Asia. Several known members of MACV-SOG, such as LTC Jim Anderson and Silver Star recipient Gary O'Neal were also members of the Golden Knights parachute team.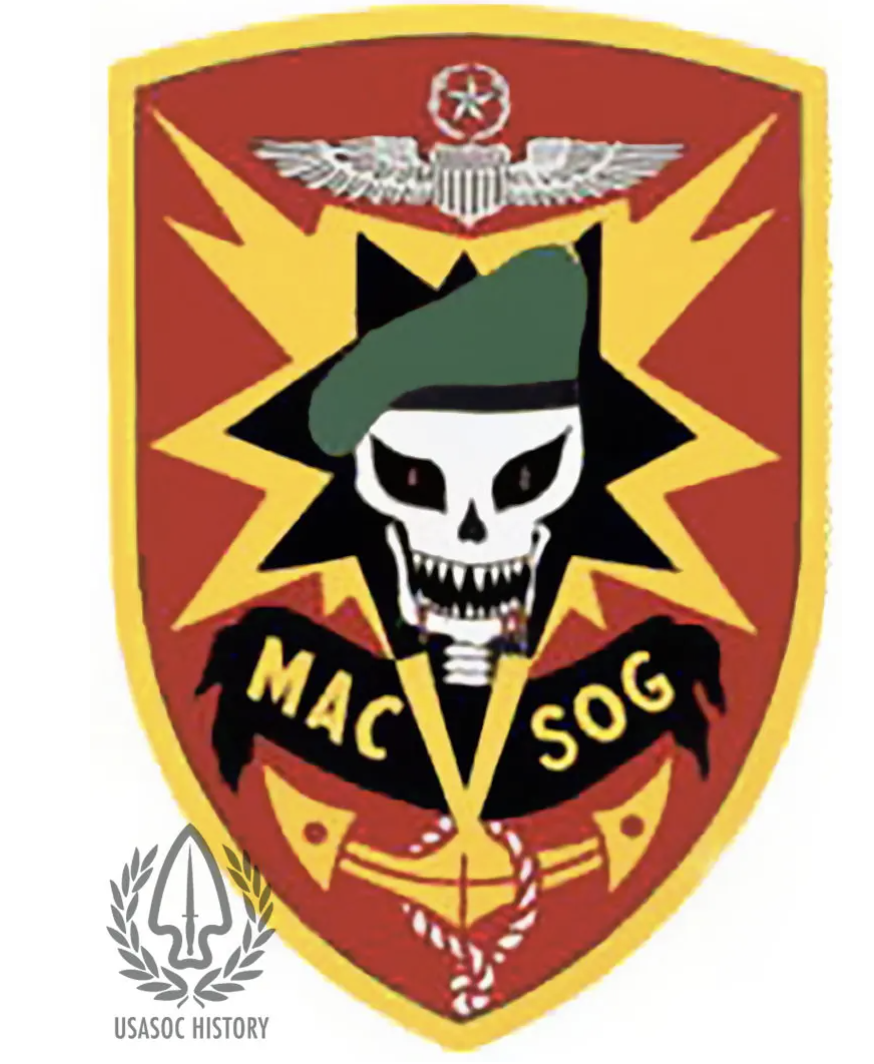 In May of 1985, a year after he was charged with involvement in cocaine trafficking, Thacker pleaded not guilty and took his case to trial before a jury, in which he faced up to 15 years if convicted. According to reporting by Jon Peck in the Sun Sentinel:
Prosecutors conceded Thacker was merely a "little fish" in the vast smuggling operation, but contended he played an essential role in an attempt to import 1,600 pounds of cocaine from Colombia in June 1983.
Mark Johnson, a special prosecutor handling the case, said evidence indicated Thacker was paid $25,000 to provide the drop site and fuel for the airplane. Johnson acknowledged much of the evidence against Thacker was circumstantial, but termed it "overwhelming."
Defense attorney Charles Jaffee, however, insisted the government's only witnesses against Thacker were admitted members of the drug ring, who only testified in an attempt to curry favor with prosecutors. In contrast, several defense witnesses were current or former members of the Golden Knights.
"The more they tell the state, the more credit they get," Jaffee said of the state's witnesses. "Are they worthy of belief, as opposed to the Golden Knights?"
The government witnesses contended Thacker arranged for a planeload of cocaine to land at his North Carolina airfield in the early morning hours of June 14, 1983, before the drugs were transferred to a waiting motor home and driven to Fort Lauderdale.
Members of the Golden Knights, who practiced every morning at Thacker's airfield, said they did not see an airplane or motor home like those described by prosecutors at the landing strip that morning. Several said they were sure they would have noticed such a plane had it landed there.
"Thank God for Mr. Thacker that the Golden Knights train at Raeford every day," Jaffee told jurors. "To them, an airplane arriving is of major significance, and they never saw it. They never saw it."
The jury deliberated for 15 minutes before acquitting Thacker on all charges.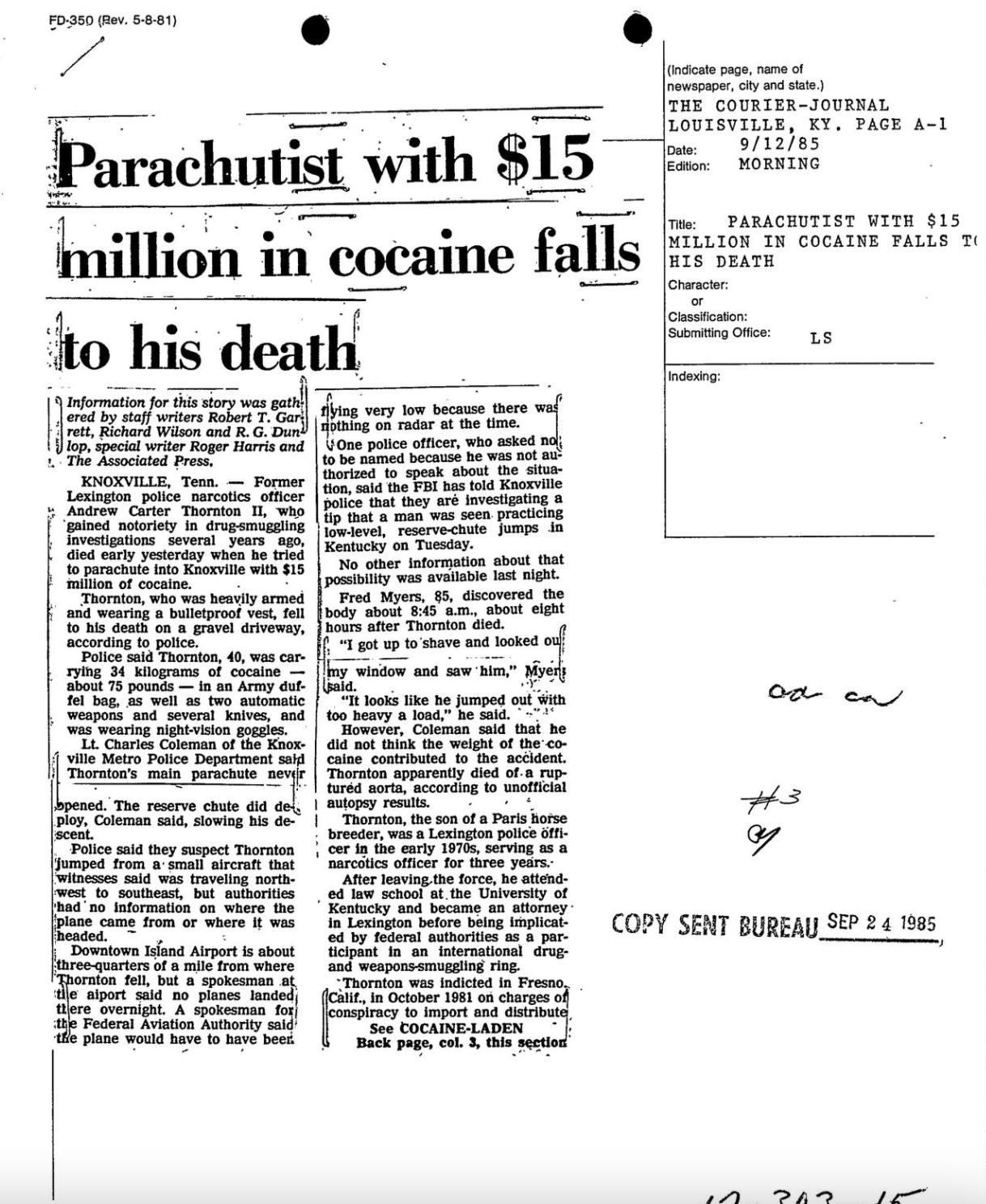 According to an FBI file on  Andrew Carter Thornton II, an Army paratrooper-turned-narcotics officer-turned-drug smuggler-turned-skydiver killed in parachuting accident, Thornton was a known associate of Gene Paul Thacker. In a description of the events leading up to Thacker's arrest, a Drug Enforcement Administration (DEA) Task Force found an airplane that had flown from Miami to the Hoke County Airport in Raeford, North Carolina which had 1,000 pounds of marijuana on board and a palm print of Gene Paul Thacker on an auxiliary gas tank on a side of the tank which could have only been left by someone handling the tank while it was being installed. The file also mentioned a known cocaine dealer who was an associate of Gene Paul Thacker, and how Raeford Aviation had been raided for drug runs on multiple occasions by the Hoke County Sheriff's Department, which "almost always" failed to turn up anything.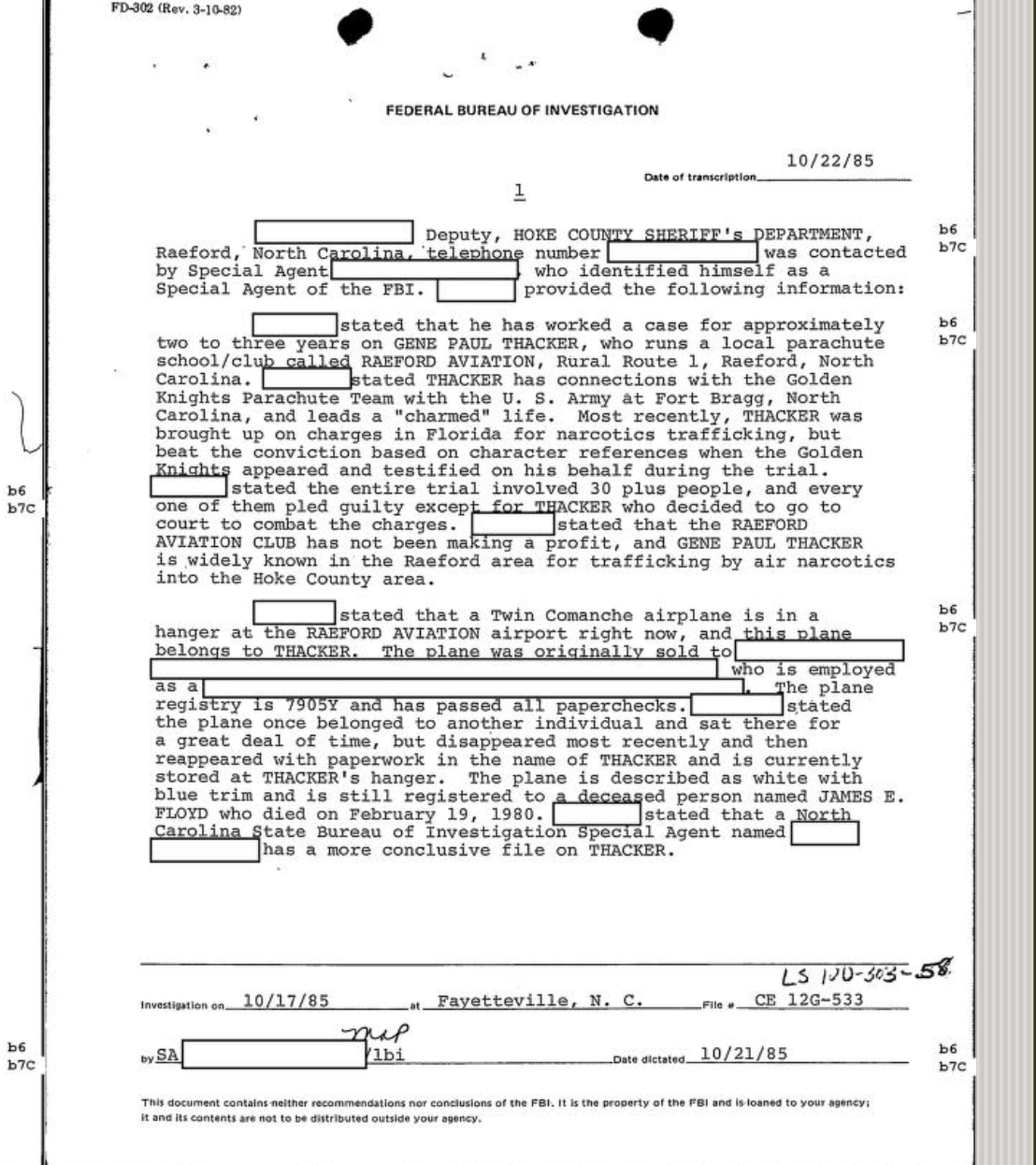 ---
Jose Antonio "Pepe" Cabrera Sarmiento was a wealthy Colombian national that lived in Miami in the 1980s and lived quite a remarkable life. He was described by prosecutors as the leader of the cocaine trafficking ring that Gene Paul Thacker and the Raeford Municipal Airport had been swept up in. According to reporting, he trafficked billions of dollars of cocaine for the infamous Medellin cartel.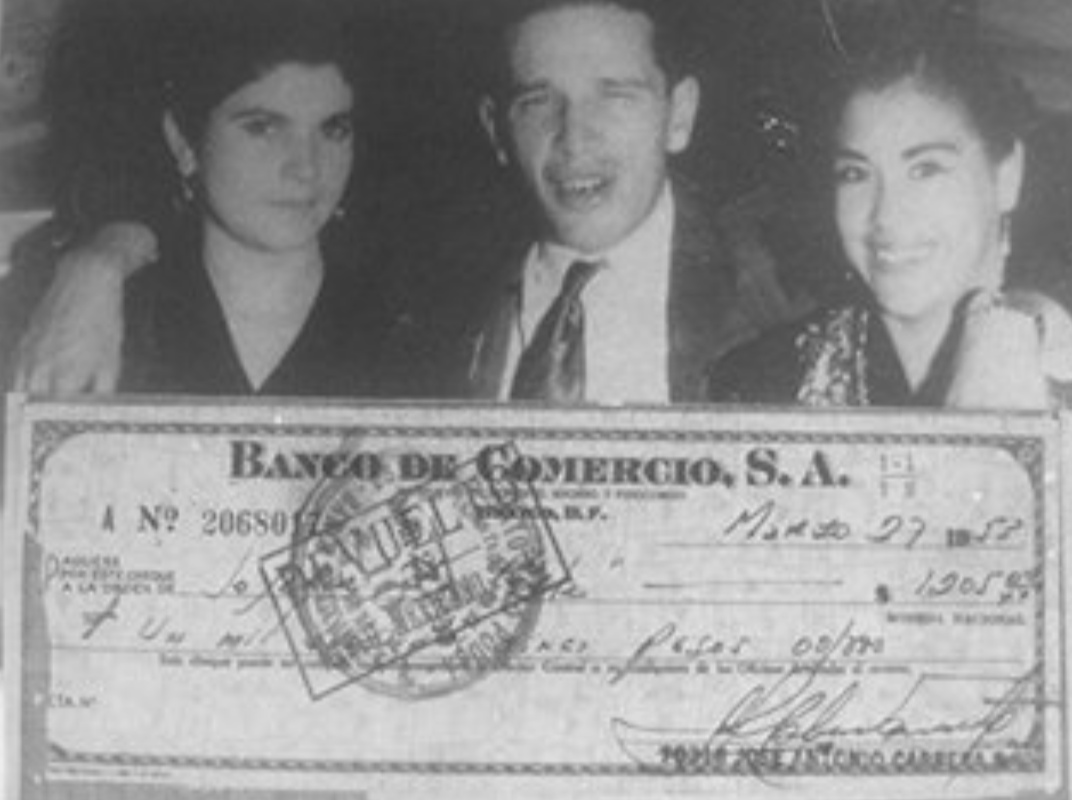 At former CIA-asset / School of the Americas graduate / Fort Bragg SOF trainee and de facto Panamanian leader Gen. Manuel Noriega's trial, Pepe Cabrera testified about how he met Pablo Escobar between 1977 and 1978, and how he was present as the Medellín Cartel coalesced in 1980 as a "community defense force" for landowners to protect them from the guerrillas. The group called themselves Muerte a Secuestradores (MAS) but would become an anglophone household name as the Medellín cartel. According to his testimony, Pepe Cabrera introduced Manuel Noriega and Pablo Escobar in 1984.
According to testimony from Jack DeVoe, the owner of Devoe Airlines, Pepe Cabrera had coordinated drug shipments which were picked up from the Cabrera-Sarmiento family's ranch in rural Colombia and then flown to the Bahamas or Indiana before being aliquoted into smaller shipments that were then transported to southern Florida for distribution throughout the United States. Devoe had used a small commuter airline based out of Opa-locka, Florida as a front for the smuggling operation.
Pepe Cabrera's name was included in the metadata of a November 1976 cable ("1976BOGOTA11398") from the U.S. Embassy in Bogota that was withheld from declassification.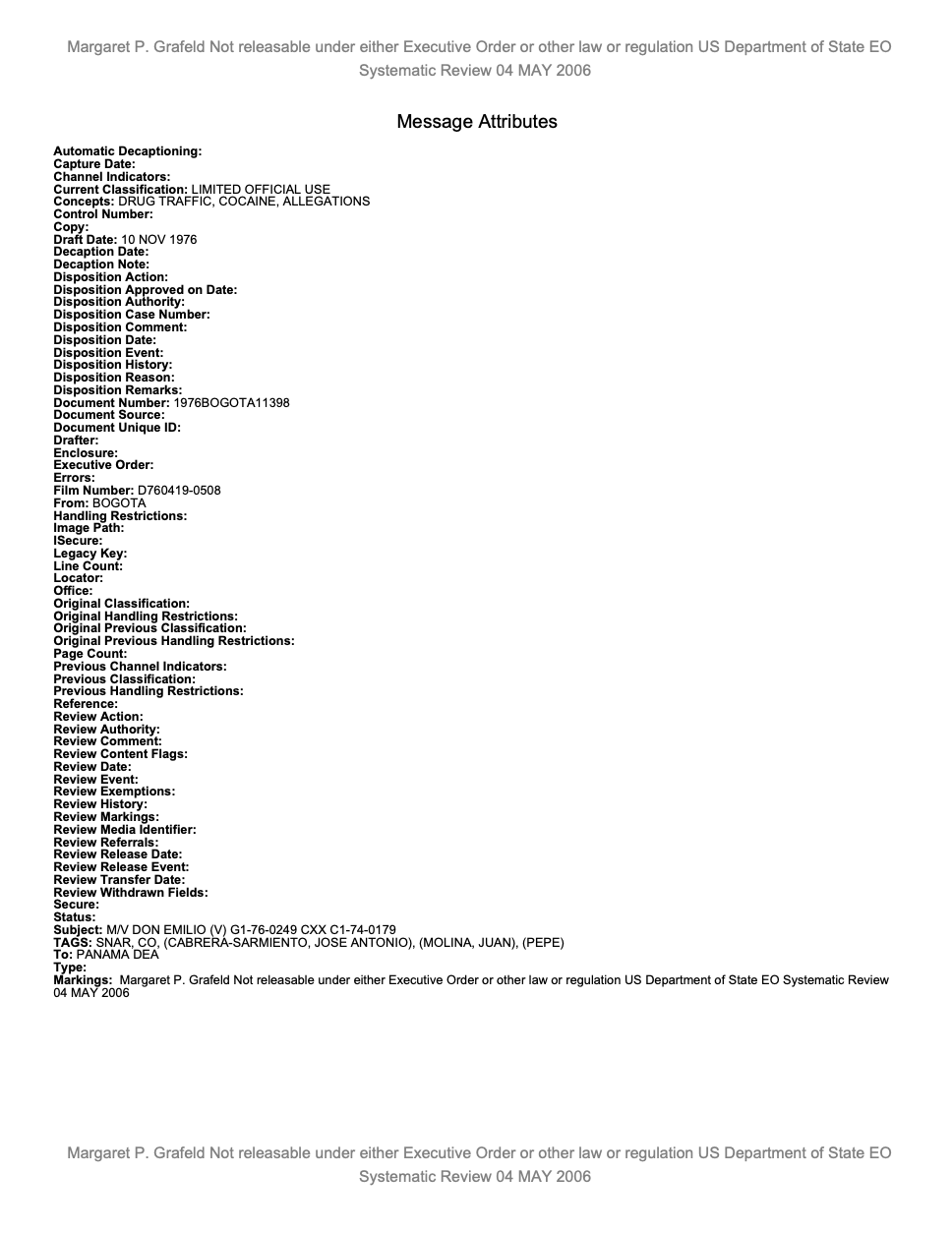 The cable is referenced in another cable from the U.S. Embassy in Phnom Penh, Cambodia, which discusses sales in the French Nouveau Marche equity market.
---
On March 21, 2018, Master Sgt. William Lavigne, a member of the U.S. Army's elite Delta Force, shot another soldier to death inside a home about 20 minutes from Fort Bragg following what Lavigne described as a confrontation. The soldier killed was Sgt. First Class Mark Leshikar, a member of the 19th Special Forces Group and a close personal friend of Lavigne. According to reporting by Jack Murphy for Connecting Vets, Leshikar had returned from deployments in Afghanistan and Tajikistan and had suffered a traumatic brain injury from an explosion. Leshikar's family described him as a protector that would characteristically stand up for people that were being bullied in school. Leshikar and Lavigne also drank and used drugs together.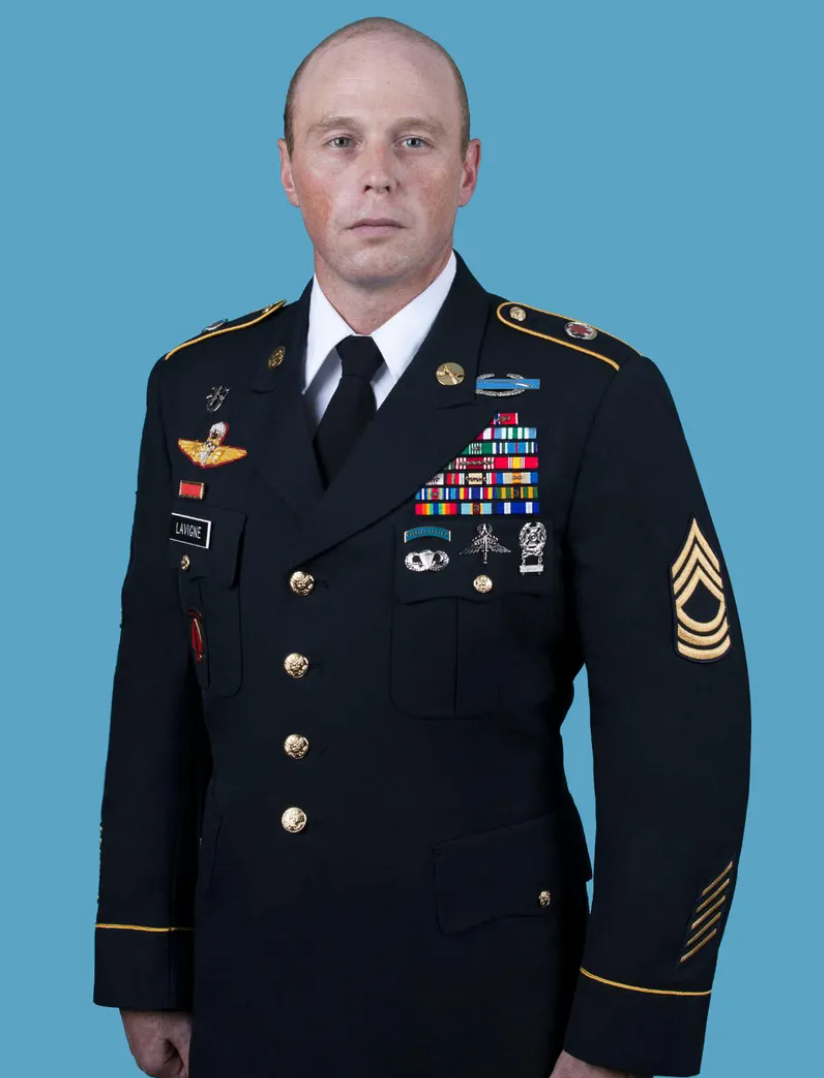 A few days before the shooting, Leshikar and Lavigne and their families had gone to Disney World in Florida. In his statement to police after the shooting, Lavigne described Leshikar behaving irrationally on the way back to North Carolina, According to Lavigne, Leshikar was acting paranoid on the trip home and believed that he was being monitored. Upon returning from Disney World on March 21, Lavigne and Leshikar got into an argument at Leshikar's house which turned into a physical confrontation and culminated in the fatal shooting. No weapons were found on or near Leshikar's body. Leshikar had Tramdol and Valium in his system at the time of his death. If a toxicological screening was performed on Lavigne after the shooting, the data are not publicly available. Lavigne had called another member of Delta Force once before the shooting as things deteriorated with Leshikar that day and then a second time immediately after he shot Leshikar. According to Leshikar's family, the unnamed Delta Force operator took Leshikar's phone after the killing and returned it to his wife a few days later, and told her that he had found it between the driver's seat and center console of Leshikar's car. According to reporting, a source familiar with the matter said that members of the elite Delta Force use proprietary encryption software on their phones for routine work related calls and text messages.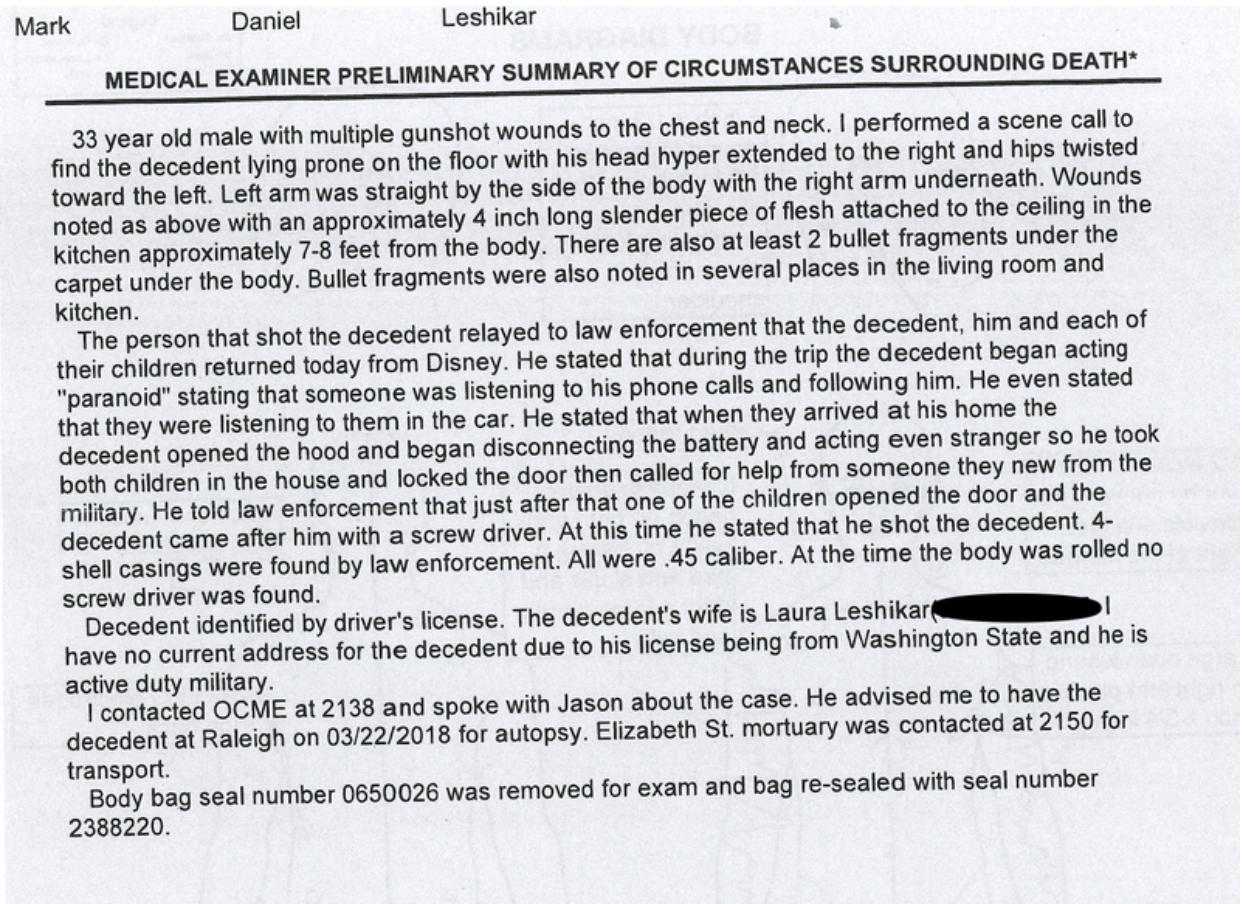 Investigators with the Cumberland County Sheriff's Office determined that Leshikar's death was a justifiable homicide. Curiously, a memo from the 1st Special Forces Command Line of Duty inquiry determined that Lavigne was not credible based on conflicting accounts he gave. Nevertheless, the Army's Criminal Investigation Division ultimately reached a similar conclusion to the Cumberland County Sheriff's Office and no disciplinary or administrative action was taken against William Lavigne.
---
On June 26, 2018, Tim Thacker of Raeford, North Carolina was charged with conspiracy to distribute methamphetamine. According to the U.S. Department of Justice, Thacker was a large-scale, proactive distributor of methamphetamine for over a decade in a network that included California, Georgia, Nevada, North Carolina, Oklahoma and South Carolina. Thacker used the Raeford Municipal Airport owned by his family for trafficking drugs according to testimony from Thacker's sentencing hearing, and one witness described a meth hookup in Columbus, Georgia, home of Fort Benning and the infamous School of the Americas (now called WHINSEC).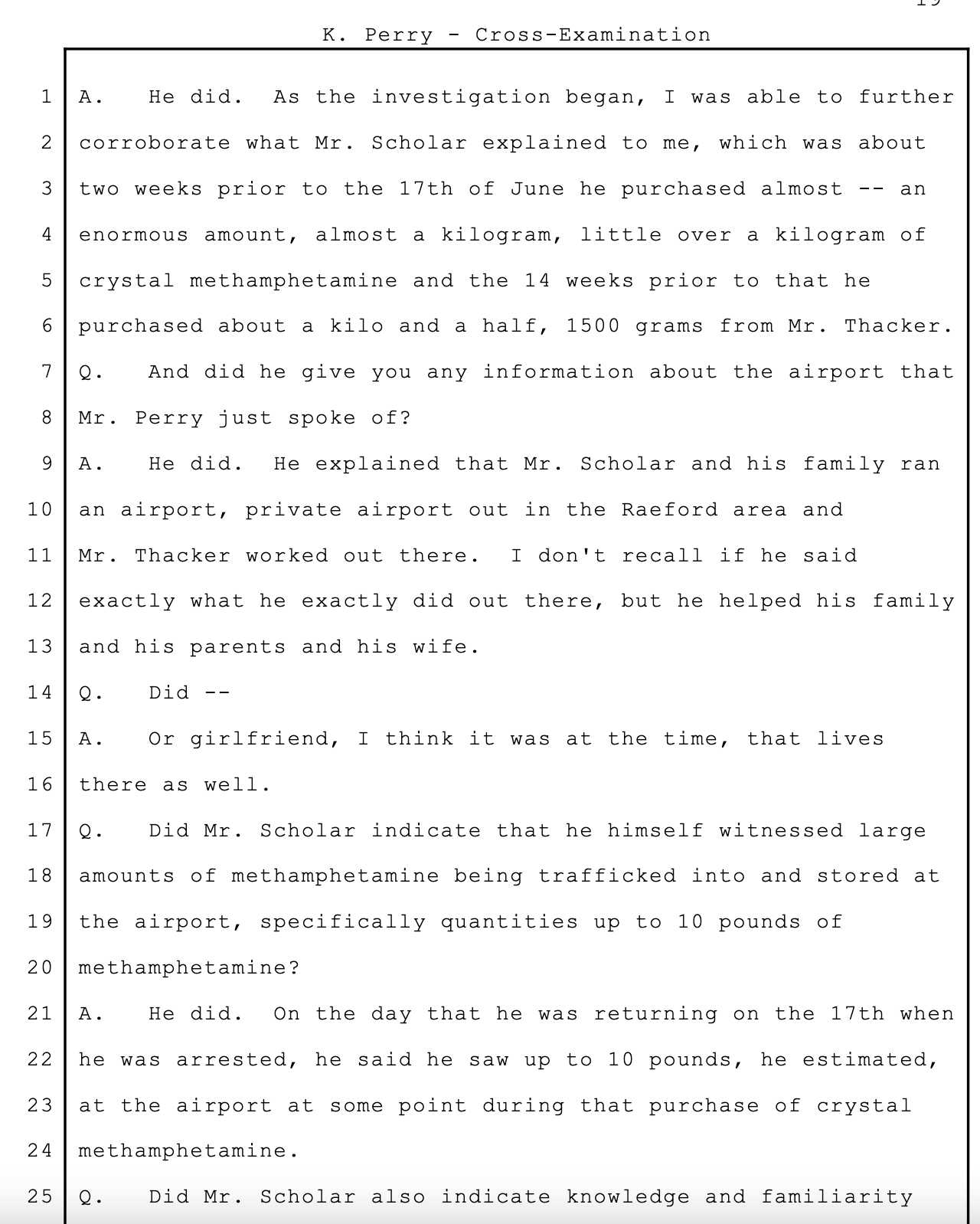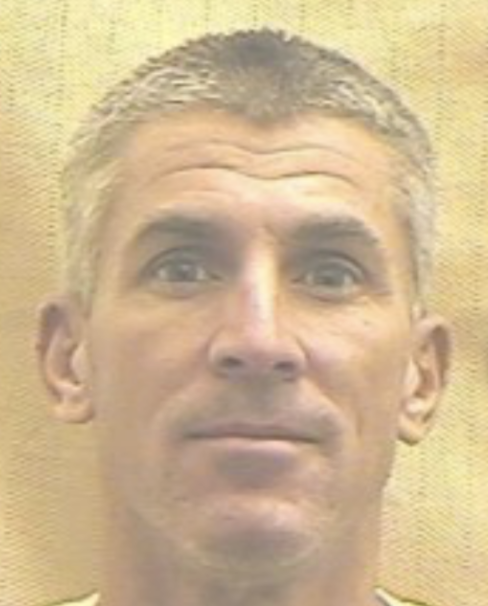 Tim Thacker was also a pilot and involved in the skydiving community just like his father, Gene Paul Thacker. On December 23, 2005, Tim Thacker crash landed a single-engine Cessna 182 in an orange grove near Haines City approximately 14 miles from the Lake Wales Airport, where he was headed for a collegiate skydiving competition. Details about the crash published in a accident report revealed that Thacker had flown from Raeford, NC to Louisville, GA (not far from Fort Gordon) for an approximately 25-minute stop "to attend to some personal items there" before heading to his destination in Lake Worth, FL. According to Thacker, he noticed an electrical anomaly and "elected to turn off all non-essential electrical equipment on board the airplane" approximately an hour away from his destination. This would have included the transponder on the aircraft. On his descent, the engine lost power and he made an emergency landing in an orange grove.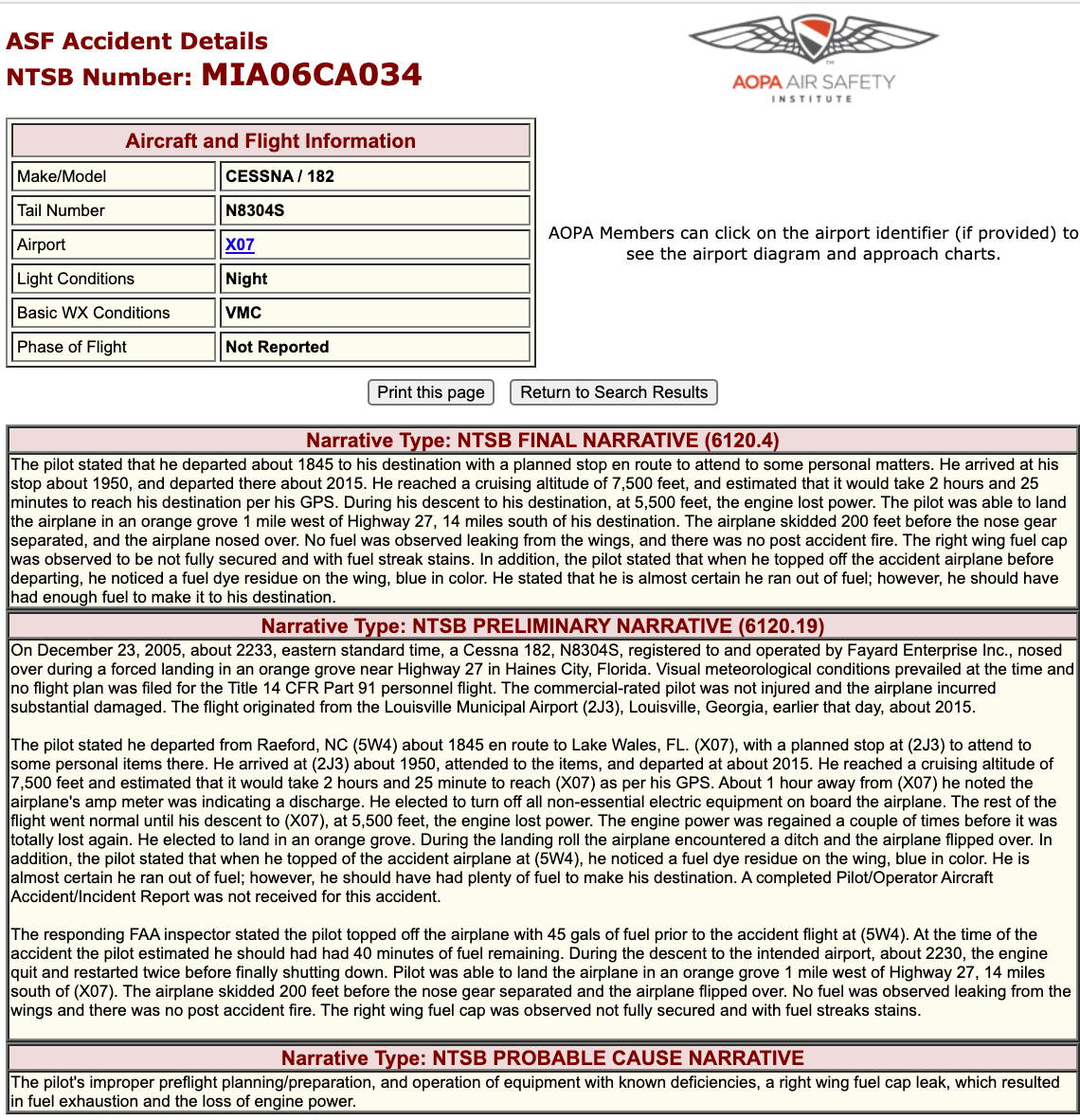 ---
In August of 2018, a Silver Star recipient and member of the 7th Special Forces Group, MSG Daniel Gould of Crestview, FL, and SFC Henry Royer of Fayetteville, NC with the 19th Special Forces Group were caught attempting to smuggle 40 kg of cocaine secreted in a punching bag on a military transport flight from Cali, Colombia to Eglin Air Force Base in Florida. It was later determined that they had previously smuggled 10 kg of cocaine to Eglin AFB earlier that year.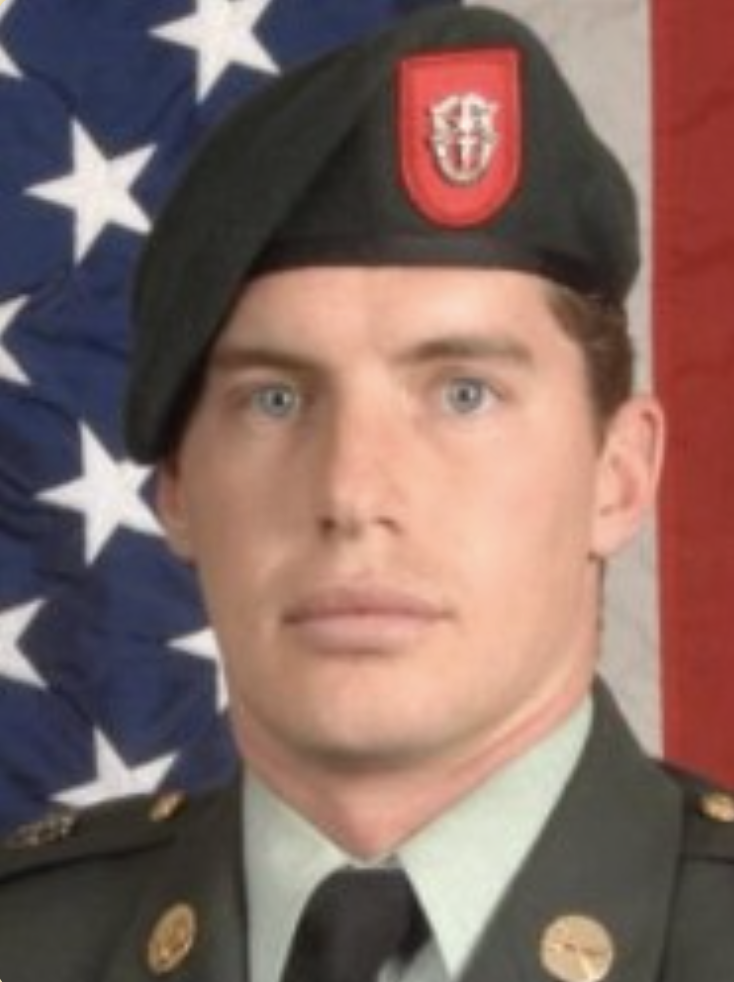 ---
On December 2, 2020, William Lavigne and Timothy Dumas, an Army veteran who worked as a property book officer with the 7th Special Forces Group, were found shot to death near a training area on the northern part of Fort Bragg. According to reporting from Rachael Riley for the Fayetteville Observer, Dumas served in the Army from November 1996 to March 2016, deploying to Afghanistan in 2003, 2005, 2007 and 2008-2009. He received numerous medals and commendations, including a Bronze Star and Parachutist Badge. According to court documents, Lavigne had an upcoming court date on January 15, 2021 for a hit-and-run incident in February of 2020 in Cumberland county, and Dumas had an upcoming court date on December 17, 2020 for charges that included breaking and entering, making threats and impersonating a police officer. The deaths of Dumas and Lavigne were classified as homicides and the FBI and Army Criminal Investigation Division are now involved.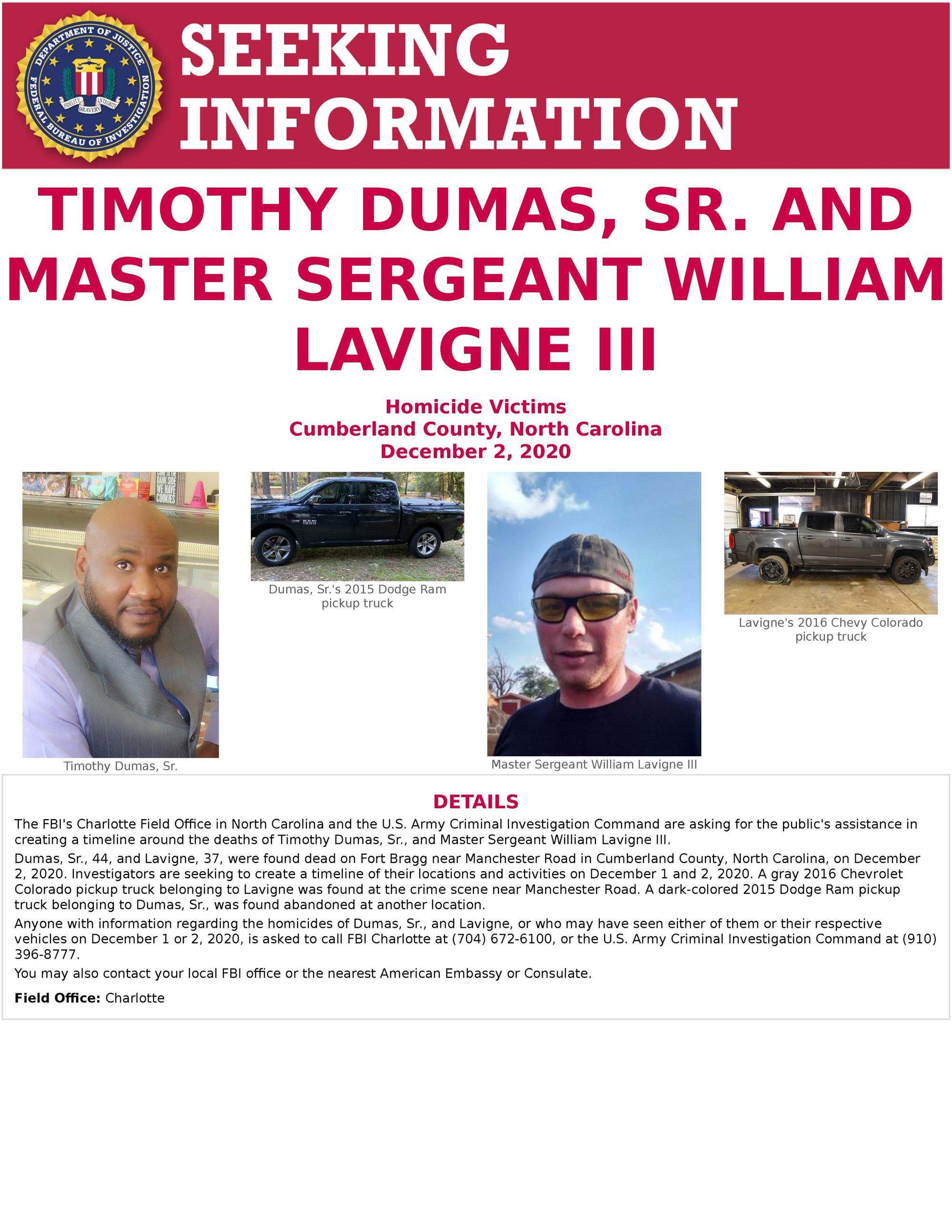 ---
On a recent episode of the Military Matters podcast, hosts Jack Murphy and Rod Rodriguez disclosed that, according to two sources, William Lavigne had done civilian skydiving with a parachute club based out of the Raeford Municipal Airport called Paraclete XP prior to his death.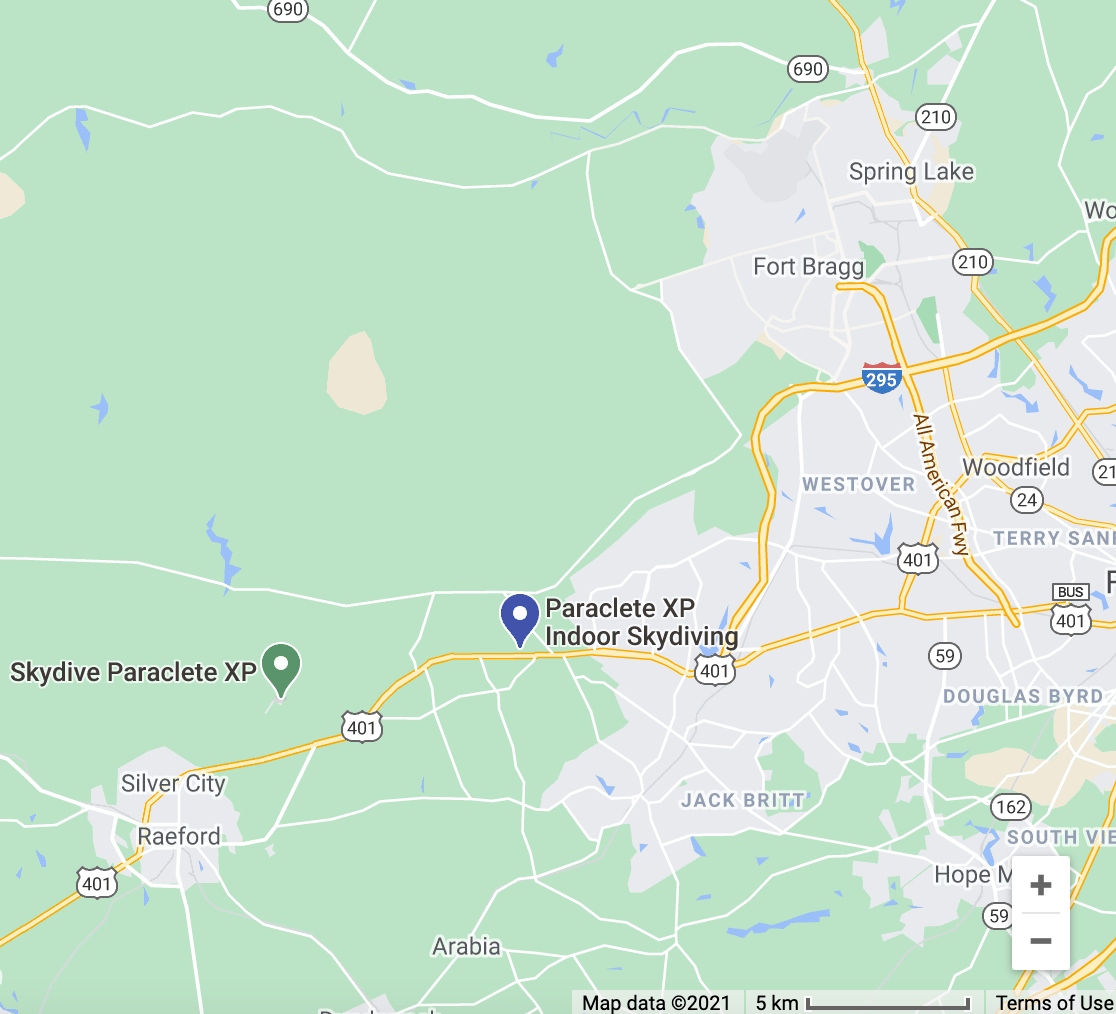 To be continued…