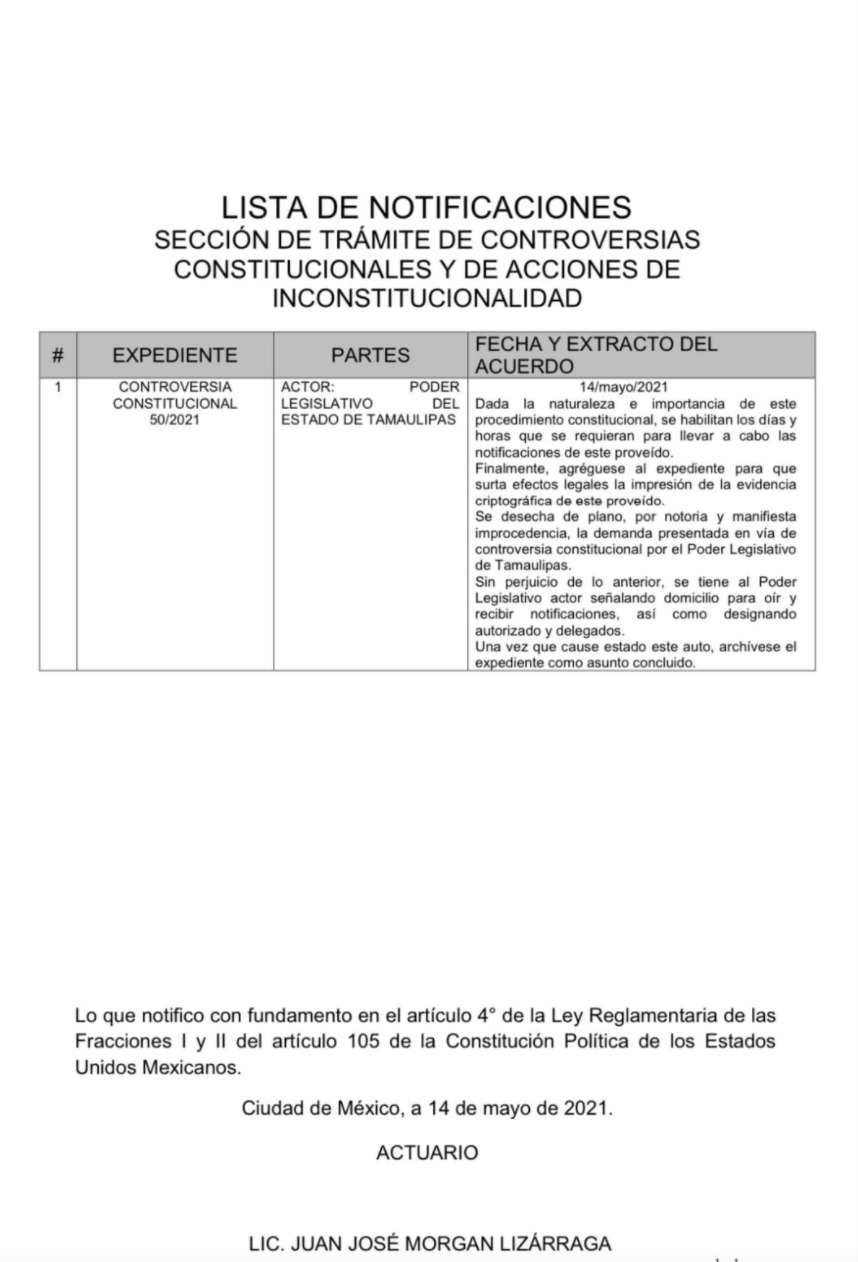 NOTIFICATION LIST CONSTITUTIONAL DISPUTE PROCESSING SECTION AND UNCONSTITUTIONAL ACTIONS
PROCEEDINGS
PARTS
DATE AND EXTRACT OF THE AGREEMENT
CONSTITUTIONAL CONTROVERSY 50/2021  
ACTOR: LEGISLATIVE POWER OF THE STATE OF TAMAULIPAS
MAY/14/2021 Given the nature and importance of this constitutional procedure, the days and hours required to carry out the notifications of this provision are enabled. Finally, add to the file for the admission of the classified evidence of this provided to take legal effect. The lawsuit presented as a constitutional controversy by the Legislative Power of Tamaulipas is rejected outright, due to its notorious and manifest inadmissibility. Notwithstanding the foregoing, the Legislative Power is an actor stating an address to hear and receive notifications, as well as appointing authorities and delegates. Once this order is rendered, file the case as a closed matter.

What is notified based on article 4 of the Regulatory Law of Sections I and II of article 105 of the Political Constitution of the United Mexican States.
Mexico City, May 14, 2021.
ACTUARY
LIC. JUAN JOSÉ MORGAN LIZÁRRAGA