There is not much to say about this one. Nevertheless, it needs to be  documented.
An early morning encounter between criminal groups took place on Thursday, witnesses report around 7 AM. It happened around the town of Comales, located in Camargo municipality in Tamaulipas. The town sits close to the Tamaulipas and Nuevo León border. It also has TAM 63 running right through it that goes straight to the US border.
The presumption is that involved was Cártel del Noreste (CDN) and Cártel del Golfo (CDG). Since those are the two groups who've operated in that area over the years. Chatter on social media claims this could have been an attempt by CDN to penetrate that area for their own purposes. Saying that they went South down into Nuevo León and then came up into Camargo. CDG lookouts should have spotted what was going on at some point. Which I presume is when CDG decided to block the road with an inflamed 18-wheeler filled with onions. Some suggest the discovery of this new route discovered by CDN hints at some inside CDG selling out. Though it could always be plain old incompetence as oppose to malice. I don't know why they couldn't have just looked at Google Maps and seen it?
In the past CDN has attempted to make headway into this area from the municipality next to it, Miguel Alemán. And before that Mier. So some see a pattern of them working their way down the municipalities.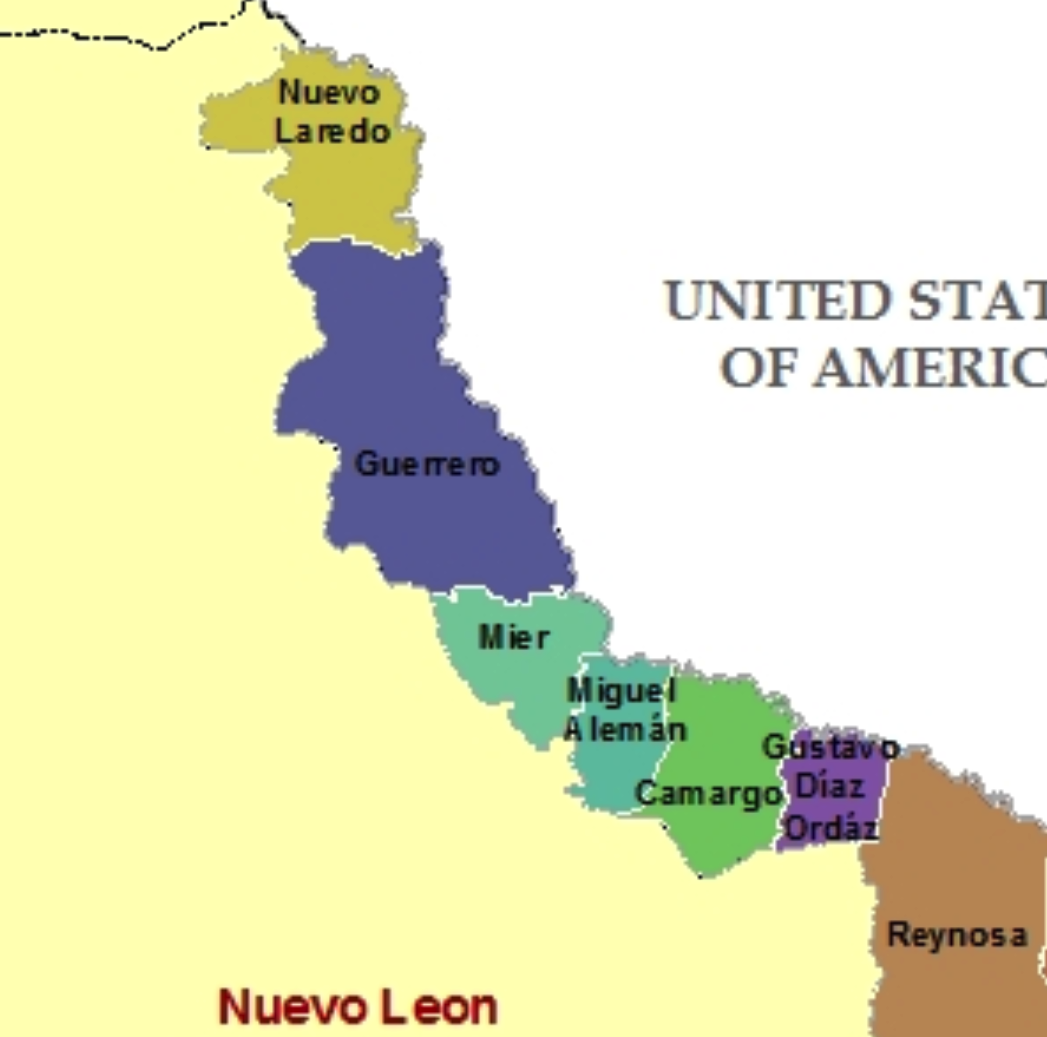 One press report says it took place on "Comales-Camargo highway at kilometer 83 at the point known as El Azúcar." That is a small town a couple miles up from Comales. A quick glance at Google Maps seems like this could be a probable location. If correct, this photo shown below would support the hypothesis that the 18-wheeler came from the North to block the road. We don't have clear enough imagery though to look for any specific details seen around the square building.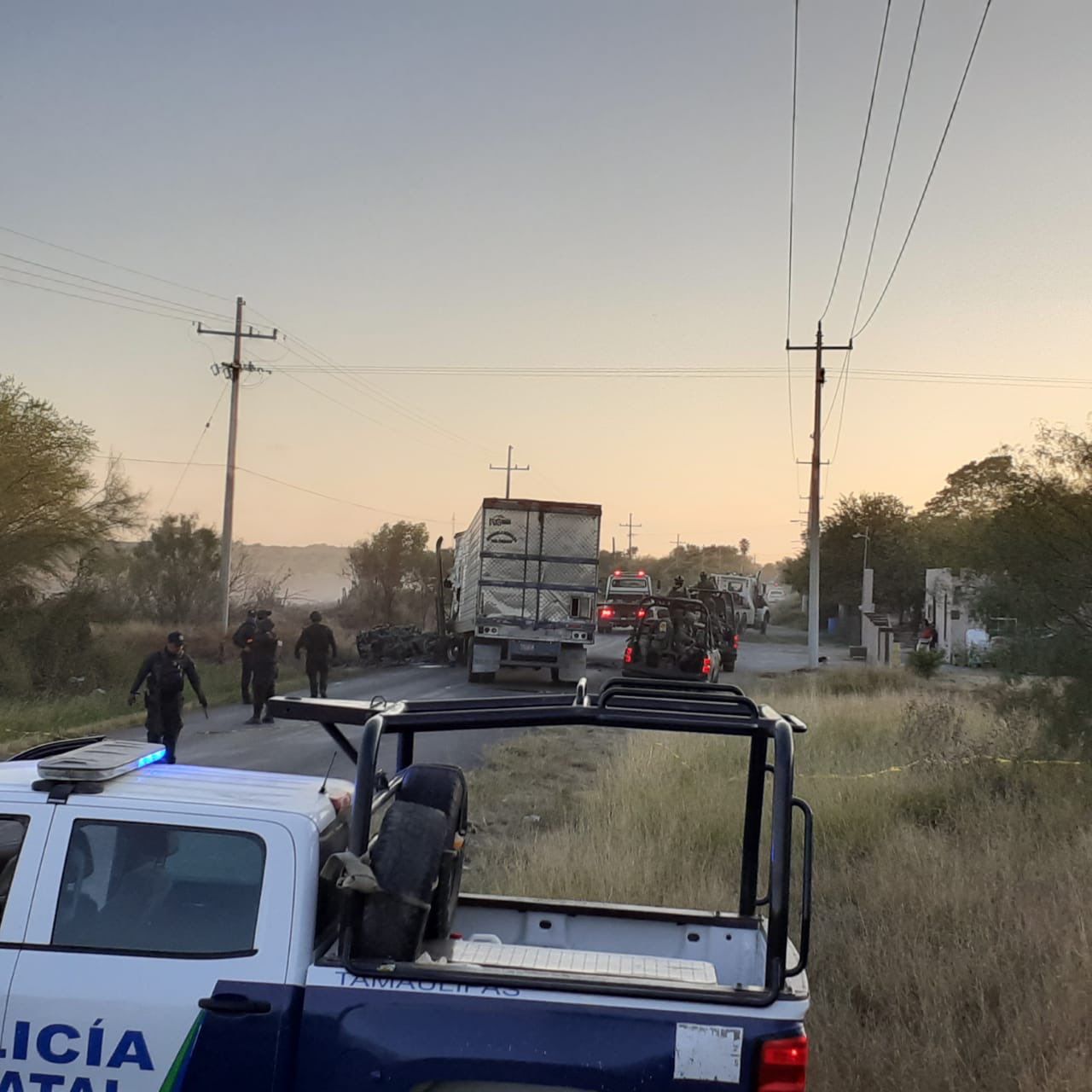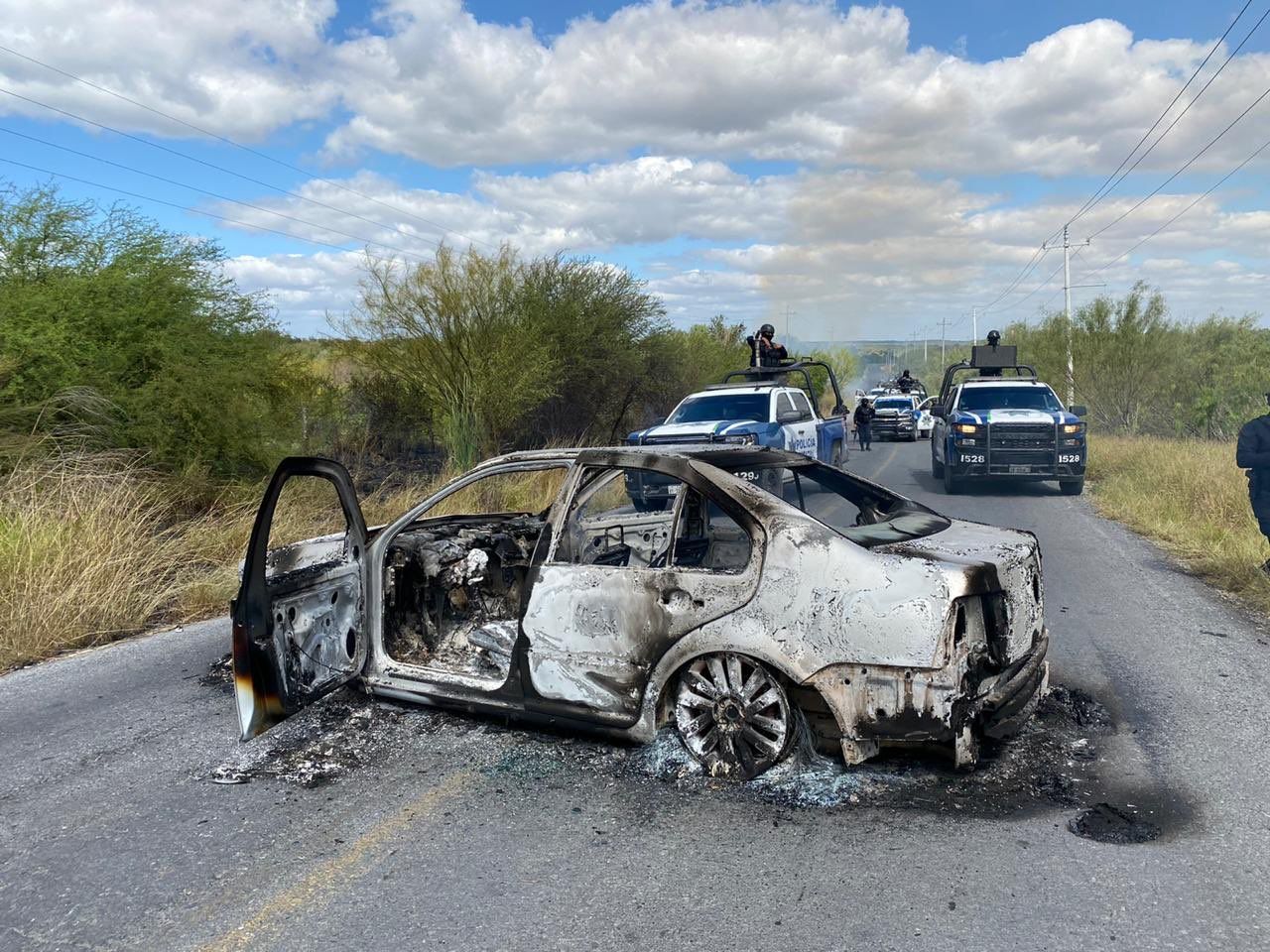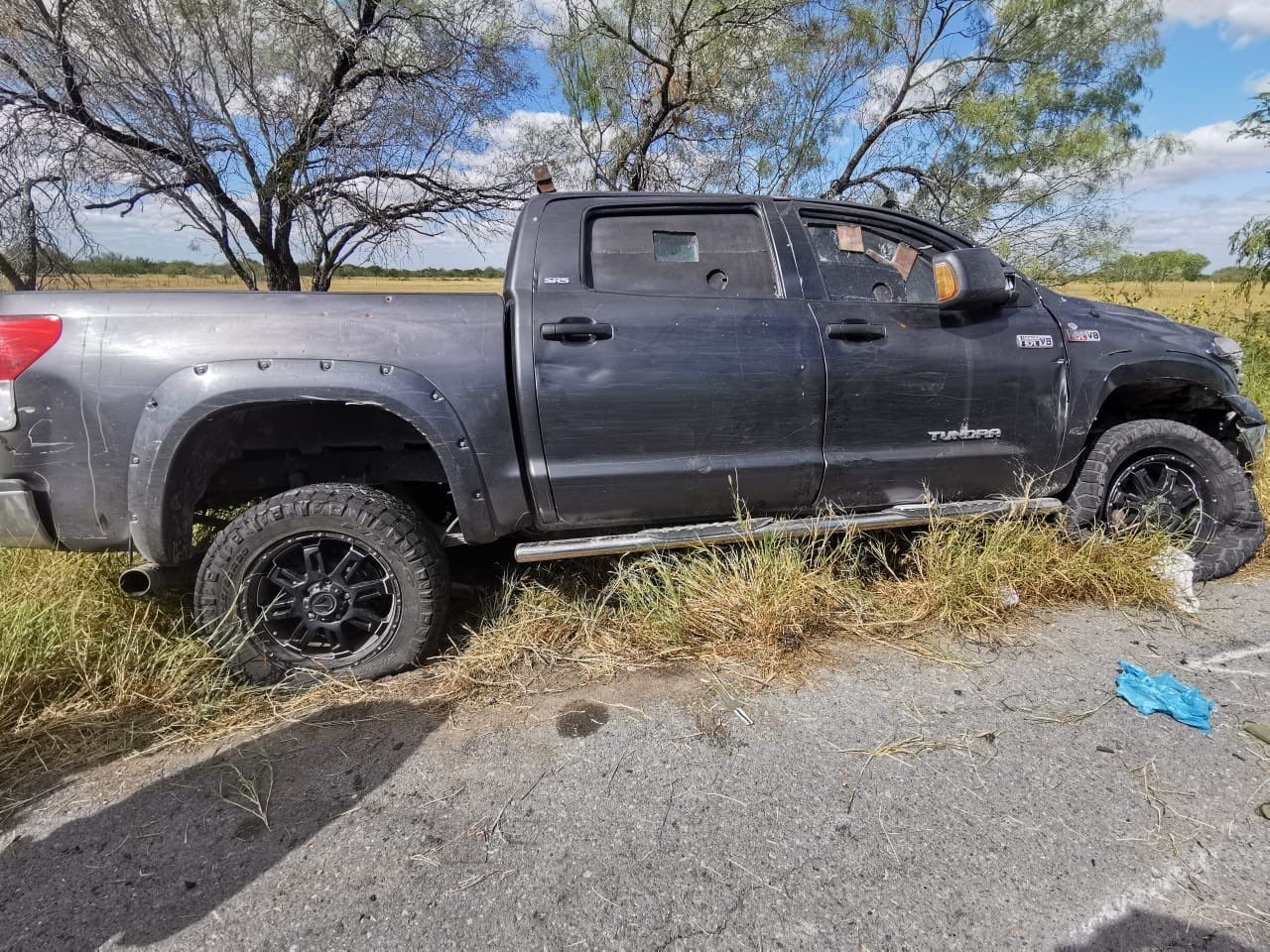 ---
Sources:
[1] https://noticieros.televisa.com/ultimas-noticias/enfrentamiento-camargo-tamaulipas-grupos-delictivos-queman-vehiculos/
[2] https://amedpost.com/fiery-battle-between-rival-cartels-sees-a-homemade-tank-set-on-fire/
[3] https://www.excelsior.com.mx/nacional/narcos-abandonan-monstruo-tras-enfrentamiento-en-tamaulipas/1415327
[4] https://mexicocodigorojo.com.mx/2020/11/infierno-en-camargo-por-enfrentamientos-entre-zetas-cdn-y-golfos-cdg