El Sol de Bajo is reporting that the Mexican Navy (SEMAR) will purchase three drones as well as three infrared cameras. The cost reported to be 22,963,787 pesos in total.
This year it is required to integrate an Unmanned Aerial System (SANT) to the operations that are developed in the state of Guanajuato, in order to support the generation of intelligence, which will be complemented with that generated through flights of Intelligence, Surveillance and Recognition (ISR), and with this reduce the rates of violence that currently exceed the average of the country, caused by the dispute of the criminal groups that prevail in the area as the Santa Rosa de Lima cartel and Jalisco New Generation cartel

This explained in an "investment project presented to the Ministry of Finance and Public Credit (SHCP)"
The drones would be focused on the theft of fuel in Guanajuato, "specifically in a corridor that goes from León to Los Paseos and passes through Salamanca, Irapuato and Celaya, known as 'El Triángulo de Guanajuato.'"
The publication reports that according to SEMAR, 4,300 flight hours were required country wide in 2019. But that only 1,182 flight hours actually took place.
Currently, Semar has intelligence, surveillance and reconnaissance systems distributed along the naval commands of Topolobampo and Teacapan, in Sinaloa; Dos Bocas, Tabasco; and Puerto Peñasco, Sonora; but they have already fulfilled their time of life and are obsolete to develop all the foreseen actions.
Arcturus T-Series
The drone pictured is an Arcturus JUMP 20. These have been deployed in Mexico since 2016. The predecessor of the JUMP 20 is the T-20. The main difference being that the T-20 requires being launched from a capacult while the JUMP 20 can launch vertically due to it's four rotors. The rotors are powered by battery and then once in the air the gas motor takes over. The T-20 is said to have been operating in Mexico since 2014.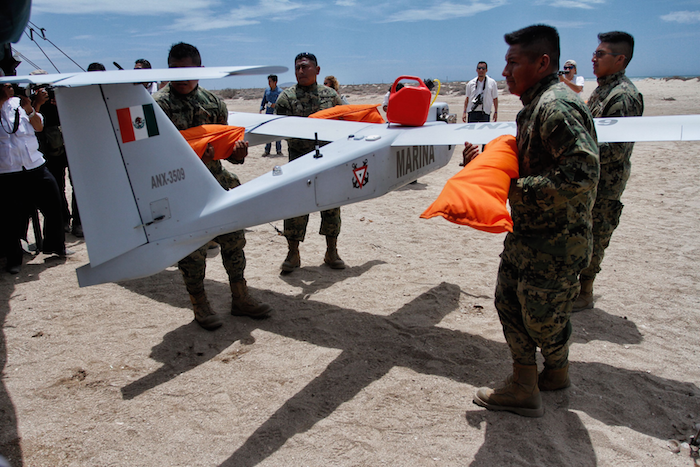 A video released in 2016 by SEMAR
The JUMP 20 runs off a 190cc 4 Stroke motor. It can hold a payload fuel included of 60 lbs and be up in the air for 9-16 hours. It's got a ceiling rated at 15,000 feet.
Payloads

Arcturus has integrated a multitude of payloads into the T-Series aircraft. All of Cloud Cap Technologies 200 and 400 Series of gyro stabilized gimbal EO/IR payloads have been integrated and are standard options. Numerous 3-D mapping, SAR, LIDAR, communications relay, COMINT, and SIGINT systems are available.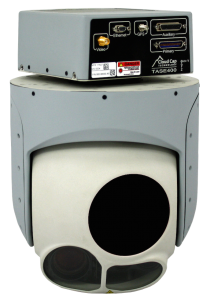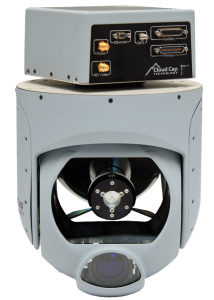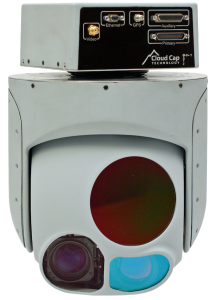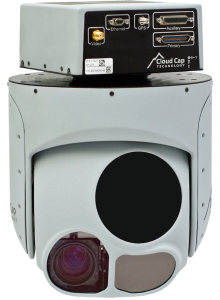 The same publication says that the T-20 was used in the operation to capture El Marro in August. This would be the most recent example in which a drone was used for the apprehension of a criminal leader that I know of.
---
Sources:
[1] https://www.elsoldelbajio.com.mx/finanzas/semar-comprara-tres-drones-para-vigilar-a-carteles-santa-rosa-lima-jalisco-nueva-generacion-seguridad-shcp-5993732.html
[2] https://www.prnewswire.com/news-releases/arcturus-t-20-jump-vtol-uas-deployed-with-the-mexican-navy-300260946.html
[3] https://www.gob.mx/semar/prensa/entrega-e-inicio-de-operaciones-de-un-sistema-aereo-no-tripulado?idiom=es