The videos purportedly from the Cártel Jalisco Nueva Generación (CJNG) Grupo Élite released on social networks on 17-23 July 2020 (referred to here and in previous posts as videos 1, 2 and 3) were filmed sometime in the approximately two week period between 1-17 July 2020 based on the what was said by "El RR" in video 2, specifically his reference to the massacre in Irapuato at the rehabilitation facility on 1 July 2020. We know that the acquisition of the vehicles which appeared in video 1 was happening at least since 31 December 2019 based on when the vehicle was reported stolen (assuming that it's true).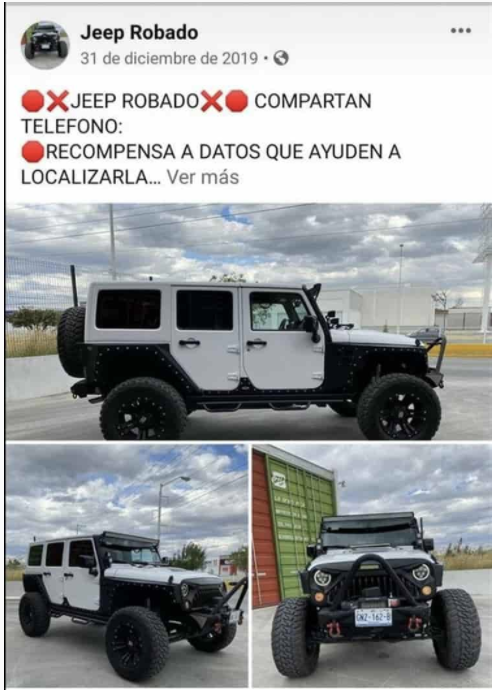 We know that videos 1, 2 and 3 were filmed in Tomatlán, Jalisco. We know this based on photographs from satellite imagery and confirmed with photographs from Google street view. For a description of how we initially found the location please see our previous post.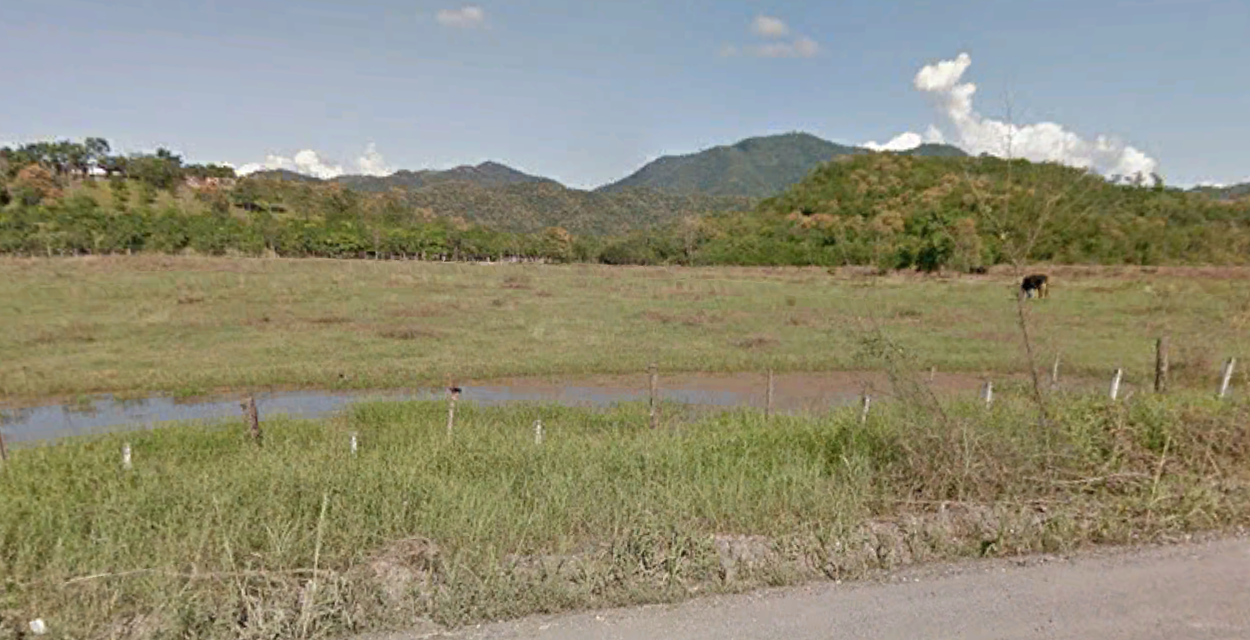 We know at least one story appeared on 18 July 2020 suggesting the video had been filmed in Guanajuato and warning people in cities in the industrial corridor of the state to anticipate violence in the coming days.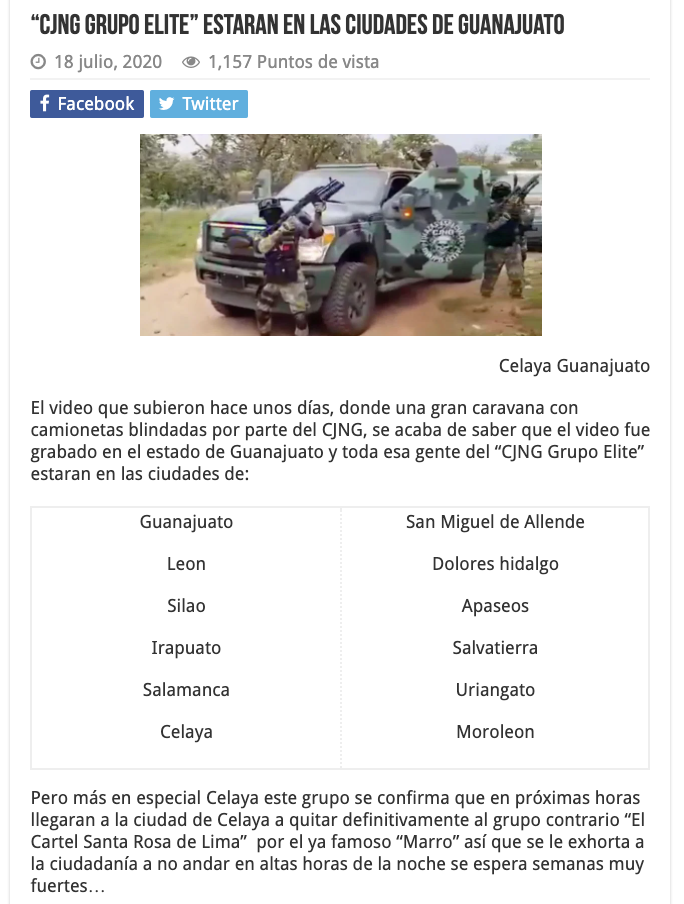 We know that in videos 2 and 3, the person identified by Luis Cresencio Sandoval in the press conference on Monday 20 July 2020 as "El RR" appeared to warn of an offensive operation against El Marro in Guanajuato.
"People from all over Guanajuato: know that you have our support and we will soon bring out that filthy bastard. We will not let him take out the white flag, as he says, because we do not make truces with filthy people and much less with killers of innocents."  -El RR from video 2
We know that there is some confusion about the identity of the person said to be CJNG associate Ricardo Ruiz Velasco, aka "El RR". At the very least, a mix up of pictures published along with two separate stories about fairly significant criminal cases involving Ricardo Ruiz Velasco occurred at some point.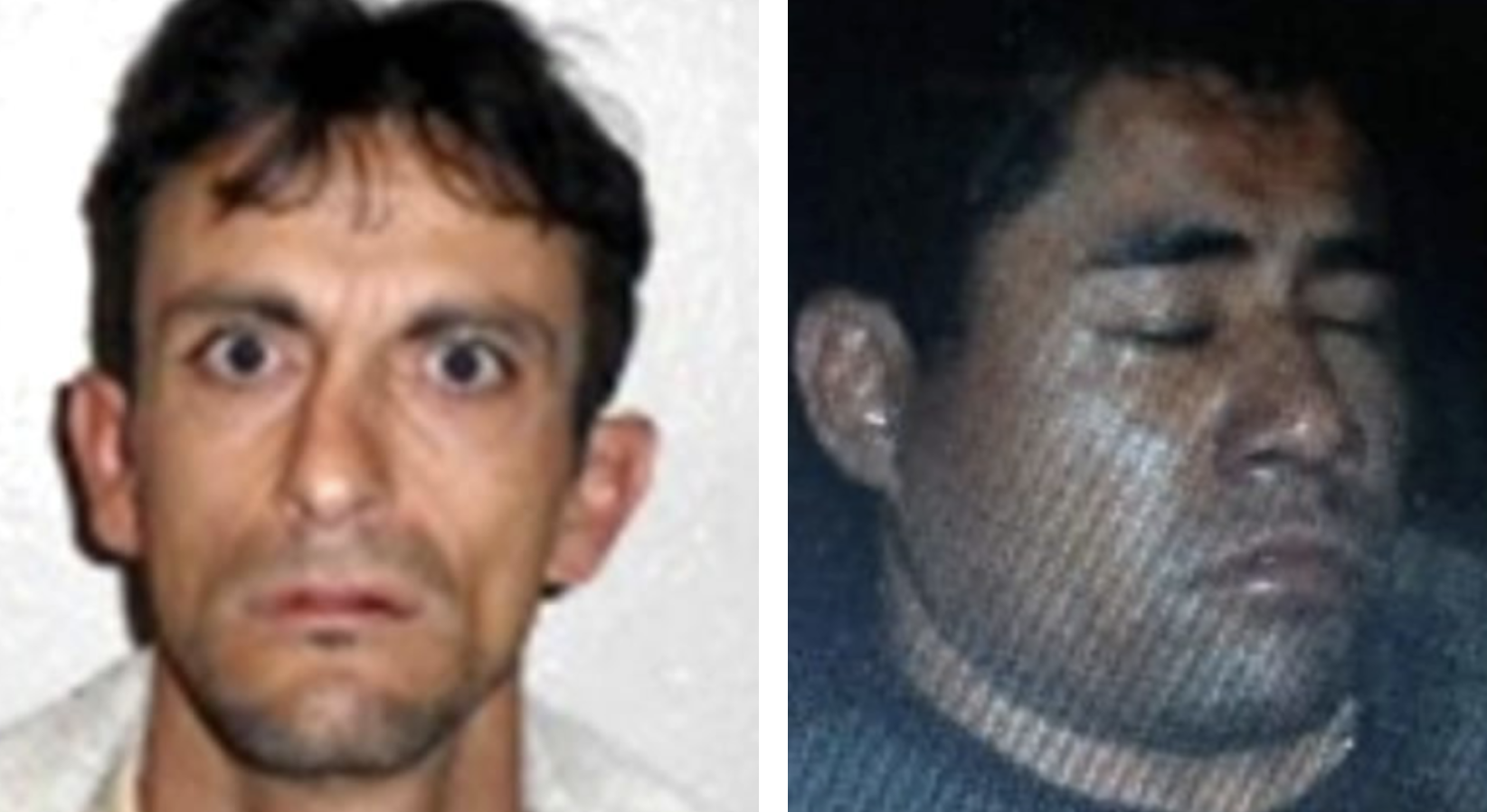 We know that in the days following the release of the videos filmed in Tomatlán, Jalisco, there were killings attributed to Grupo Élite in Celaya, and operations by federal police in Celaya which resulted in the capture of at least one associate of Cártel de Santa Rosa de Lima (CSRL), José Guadalupe, aka "El Mamey", as well as El Marro and several other associates of CSRL more recently. At the very least, we know that CJNG Grupo Élite and the federal and state forces in Guanajuato have been working towards the same goal. Even if no formal or informal arrangements were ever made, the actions of the government and criminal group forces were working in a de facto collaborative effort.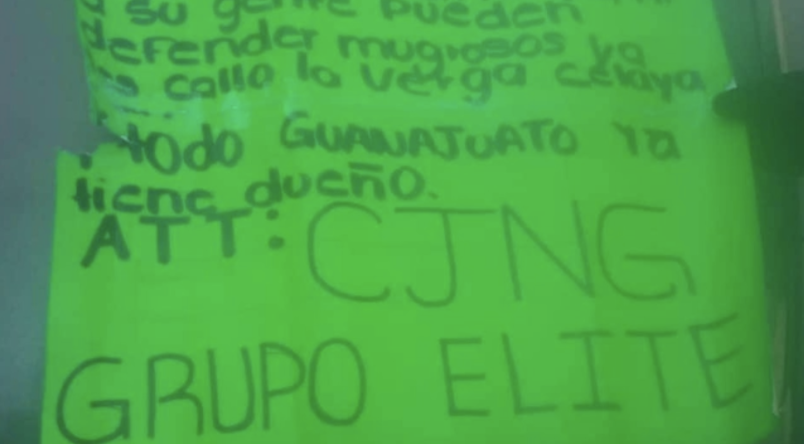 We know that another communication from the so-called Grupo Élite appeared on Twitter on Saturday 1 August 2020 at 02:41 UTC. We know that the voice of the person purported to be El Mencho in the video does not match two other samples of what is widely thought to be El Mencho's voice. We know that unlike what has happened historically, despite the recent video having the appearance of a truly newsworthy development, many major media organizations didn't cover the story at all.
At least not yet anyway.