According to an article in Excelsior from 15 December 2014, elements of the state police (SSP) in Calvillo, Aguascalientes arrested 34-year-old Ricardo Ruiz Velasco, aka "El Tripa Seca", for 9 warrants for homicide related to cases from 2013-2014 in Jalisco, including for the murder of the Jalisco Tourism Secretary, José de Jesús Gallegos Álvarez, carried out in March 2013. According to reporting, Ricardo Ruiz Velasco had a long criminal history and had been involved in a shootout with ministerial police of the Grupo Exterior in Calvillo on 24 April 2013, after which he was apparently arrested for shoplifting and auto theft, as well arrests in Calvillo on February 13, 2012 for selling drugs and September 2010 for robbing bars and cantinas.
The arrest in connection with 9 homicides is not an insignificant story, which is why it was written up in a fairly well-known publication like Excelsior. As is fairly common in Mexico, the reporting in the Excelsior story was republished by several smaller publications around the same time. The picture included with the Excelsior story is republished below and shows a gaunt man in his mid-30s with detached earlobes, a crooked nose and fairly wide eyes.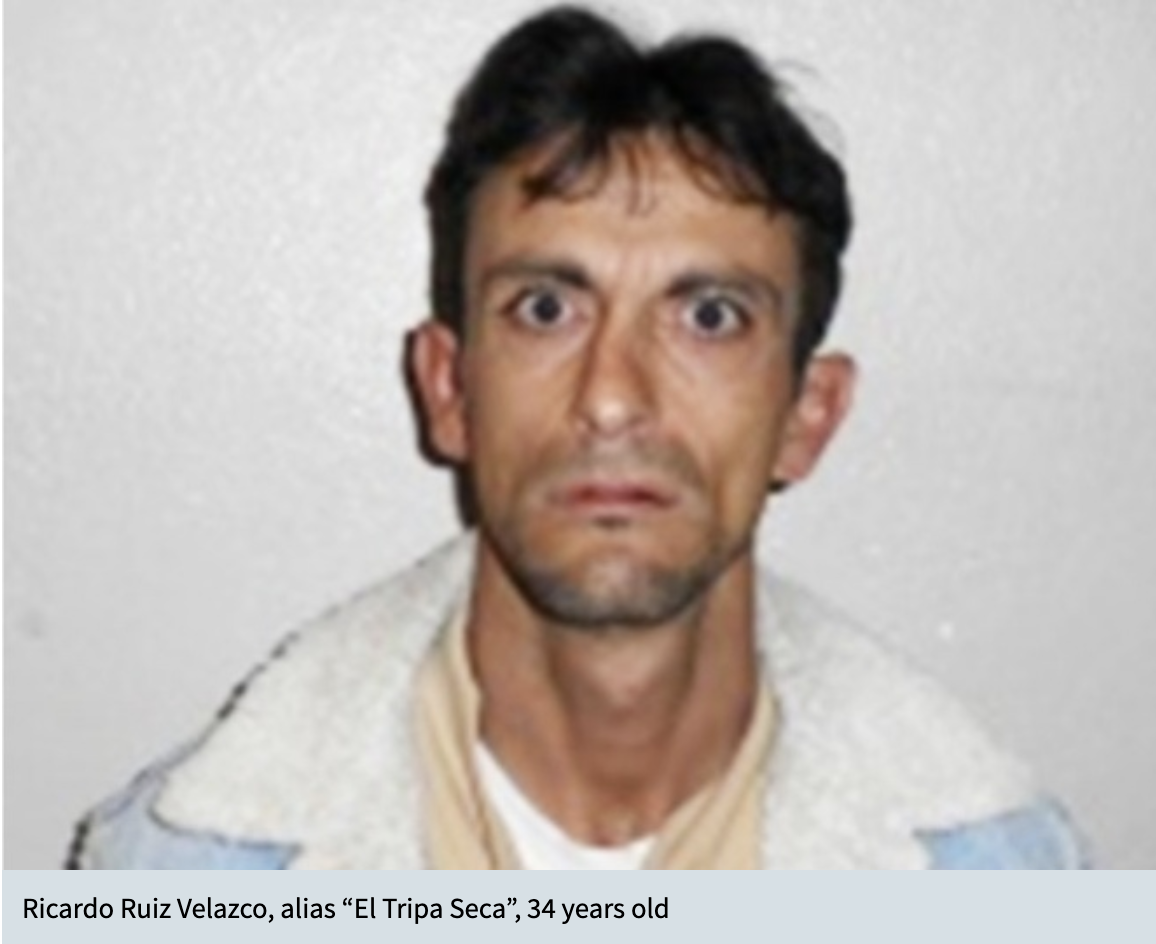 Four years after the story was published, another series of stories appeared about an associate of Cártel Jalisco Nueva Generación (CJNG) named Ricardo Ruiz Velasco, aka "El RR", or "El Tripa", who was apparently arrested on 6 October 2018 in Tlaquepaque, Jalisco in an operation by the Federal Police. According to reporting, "El RR" was wanted for the December 2012 murder of the Venezuelan model Daysi Ferrer Arenas, among other charges involving executions and selling drugs. According to reporting, elements of the Army, Navy and Federal Police transferred Ricardo Ruiz Velasco to the airport in Guadalajara, where he was subsequently transported by air to SEIDO facilities in Mexico City (CDMX). SEIDO is a special counternarcotics investigative unit within the Federal Police.
The news of the story first broke on Twitter on 6 October 2018 at 19:07 UTC(15:07 EDT) by @alertaGDL, a fairly prominent anonymous persona reporting on crime and police activity in Guadalajara. Curiously, the picture of the individual described in the tweet as "Ricardo Ruiz Velasco, alias 'El Tripa' or 'RR'" was not the same individual pictured in the Excelsior story from 2014.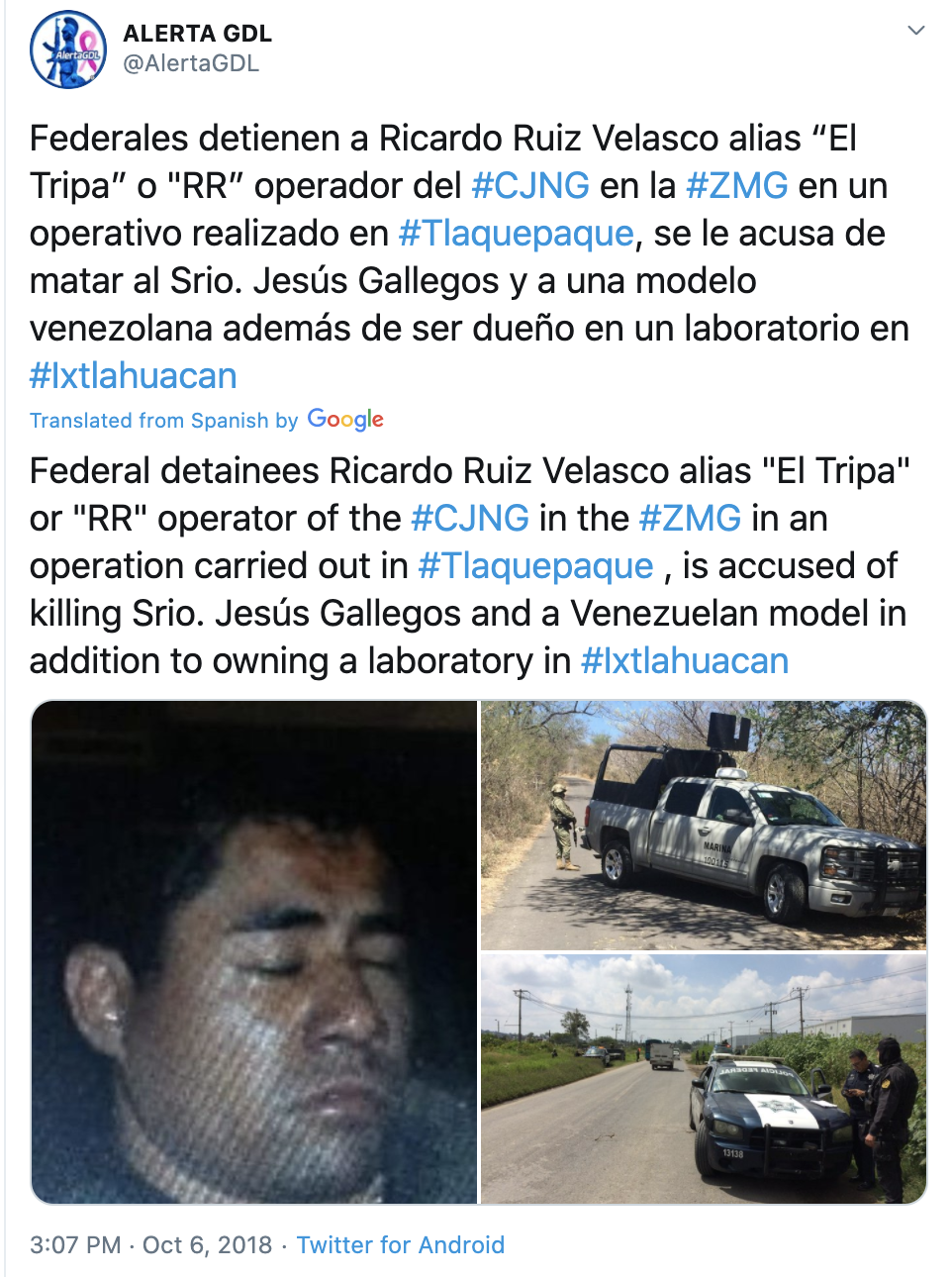 Something else odd: a translation of the story from El Sol de Cuautla was also published Borderland Beat on 7 October 2018 which featured the photo from the @alertaGDL tweet, despite the fact that the photo used in the El Sol de Cuautla story was a photo of Ricardo Ruiz Velasco from his arrest in December 2014.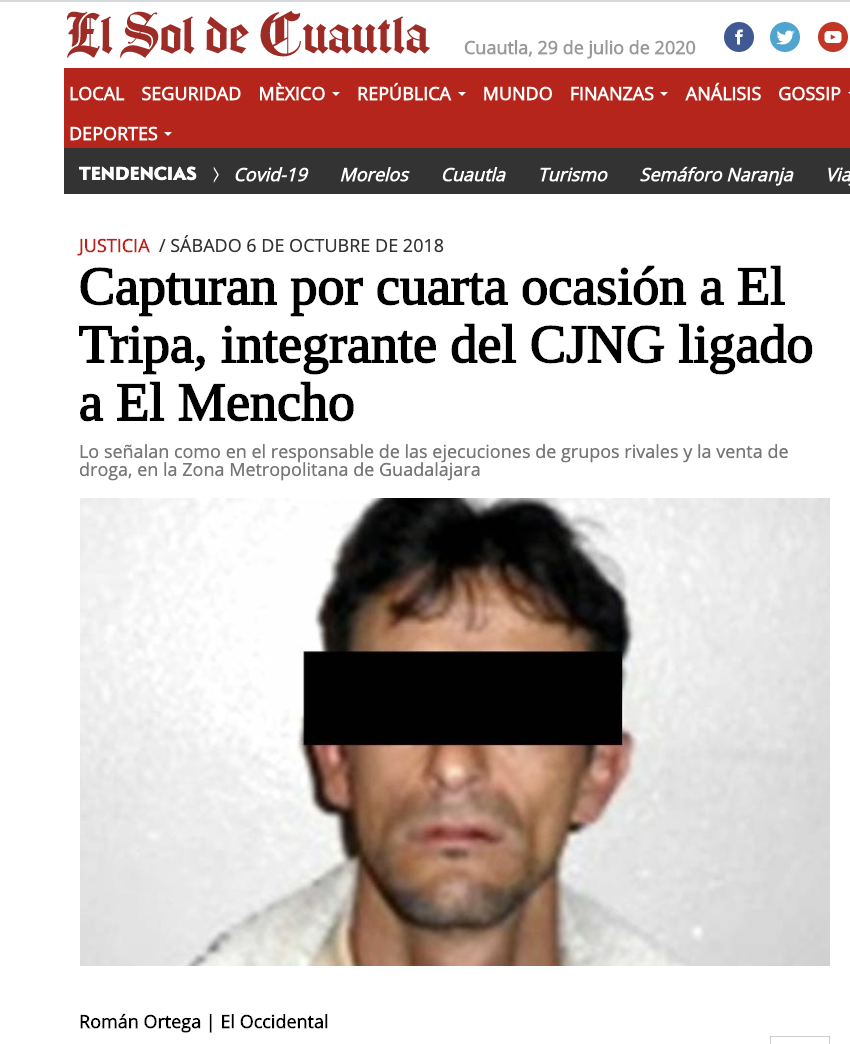 Comparing the two photographs, we can see that the person described as Ricardo Ruiz Velasco in 2014 is not the same person pictured in some accounts of the the 6 October 2018 arrest. The person pictured in the @alertaGDL tweet has attached earlobes, a straight and flatter nose, fuller lips and a heavier build. These are two different people.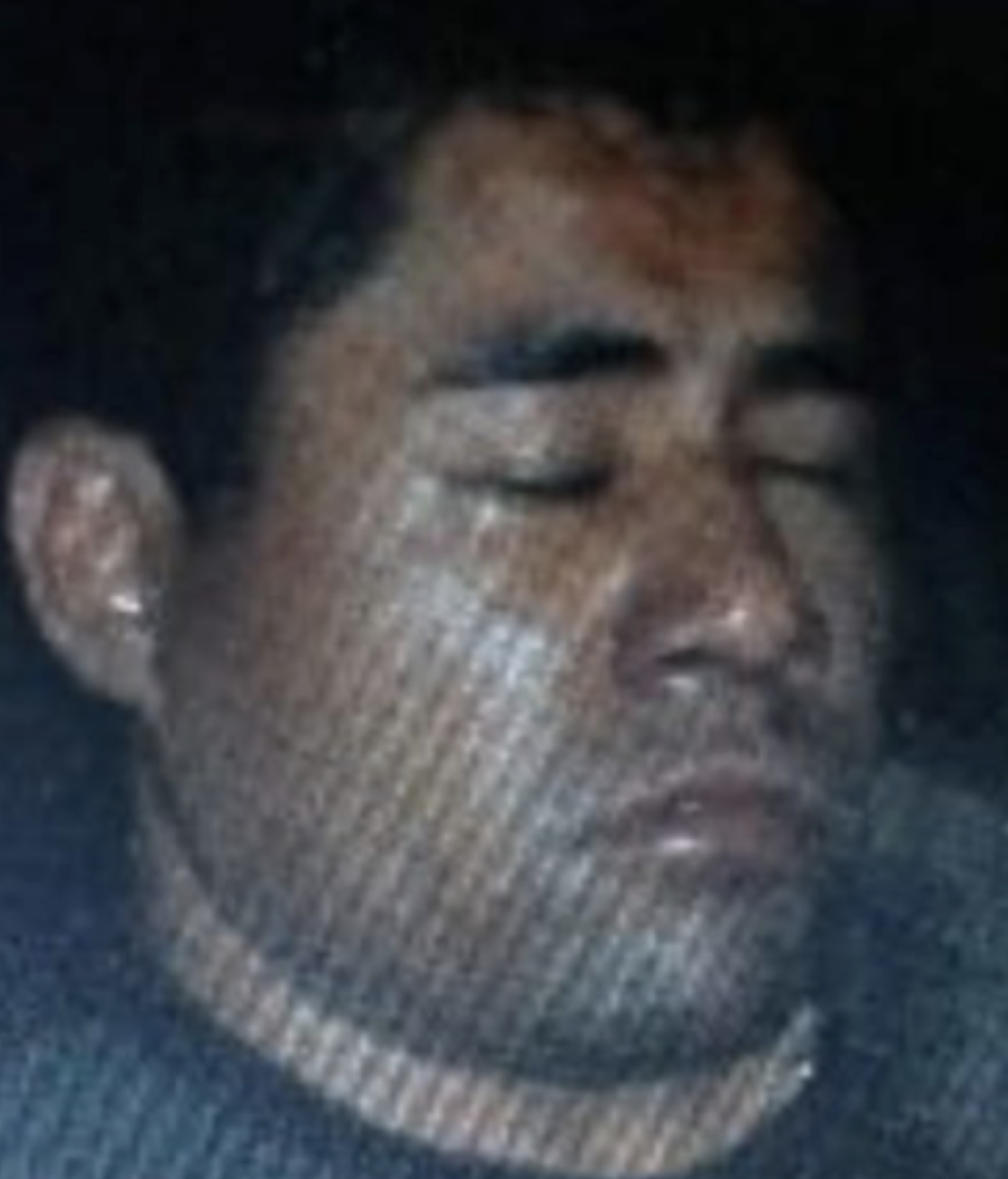 So, why are there two different people pictured? One possible explanation is that the 2014 story from Excelsior simply had the wrong photo which just spread over time. However, I tend to doubt that's what happened considering Excelsior's reputation as a fairly big publication. It's possible that the new person pictured in the 2018 photos from @alertaGDL (likely obtained from private WhatsApp chats with officials) is just another one of the people arrested at the time on 6 October 2018. But I also tend to doubt that's the case because more recently, following the publication of the CJNG Grupo Élite videos between 17-23 July 2020, the person who appeared in video 3 looks to be the same as the person pictured in the 2018 photo, who was recently described by the Secretary of Defense Luis Cresencio Sandoval as the "El RR", the supposed leader of the CJNG Grupo Élite faction with a presence in Michoacán.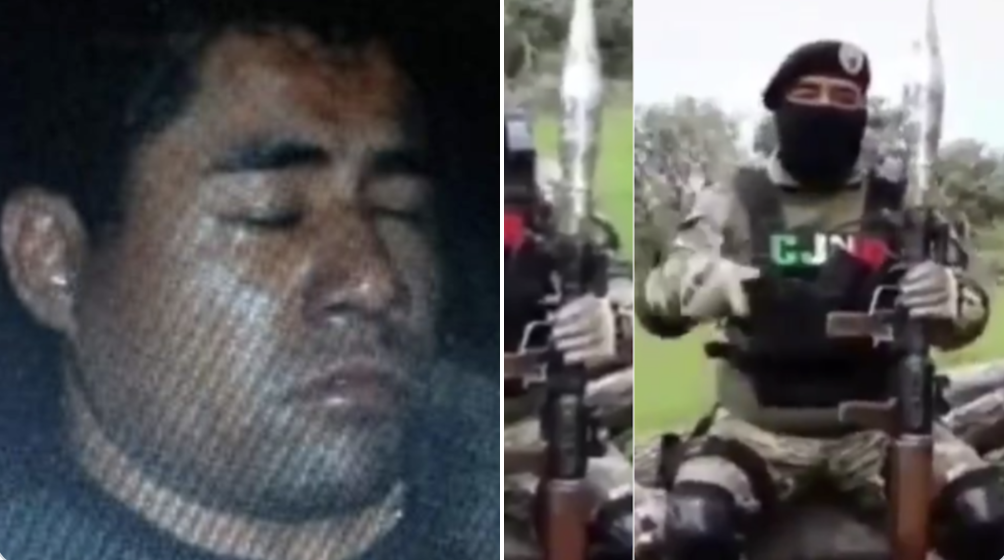 Another thing that is very interesting to note is that in remarks from Defense Secretary Sandoval from the press conference on 20 July 2020, Sandoval identified by name the leader of the factions presumably with a presence in Guanajuato and Zacatecas, Juan Carlos González, aka "El R-3". The leader of the other faction in Michoácan, "El RR" or "El Doble R", was identified by Sandoval only by his alias. However, the third video, in which the clearest picture of "El RR" is seen, came out after the press conference on either 22 or 23 July. But many reports, including in Borderland Beat and the mainstream press, have already been published identifying "El RR" as Ricardo Ruiz Velasco.
So what does this omission by Sandoval mean? It isn't entirely clear yet. Is it because Sandoval and SEDENA are aware of confusion surrounding the identity of "El RR"? Is it possible the confusion might be attributable to something that happened in October 2018, two months before AMLO took office, in the final days of EPN's administration? Is it because the administration and/or Sandoval are trying to hide something? I don't know. But I bet we'll find out very soon.
Stay tuned…
---
On 30 July 2020, a new development was reported by the office of the State Attorney General in Guanajuato. A public announcement was eventually made that José Antonio Martinez Calderon, aka "El Tripa", an alleged associate of CJNG, had been captured in Uriangato, Guanajuato. The first instance I can find of the story is on Twitter on 4 August.

El Tripa was apparently wanted for involvement in murders, kidnapping, drug trafficking and fuel theft in the municipalities of Moroleon, Uriangato and Yuriria. According to a story in La Silla Rota from 5 August, El Tripa had a criminal record which included involvement in the murders of at least two men (Christopher Moisés and Jorge N.) in separate incidents in Uriangato in 2017.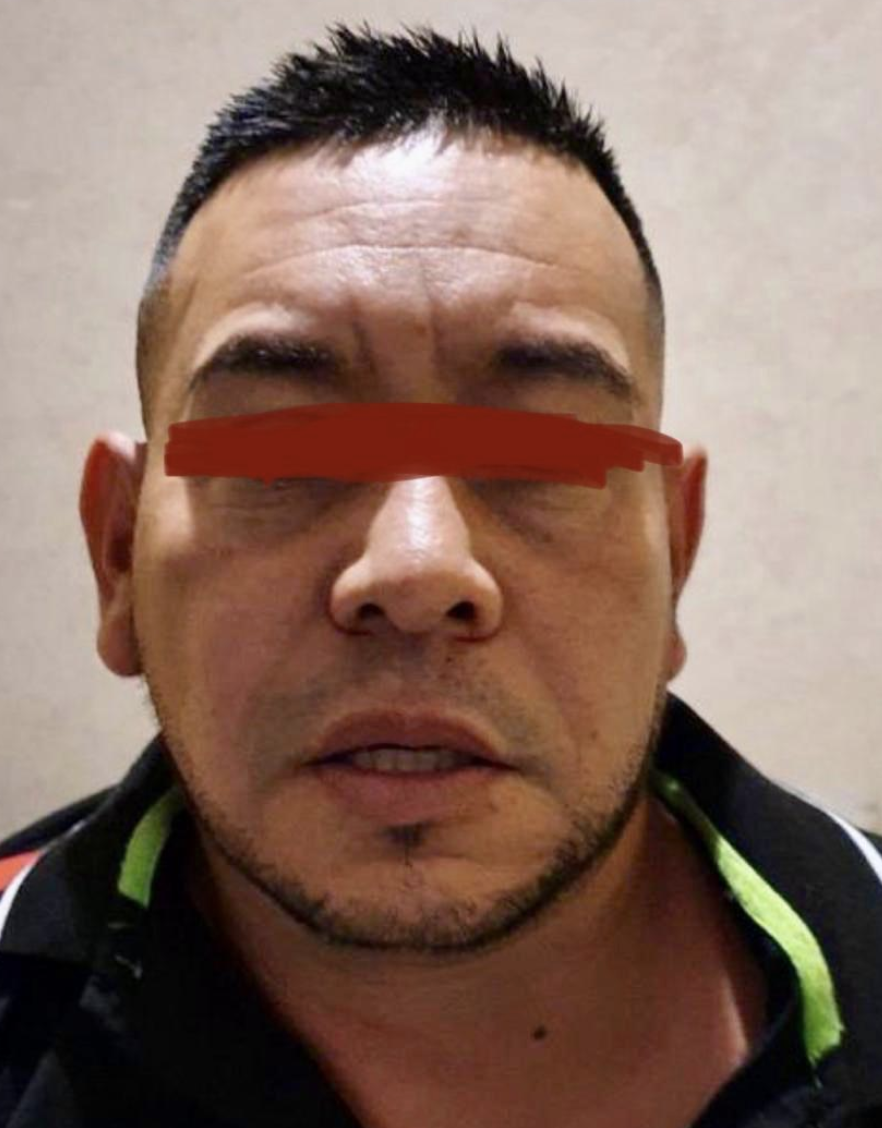 On 6 August at 10:59 local time, a story appeared on La Verdad Noticias which reported that "El RR"—who they claimed was described by authorities as El Mencho's "personal YouTuber"—had been captured in Guanajuato. The story claimed that the man was "known only as Antonio, alias 'El tripa' o 'el RR' o Ricardo Ruiz Velazco" had been arrested by the State Attorney General's office. The story claimed the subject had been arrested as recently as May of this year for killing a child and dumping the body on the side of the road. Finally, the story claimed that the subject was responsible for filming and distributing the videos of the CJNG Grupo Élite. Two stories with synoptic details were later reported by Diario del Narco and Blog del Narco at 00:00 and 02:46 UTC, respectively, on 10 August.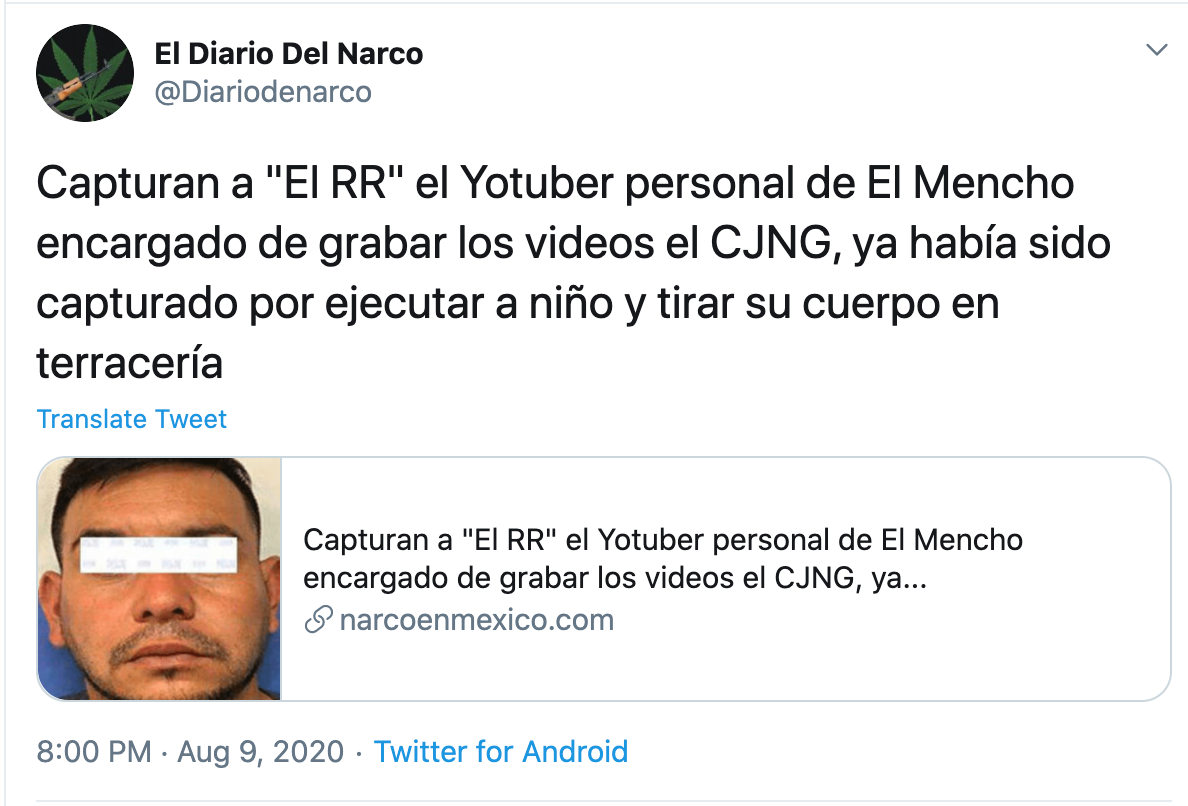 But there's a problem with the story being reported by La Verdad Noticias and the narco blogs. In the last communication from the supposed Grupo Élite of CJNG, which appeared on social media late Friday or early Saturday (7 or 8 August), the person speaking mentioned the arrest of El Marro. According to one report from 7 August from local media in Guanajuato, José Antonio Martínez Calderon, aka "El Tripa", was arrested on 30 July three days before El Marro was captured on 2 August. But the person who appeared in the latest video communication—which mentioned El Marro's arrest—had the same voice as the person in the Grupo Élite videos from July 18 and July 23, who Defense Secretary Luis Cresencio Sandoval identified as "El RR", one of the supposed leaders of Grupo Élite.
It's possible that the report indicating José Antonio Martínez Calderon's arrest on 30 July 2020 could have been someone else with that name or just an error in the reporting. But the news of this guy's arrest was reported on Twitter on 4 August 2020. If it was a mistake, then that would mean that El RR would have had a 2 day period (from the time of El Marro's arrest on 2 August) in which to film the video released after his arrest.
---
An update (26 August 2020): a search of the National Detention Registry (RND) for Antonio Martinez Calderon shows that an individual with that name was arrested in Uriangato, Guanajuato on 26 July 2020. Thus, it is not possible that this is El Tripa, aka El RR, aka Ricardo Ruiz Velasco, since El RR appeared in the last known video communication from Grupo Élite which mentioned El Marro's arrest. El Marro was captured on 2 August 2020, a week after the arrest of Antonio Martinez Calderón. It appears that Martinez Calderon has since been released.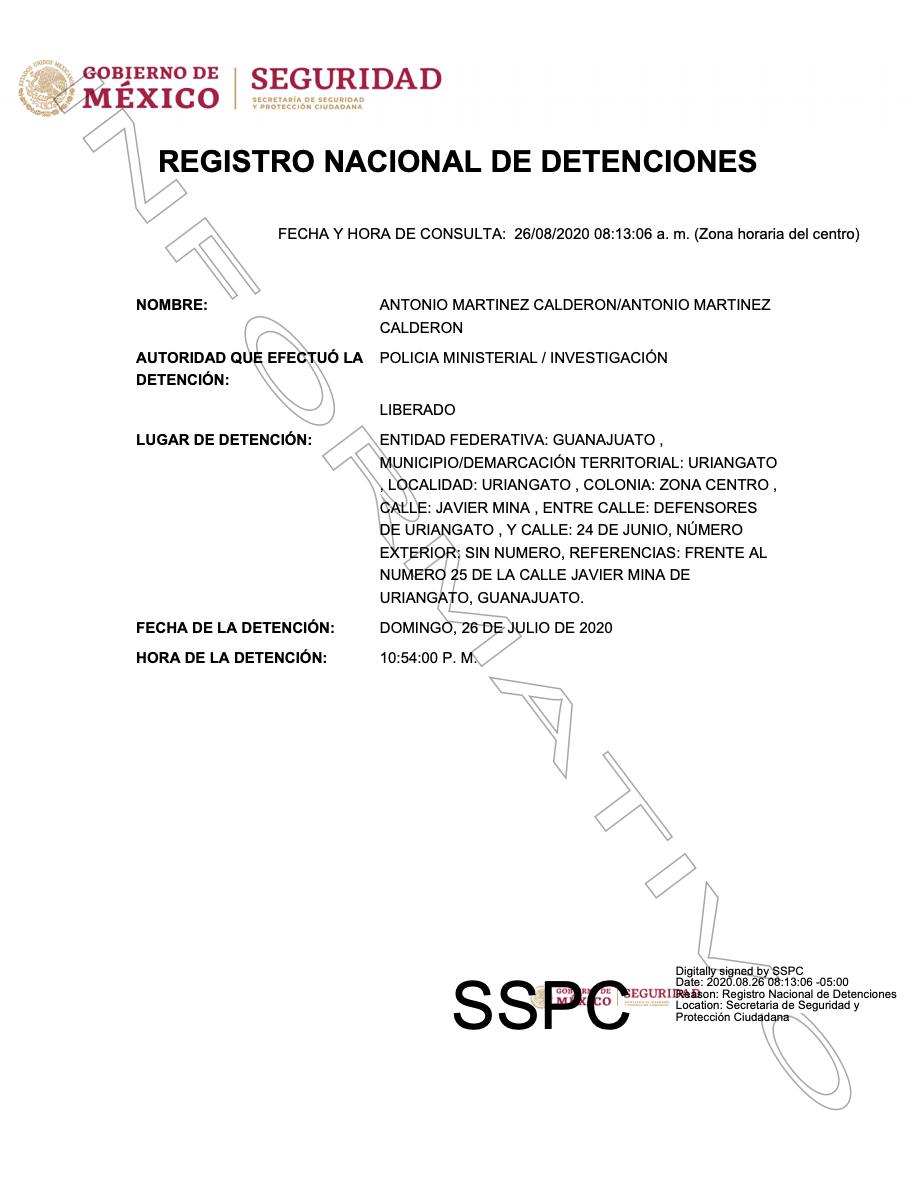 ---
Additional information
IMPORTANT: if you haven't already, be sure to check out our history of actions and communications attributed to CJNG Grupo Elite
A translated report about 2011 arrest from El Heraldo de Aguascalientes:
"They capture in Calvillo a dangerous criminal
A dangerous criminal who operated in the municipality of Calvillo, Aguascalientes, was captured by ministerial agents because he had several arrest warrants, both in the common jurisdiction and in the federal jurisdiction.
The person who has already been transferred to CERESO for Males, where he was placed at the disposal of a District Court based in Aguascalientes, due to the fact that he is being prosecuted for crimes against health, is Ricardo Ruiz Velasco, alias "El Tripa Seca"? ?, 30 years old, residing at Calle Nogal No. 104 in the La Querencia community, in the municipality of Calvillo, Aguascalientes."
ECATEPEC CALLE JIMENEZ NUM. 8 SANTA CLARA RICARDO RUIZ VELASCO ROJI 30/11/[2012]