On Sunday November 22, 2020, at around 2:20 AM, 6 masked gunmen in a black Toyota Hilux and a second unspecified vehicle attacked the armored white Chevrolet Suburban that businessman José Felipe Tomé Velázquez, 46, was traveling in at the Las Juntas intersection on km 54 of the Tepic-Puerto Vallarta interstate highway. The attack happened as Tomé was traveling home from an evening which included dinner at the Sonora Grill in Marina Vallarta just meters away from Zona Militar 41 in Puerto Vallarta, Jalisco. Tomé was abducted and his assistant, 39-year-old Jeovany Flores Santiago, the commercial director at the Bolongo condominium complex, was executed at the scene. A woman accompanying him, Lizbeth Anabel Marchesin, 22, was reportedly injured, while Flores Stantiago's wife, Jaycel Morelos, 38, and the driver, Luis Ángel Estrada, 28, were unharmed. Police reportedly found 71 casings of 5.56, 7.62 and 9mm ammunition at the scene of the attack.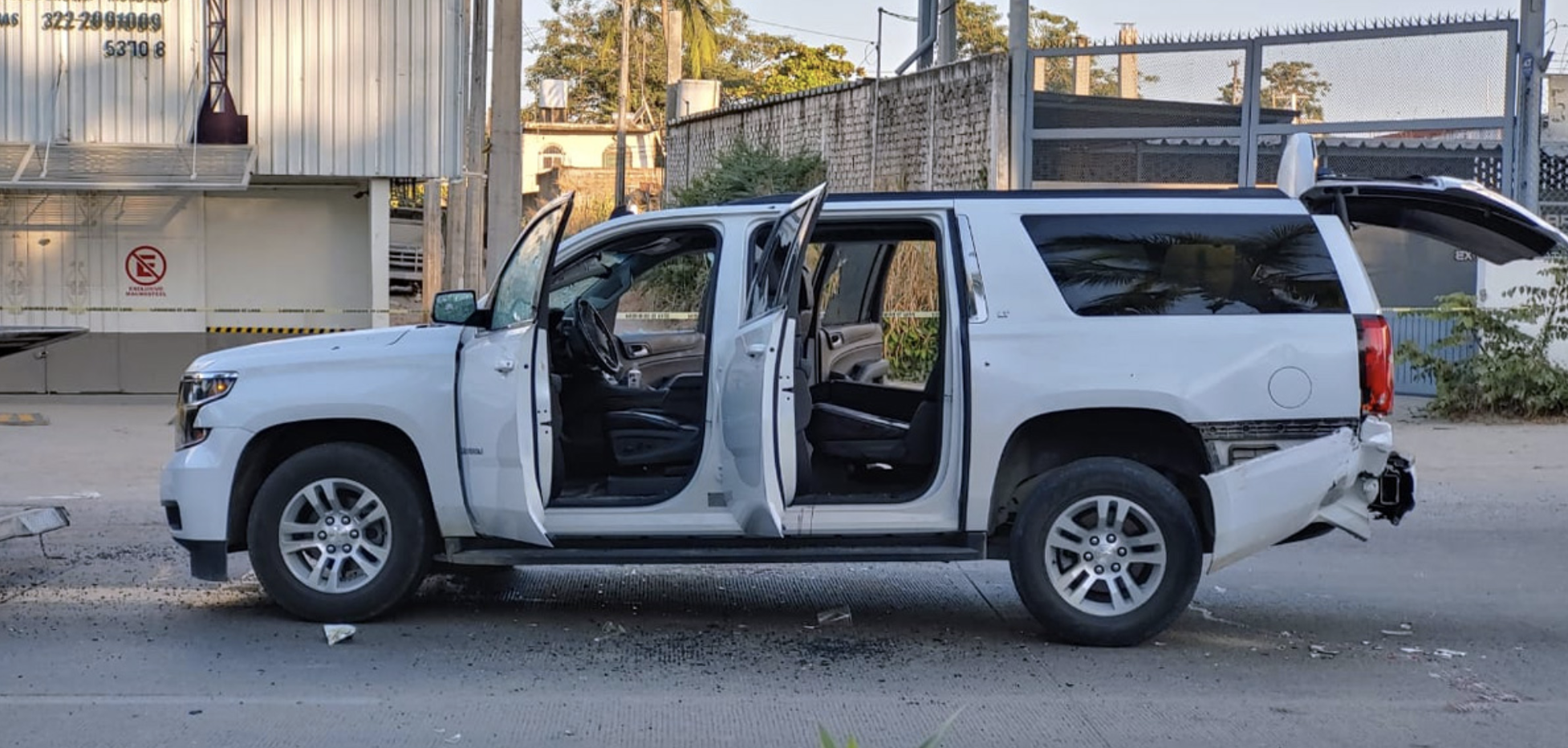 On Tuesday November 24, at around 3:30 PM, Tomé's body was discovered between La Peñita de Jaltemba and Compostela near Mesillas in Nayarit approximately 62 miles from where he had been abducted. Tomé's corpse was wrapped in plastic with gunshot wounds and showed visible signs of torture.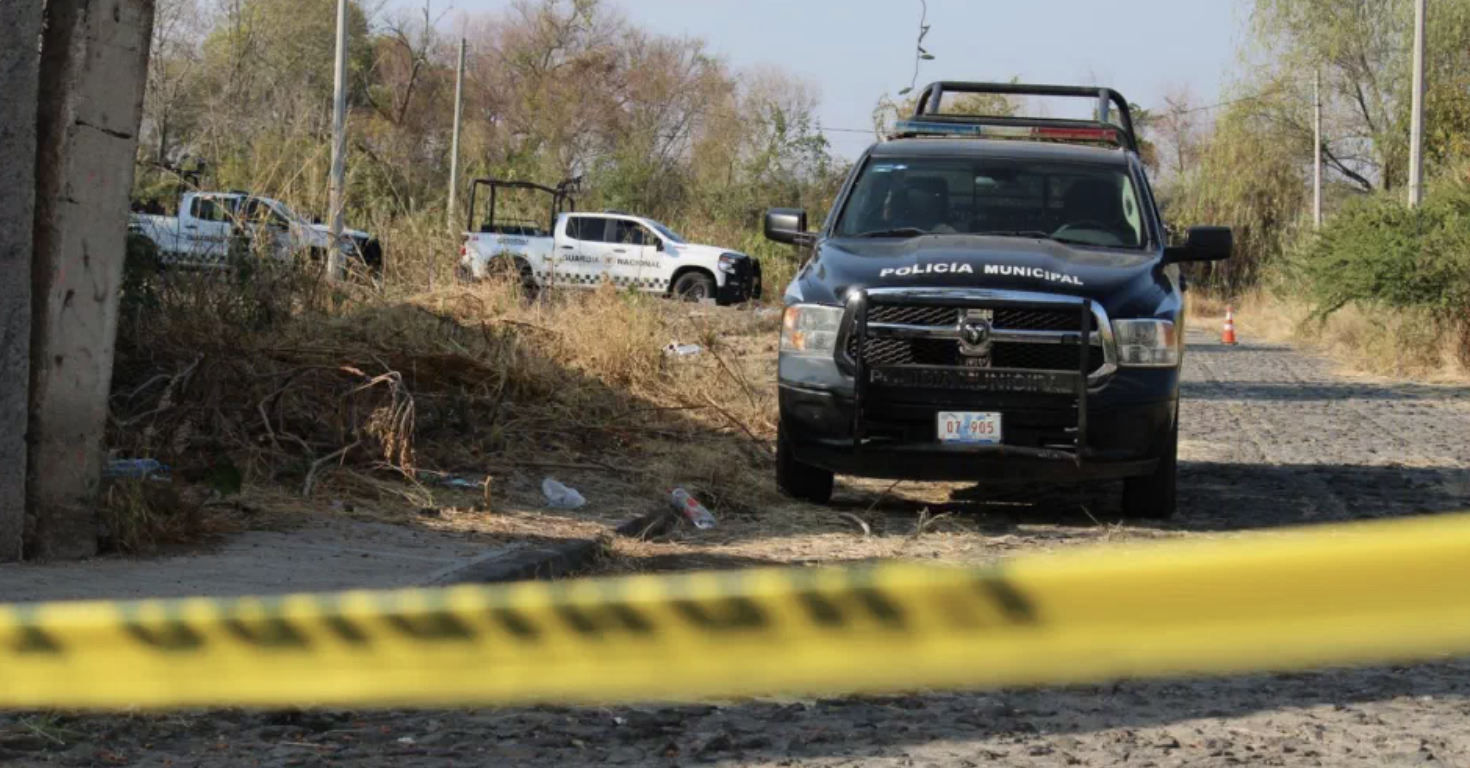 Tomé was a nationally renowned real estate developer from Irapuato, Guanajuato with developments in Puerto Vallarta, Guadalajara, Acapulco, and Querétaro. According to reporting in El Pais:
The businessman was famous for sneaking out of lawsuits, to the point of earning himself a nickname: Lord Amparos. The [Jalisco] Prosecutor's Office considers real estate or personal issues as the main motive for the murder of Tomé, known for some agreements that are suspected of being illegal and for his relationship with the Bribiesca brothers, children of former first lady Marta Sahagún, wife of former President Vicente Fox.
For several years before the murder, Felipe Tomé had been involved in the controversial Central Park project, a development in the upscale capital city of Querétaro. Central Park had high-rise buildings which housed restaurants, shopping centers, movie theaters, offices and also a casino. According to columnist Fernando Venegas Ramírez, the development had been a collaboration between Felipe Tomé and partners Manuel Bribiesca and Marta Sahagún. The development was plagued with litigation related to $49 million pesos in unpaid property taxes since 2017, illegal water intakes, unlicensed operation, bankruptcies and residents who had been unable to obtain titles for their properties, among other things.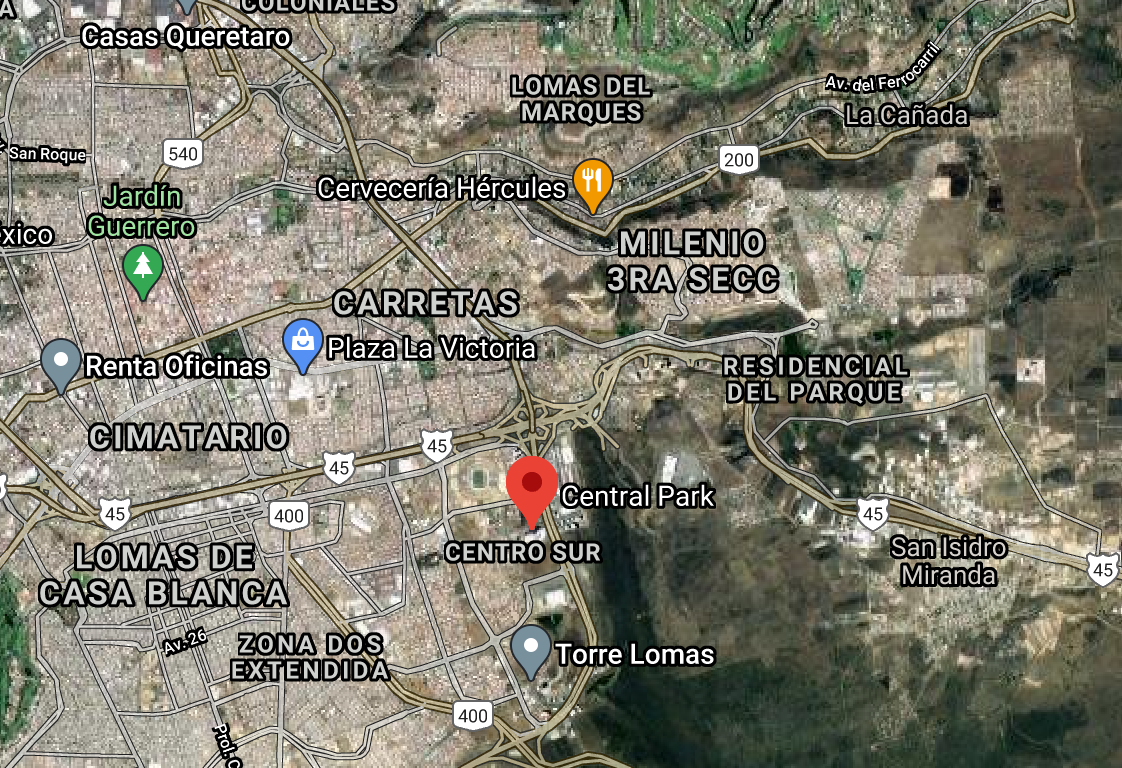 The casino in the Central Park development was Casino Caliente, owned by casino magnate Jorge Hank Rhon, the former mayor of Tijuana (2004-2007) and owner of Hipódromo de Agua Caliente SA de CV, a successful racetrack. Tijuana has more casinos than Walmarts thanks to Hank Rhon, a controversial figure linked to murders and drug trafficking.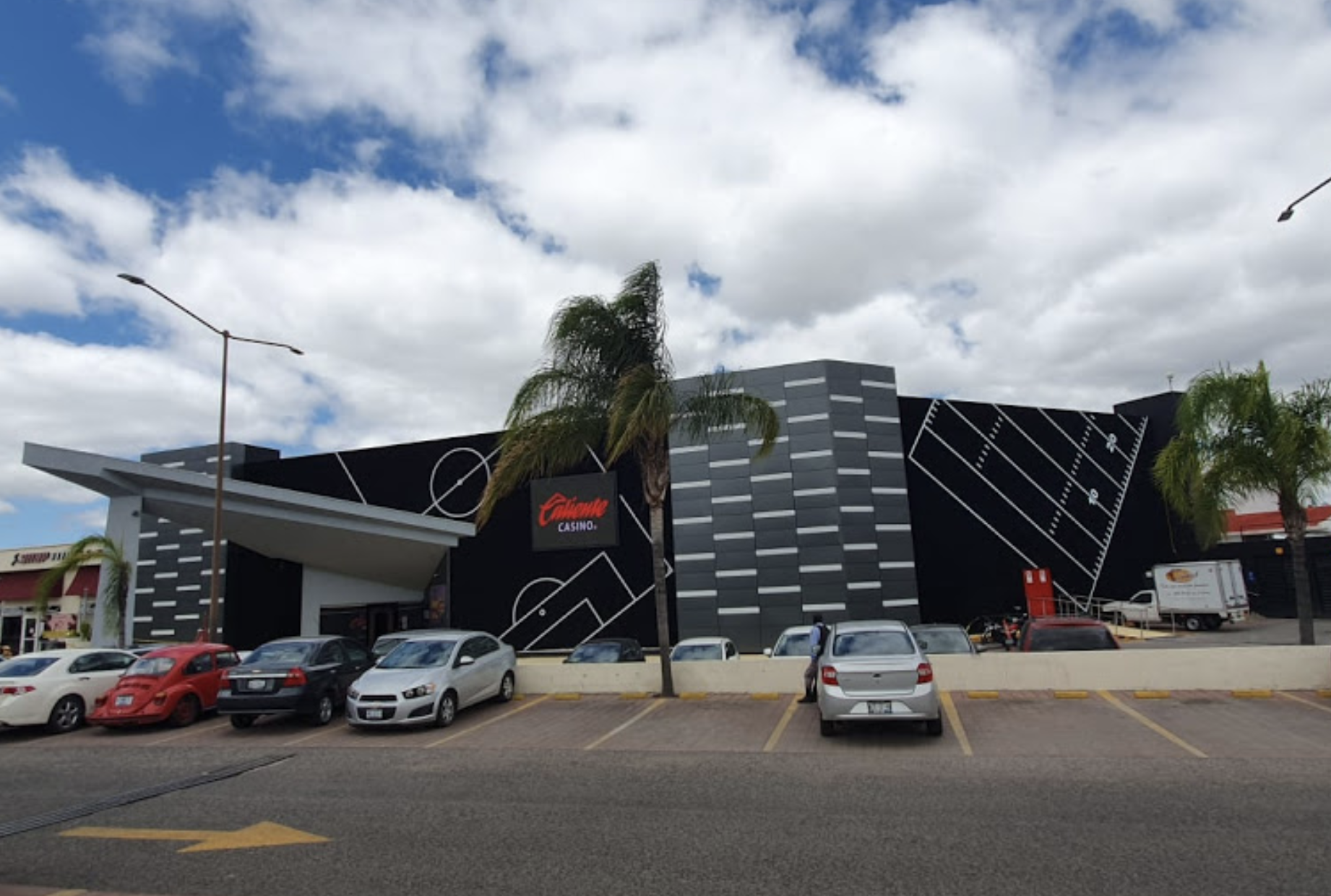 According to reporting by Lowell Bergman for PBS's FRONTLINE, Jorge Hank Rhon is the son of billionaire and PRI stalwart Carlos Hank Gonzales. In the 1970s, the Hank family acquired the Agua Caliente Racetrack in Tijuana from a Sicilian-American with close ties to the Mafia. In the early 1980s, Jorge Hank Rhon took over managing the business. Described by U.S. Embassy officials as "crazy", Hank Rhon has been linked to several murders and is suspected of involvement in drug trafficking. According to reporting:
On April 20, 1988 a local newspaper columnist, Hector "El Gato" Felix Miranda was assassinated on his way to work. The gunmen turned out to be security guards at the Caliente track, and one had worked as well for Hank Rhon's father, Carlos Hank.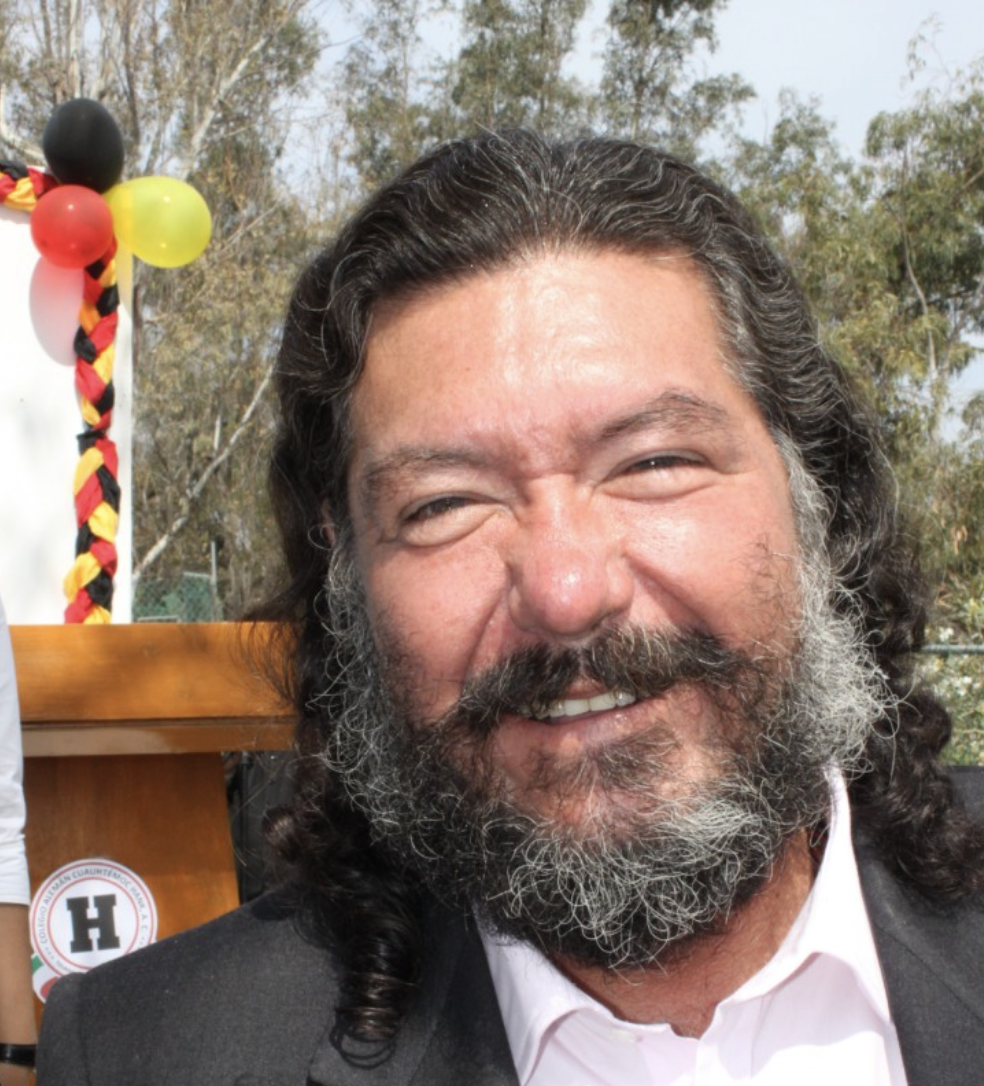 Casinos have been a contentious subject in Mexico. After campaigning on a reformist platform to end the corruption and cronyism synonymous with Mexico's Institutional Revolutionary Party (PRI), Vicente Fox of the conservative National Action Party (PAN) won the presidency in 2000. The election of Fox marked the beginning of a new era in Mexico as the conservative, business-friendly PAN ended the PRI's 71-year monopoly on the executive. As President Fox mulled relaxing restrictions on gambling in 2002, the Washington Post described him as a "pragmatic businessman who likes the sound of billions-with-a-b," assessing that "the political and economic climate [was] right for the Mexican Congress to legalize casinos, possibly by the end of the year."
Not everyone shared the same enthusiasm. Law enforcement officials in both the U.S. and Mexico warned that drug trafficking organizations would use the casinos to launder money, noting that the cartels had a long history of coercion and bribery, making it unlikely that they would be deterred by attempts at regulation. Inevitably, drug traffickers would turn the casinos into their own personal banks for dirty money. Mexico City's mayor at the time, Andrés Manuel López Obrador, put it this way: "We want economic growth, but not at any cost."
During the Fox administration, Secretary of the Interior (SEGOB) Santiago Creel issued 230 casino licenses a week before resigning to pursue a failed bid for the PAN nomination in the 2006 presidential election. Vicente Fox's promises to end cronyism and corruption ultimately turned out to be empty.
Fox's successor, Felipe Calderón Hinojosa, also of the PAN, campaigned on a similar reformist platform and pledged not to issue new casino licensing. With hours left before the transfer of power to incoming President Enrique Peña Nieto on 1 December 2012, the outgoing Calderón administration granted permits to two companies operating 94 casinos throughout Mexico. The recipients were Producciones y Moviles S.A. de C.V. and Exciting Games S. de R.L. de C.V., who were issued licenses good for 25 years by the Secretary of the Interior (SEGOB).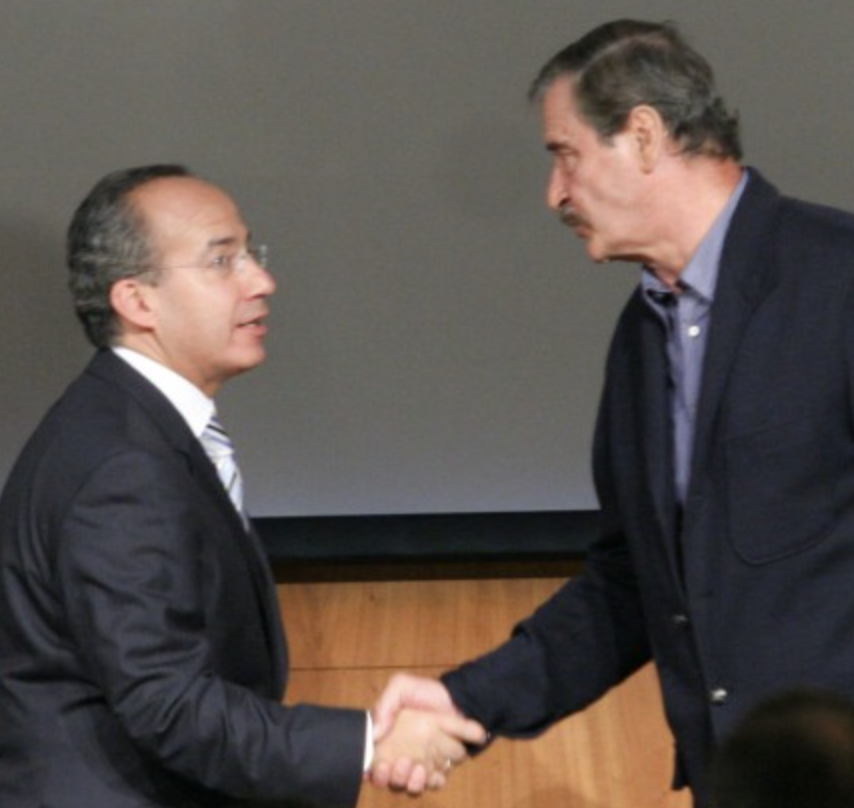 According to reporting from January 2013 by Tim Johnson for McClatchy:
The legality of the Calderon government's last-minute giveaway of casino permits has been challenged by a judge in the northern Mexican state of Nuevo Leon, who ordered them annulled.
But the permits are only one element of an unfolding scandal that is centered in the gaming and lotteries bureau of the Interior Secretariat [SEGOB], Mexico's most powerful ministry.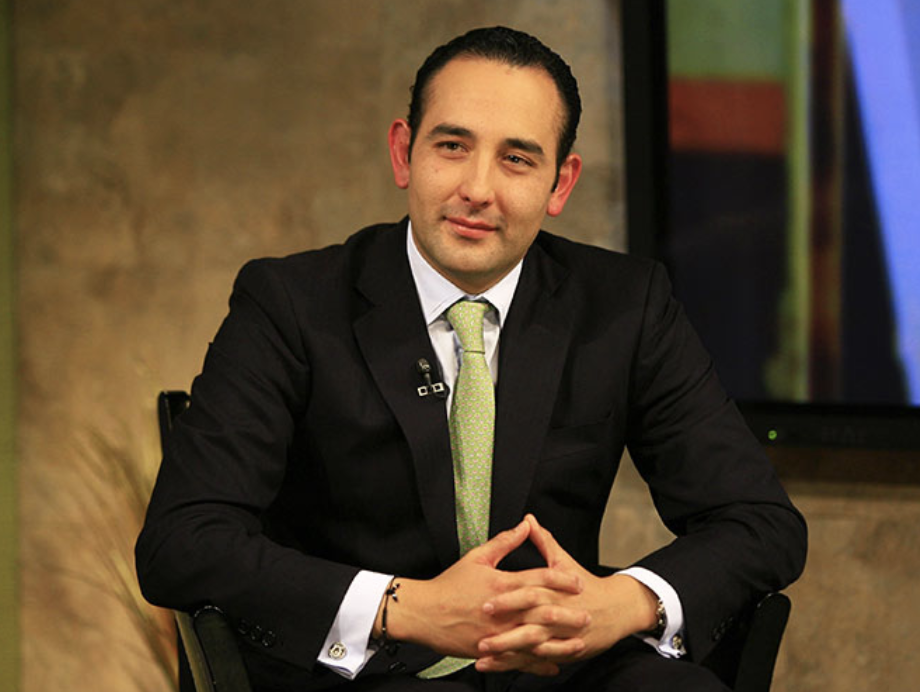 Darkening the clouds over the casino regulators are allegations from a 46-year-old corporate lawyer who was once married to a senior Interior Secretariat [SEGOB] official. Among her allegations is that she witnessed Calderon's personal secretary, Roberto Gil Zuarth, accept a backpack with $800,000 to help smooth over opposition to opening a casino in Queretaro, a prosperous city north of the capital.
Talia Vazquez Alatorre also claims she was a victim of a brutal gang rape led by her then-husband, who is now in prison.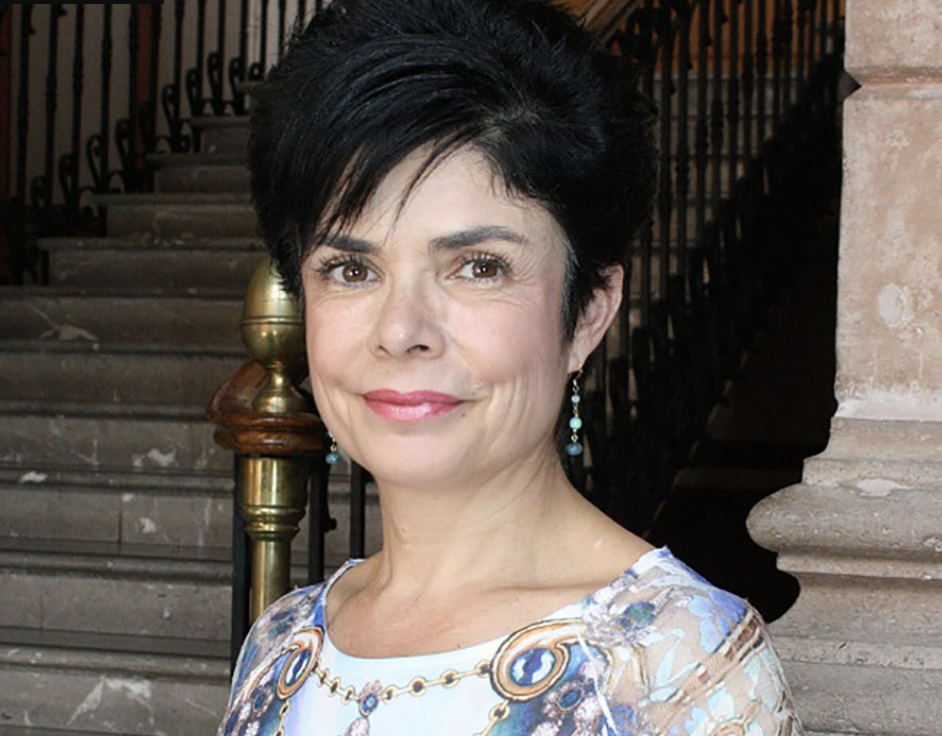 In her crusade for vengeance, she has spilled endless details of the allegedly crooked inner workings of the gaming and lotteries bureau. Seated in an airy office in southern Mexico City, she broke down several times over two lengthy interviews in which she detailed how her ex-husband and two other key former Interior officials left government and dove into the gaming business, falsifying backdated documents with official seals in order to commandeer rival casinos as well as to operate casinos of their own.
Gil Zuarth, who is now a senator and head of the PAN faction in the upper chamber, reacted angrily, saying he would file a defamation suit against Vazquez.
"I have never seen her, I've never been to her house . . . nor much less received money from these people or those linked to them," Gil Zuarth told Mexico City's MVS Radio on Jan. 9 [2013].
Calderon, who this month began a yearlong fellowship at Harvard's John F. Kennedy School of Government, could not be reached for comment through the university.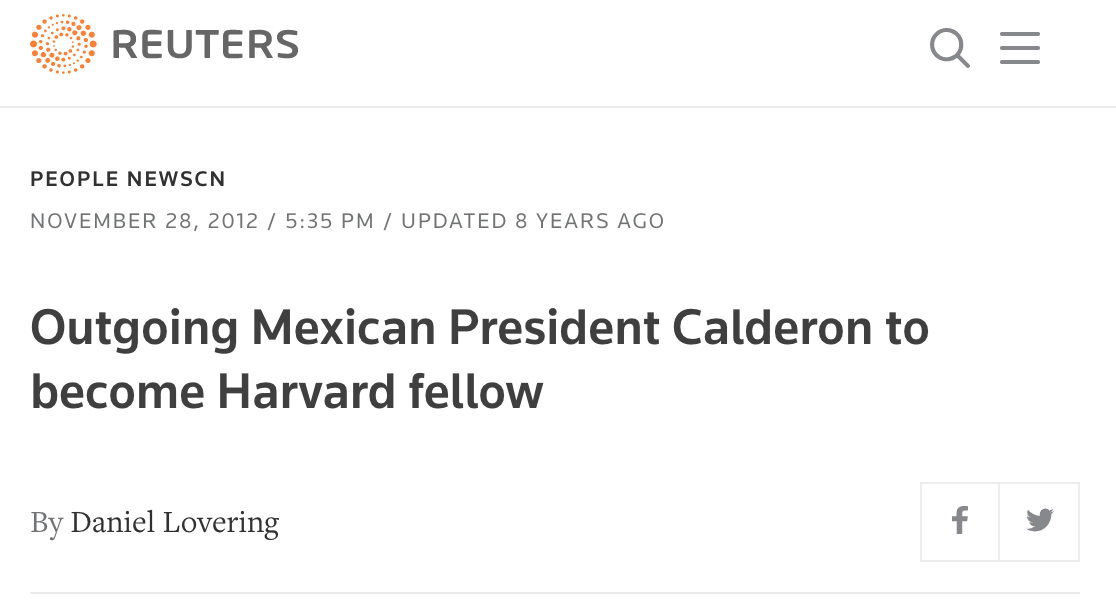 Casinos operate in a murky legal environment in Mexico. A 1947 law bans gambling. Fox, who came to office in 2000, vowed – and failed – to overturn the ban. Instead, he issued rules that allowed sports betting and bingo parlors. Pushing the rules further, casinos popped up with electronic poker and blackjack machines, and even roulette, and poker and blackjack tables with dealers.
When Calderon came to office in 2006, he pledged not to issue casino permits until order was restored. But Interior Secretariat and gaming and lotteries bureau officials devised schemes for those who sought a workaround to open casinos.
One scheme functioned like this: Instead of simply ignoring requests for permits, gaming bureaucrats would issue documents graced with official seals stating that applicants had fulfilled requirements to open casinos but would not be granted permits. Those soliciting the permits would then appeal to friendly judges that their rights had been infringed by arbitrary action, earning amparos, or judicial writs, which protected them as they built their desired casinos.
Under another scheme, off-the-books casinos would begin paying federal taxes, building a legal framework around the illicit origins of the gaming halls.
Such strategies led to dozens of either illegal or gray-area casinos. In 2009, a legislator of the leftist Party of the Democratic Revolution, Jesus Zambrano, handed the then-Interior secretary a list of 46 illegal casinos that operated "across the country at the pleasure of the Secretariat."
Allegedly behind some of the schemes was Juan Ivan Pena Neder, a Chihuahua lawyer who in 2007 won a powerful post as coordinator within the sprawling Interior Secretariat [SEGOB]. In the key position, Pena Neder oversaw the head of the gaming and lotteries bureau, Roberto Correa Mendez.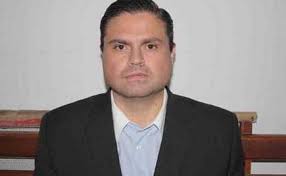 Pena Neder remained in the job only five months. After leaving, he joined with Correa and a third senior Interior [SEGOB] official, both of whom also left their Secretariat jobs, to enter the casino business.
Shortly afterward, Pena Neder married Vazquez, the corporate lawyer, who said she was swept away by his savvy.
"He's a man with a very high IQ," she said. "Juan Ivan could convince the devil himself of what he wants."
The two formed a joint law firm but the marriage lasted only a year and a half. Pena Neder now resides in a federal prison in Matamoros, along the border with Texas, awaiting trial on charges he and two associates raped his wife at gunpoint in March 2011.
"He had a gun to my head," Vazquez said. "I was bleeding all over."
Vazquez filed criminal charges, drew up divorce papers and prepared sworn statements that she took to the Attorney General's Office [FGR] and the Interior Secretariat [SEGOB], demanding a probe into "likely illicit activity" in the gaming and lotteries bureau.
One statement listed 29 casinos that Vazquez asserted were operating without proper licenses and local permits, three of them owned by her husband and his associates.
Vazquez said high-level officials snorted at her assertions. Only a gruesome tragedy kept her campaign alive. On Aug. 25, 2011, gangsters firebombed a casino in Monterrey, an industrial city near the border with Texas, as gamblers played slots. By the end of the day, 52 bodies were counted. The casino owner fled to Miami.
Pena Neder, it turned out, was a legal adviser to Casino Royale, the firebombed upscale gaming hall, and his name surged into the news.
Before Vazquez's marriage came apart, she said she learned that her husband had letterheads from the Interior Secretariat [SEGOB] and official seals that allowed him to falsify rulings from the gaming bureau and sell them to clients.
She said Pena Neder and his associates had confederates within the bureau who did their bidding in exchange for payoffs.
Two companies found particular favor at the bureau. Both operated casinos for Entretenimiento de Mexico, a permit holder based in Monterrey that operates 24 casinos. By 2011, Entretenimiento decided to break with the two operators.
"In 2010, they stopped paying us," said Eduardo A. Campos Semeno, Entretenimiento's spokesman.
A year later, the Monterrey company informed the gaming bureau that it had severed relations with both operators, meaning that they had no legal license to operate casinos.
"We've informed Interior [SEGOB] at least five times that these companies are no longer with us," Campos said. After months passed with no action, we thought to ourselves, 'They are protecting these guys,'" Campos said.
The two companies–Producciones y Moviles S.A. de C.V. and Exciting Games S. de R.L. de C.V.–are the ones who hit the jackpot with the issuance of new permits on Nov. 30 [2012] and Dec. 1 [2012] [(in the final moments of the Calderón administration)], even though current or former principals from both firms face criminal charges.
The chairman of the board of Producciones Moviles, Lino Armando Vazquez Mata, was arrested in September 2011 on organized crime and drug trafficking charges. Producciones Moviles says he's been removed him from any role in the company.
The man identified as a principal shareholder in Exciting Games, Alfredo Moreno Quijano, was ordered arrested in October [2012] for fraud, the details of which have not been made public.
Televisa, the Mexican conglomerate that is the world's largest Spanish-language broadcaster, has given intense coverage to the current scandal shaking the casino industry – without reminding viewers that it has a vested interest. Televisa operates casinos under the Play City name, holding permits to run 130 gaming halls.
A reporter for Televisa interviewed Pena Neder this week in the Matamoros prison where he is held. He denied his ex-wife's allegations, saying they were "absolutely without grounds, ridiculous." He added that he'd been working for "a sheikh from Dubai" before his arrest.
Some analysts assert that different PAN factions earn payoffs from different casino groups, leading to frictions.
"The PANistas discovered that a gold mine existed behind the permits for lotteries, bingos, horse racing and, above all, casinos. One could do good business protected by the permits without taking public monies and sinning," Ramon Alberto Garza, editor of Reporte Indigo, wrote this week.
The racket made the Interior Secretariat [SEGOB] crucial for organizing the corruption – but also a palace of intrigues and misfortune.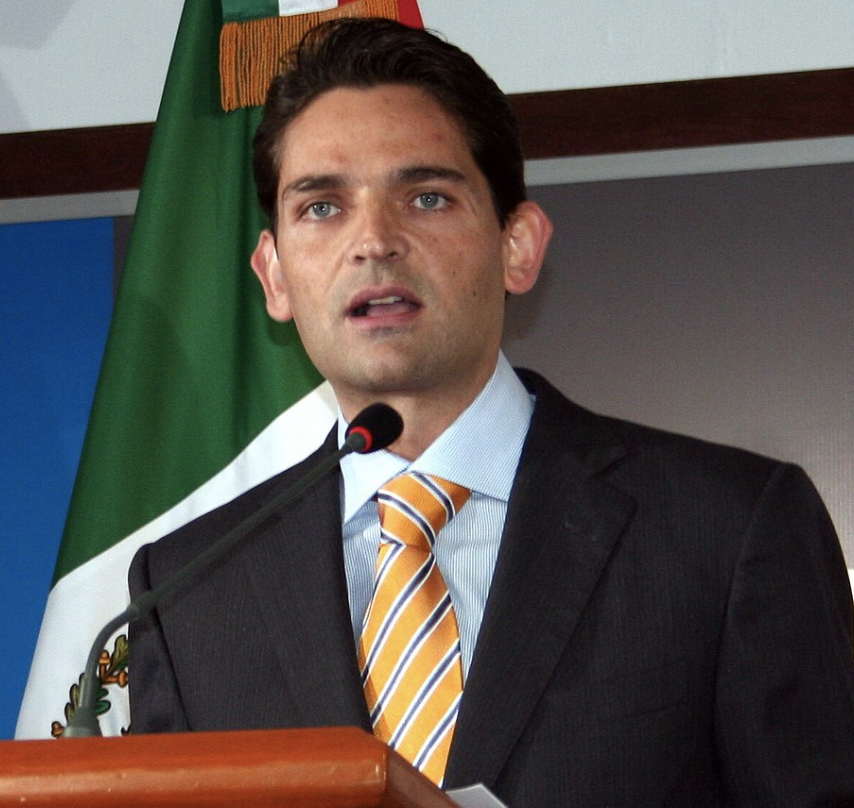 Under Calderon, two Interior secretaries [SEGOB] died in air crashes. Juan Camilo Mourino, who helped engineer Calderon's 2006 election, perished when his Learjet plunged into an upscale Mexico City neighborhood Nov. 4, 2008. Three years later, another secretary, Jose Francisco Blake Mora, was killed in a helicopter crash to the south of the capital.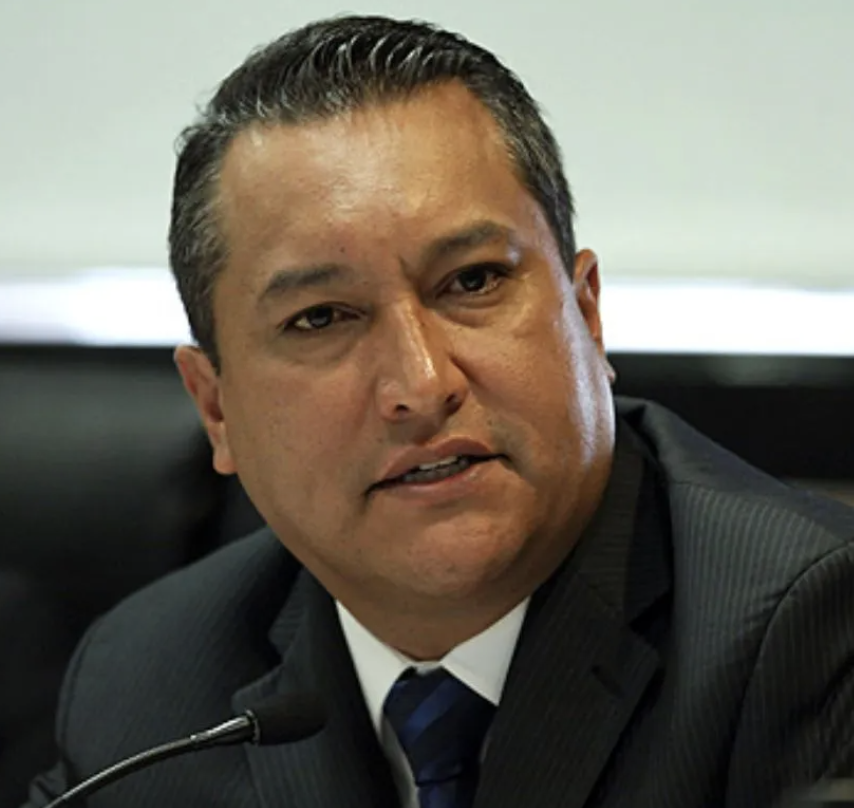 Another former Interior secretary [SEGOB] under Calderon, Fernando Gomez-Montt, is principal in a law firm with close ties to casino operators.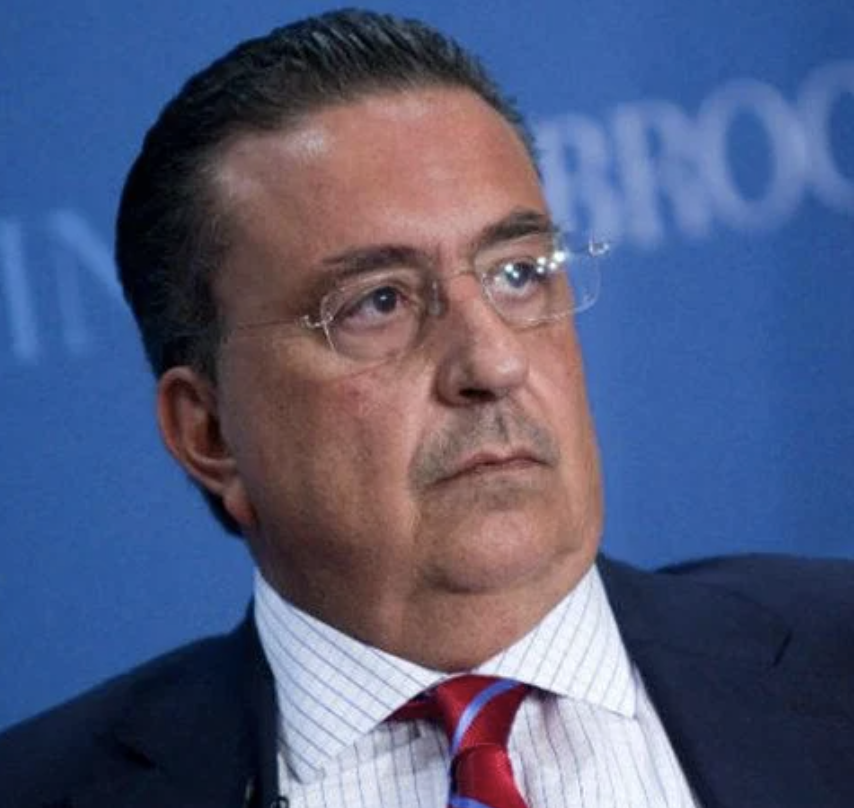 The scandal has boomeranged back to Calderon in another way.
His older sister, Luisa Maria Calderon, is now a PAN senator from the family's home state of Michoacán. Her alternate – who would take her place in Congress if she were she unable to serve – is Lizette Clavell, a close friend of Pena Neder's and a frequent visitor to the prison where he is housed.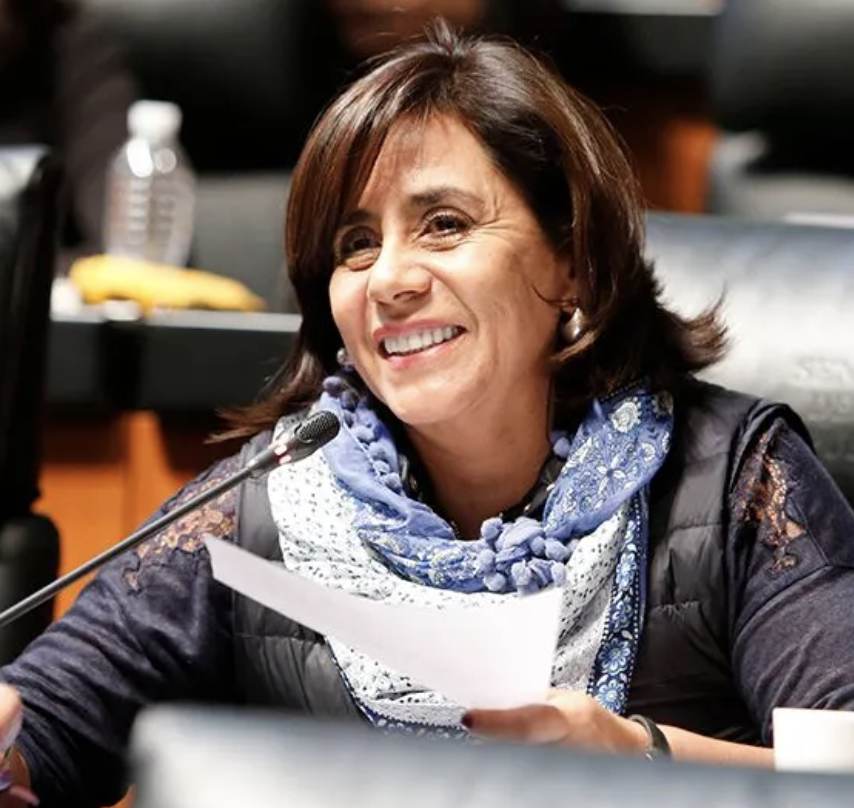 The senator said she barely knows her alternate, an assertion that drew a scoff from one casino industry official, who said it underscored how casino money penetrated politics.
"This is just incredible," said Campos, the spokesman for the Monterrey casino company. "Given Mexican politics, this is absurd."
As for the 11th hour giveaway of permits around Dec. 1, Campos calls it "clearly criminal conduct."
"These actions are not taken by a third-level bureaucrat," he said.
---
One of the beneficiaries of the casino permits granted by Calderon's SEGOB during the final moments of his administration was Producciones Moviles S.A. de C.V., a company that operates a number of casinos in Tamaulipas through its subsidiary, Organización de Juegos de Guadalupe S.A. de C.V.. One of the Producciones Moviles S.A. de C.V. holdings, the Casino Intercontinental in Matamoros, is reportedly owned by Carlos Martínez Perez, aka"El Cuate", the son-in-law of notorious former Gulf cartel boss Osiel Cárdenas Guillen.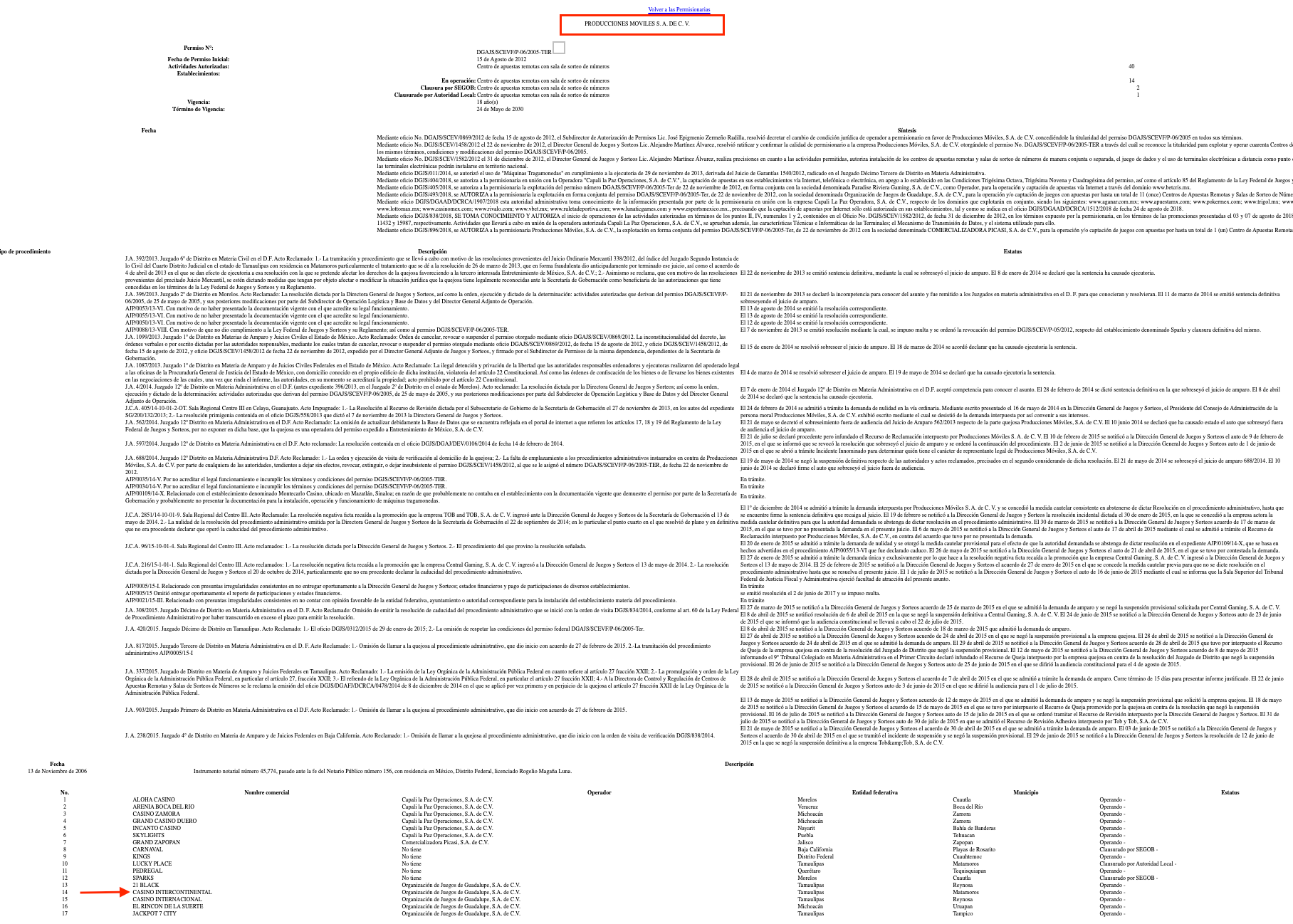 According to reporting, US authorities identified Carlos "Cuate" Martínez for his involvement in the corruption of customs officials in the US while extorting traffic crossing at the Los Indios International Bridge west of Matamoros. Investigators with the office of the Attorney General in Mexico discovered that in addition to drug-trafficking, kidnapping and extortion of area businesses, the CDG oversaw extortion at customs and controlled all the goods crossing the border through "Cuate" Martínez. According to the same reporting, the racket forced customs businesses to pay them fees for crossing various merchandise, including stolen fuel, vehicles, electronics, clothing and illicit drugs.
In May of 2017, the state congress in Tamaulipas at the direction of Governor Francisco Cabeza de Vaca issued an order which prohibited authorizing land use and construction licensing for casinos and strip clubs. The rationale behind the policy was that such businesses were frequently associated with money laundering and other illegal activity. On November 10 2018, Julio Cesar Almanza Armas, president of Federation of National Chamber of Commerce Secretary (Fecanaco) wrote a letter asking Cabeza de Vaca to reinstate the licensing for casinos. It was later alleged that he had received $1.5 million pesos as a "voluntary contribution" from the casino owners for the favor. On November 20, 2018, in an abrupt reversal of the policy with only days left before the inauguration of President López Obrador, the Tamaulipas legislature reinstated licensing for casinos.
---
Mexico's casinos have also attracted investors from the United States. According to reporting from January 2013 by Tim Johnson for McClatchy:
In Mexico's messy casino industry, survival isn't easy. The nation's gaming laws are masterpieces of ambiguity, rivals use dubious legal tactics to undercut foes and chicanery is a practiced art.
Despite all that, a Colorado-based group that operates six casinos in Mexico has become a significant player. U.S.-owned Exciting Games runs the largest casino in greater Mexico City, and it has hopes of expanding.
President Gordon Burr, a former investment banker, says lax regulation is a challenge but that an even bigger worry is an ongoing battle with a rival who wants him out of business. Burr says the rival orchestrated a media campaign to make it falsely look as though his company had won last-minute favors from the previous government.
Burr and his four partners got into Mexican gaming in its early days, and their showcase Kash casino in Naucalpan, a Mexico City bedroom community, opened its doors in 2006. The casino has 830 slot machines and a sports-betting site, as well as a restaurant and live music venue.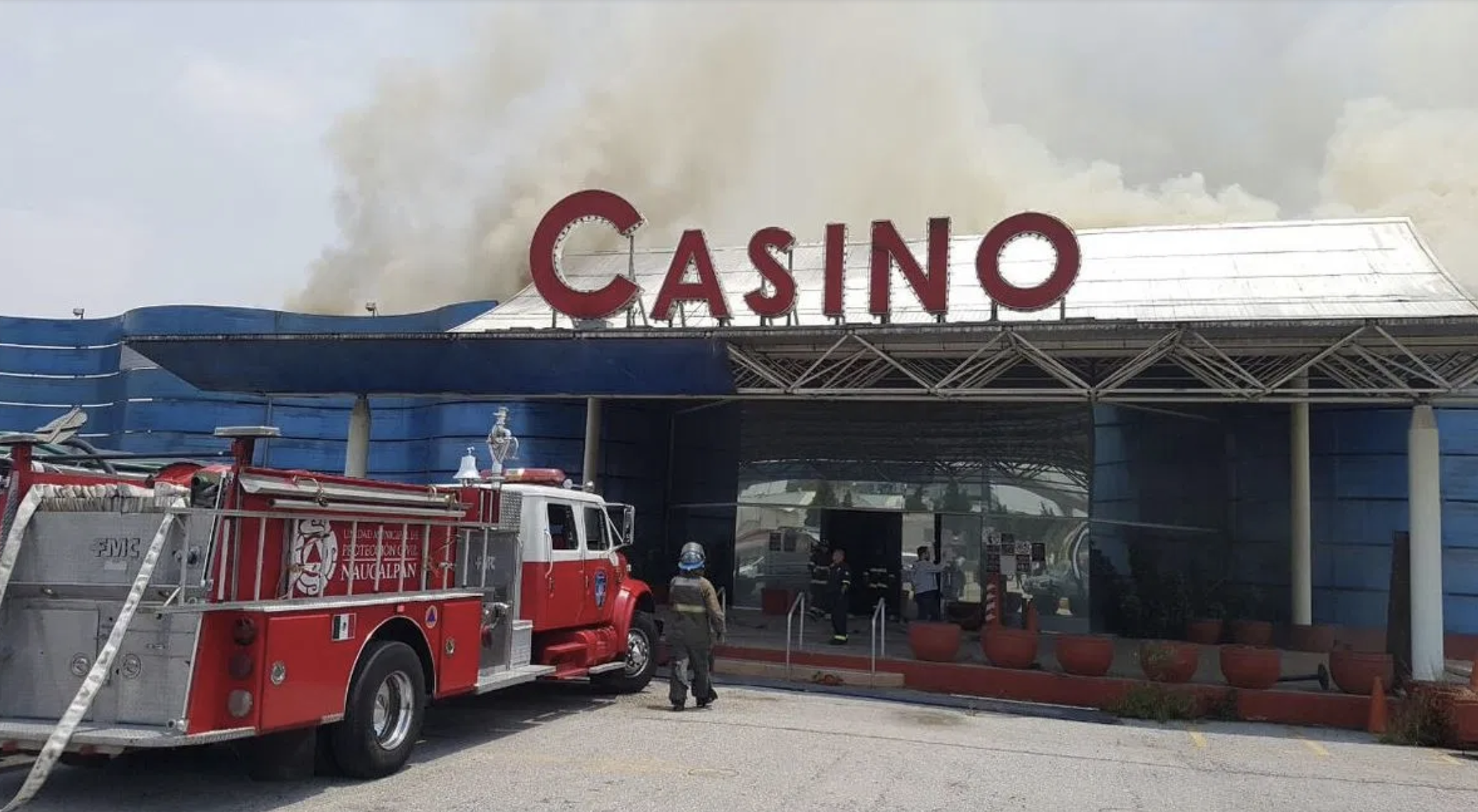 Other casinos followed: two more in Mexico City and smaller casinos in Villahermosa, Puebla and Cuernavaca.
Strolling through Kash, Burr takes pride in the heavy security, tight enough that Mexicans feel safe dropping off older or physically challenged relatives to sit by the gaming floor and watch the kaleidoscope of lights. The casino has only electronic games, no live table poker or roulette.
Burr and his fellow U.S. investors plunged into Mexico thinking that the big global gaming companies – based in Las Vegas, Macau and Singapore – might come in later, perhaps even buying their business.
But the big Vegas boys have been spooked by the lack of clear gaming laws.
"Things are not as black and white in Mexico as far as interpretation of the law," Burr said. "The regulations need to be tightened up."
Burr, 63, worked in banking until he was in his 30s, then moved into private equity, he said. He and an eventual partner, John E. Conley, later met the son of a Louisiana entrepreneur, Leandrus "Lee" J. Young, a pioneer in gaming in Mexico.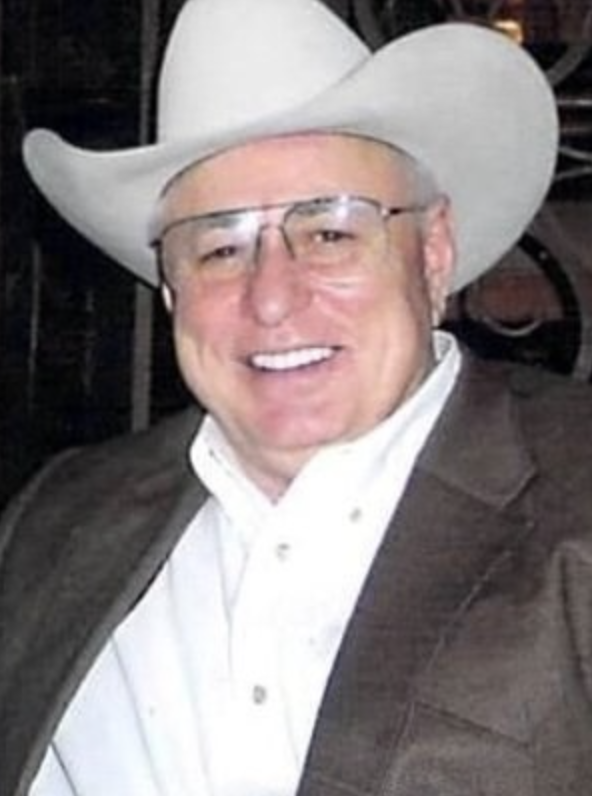 Burr and Conley, who already had business experience in Mexico, studied Young's Bella Vista casino in Monterrey in 2005 and came away struck by the potential, unaware that Young would soon be forced out of the business.
They plopped down a total of $12.5 million to operate under a gaming permit controlled by Young's partner, and started building the Kash casino off a busy highway in Naucalpan.
"We didn't market it," Burr said. "We thought we were going to open the doors and be as successful as Lee Young was."
That didn't quite happen. Competition was getting fierce. But they kept building, three casinos in 2006 and more in later years.
Exciting Games is overshadowed by several bigger players, including the PlayCity chain owned by the Televisa conglomerate, and Caliente, the chain of Jorge Hank Rhon, a former Tijuana mayor and veteran of several run-ins with the law.
Burr said Exciting Games had operated within the law despite the legal chaos surrounding gaming: "We've stressed with all of our management team that this is to be run like a U.S. company."
Still, they've watched with dismay at the explosion of casinos, many operating without federal permits but protected by judicial injunctions.
"The country has too many casinos," Burr said.
"They are illegal," Conley interjected, referring to pirate operators.
The two think that their management team and their 1,000 or employees are better trained than competitors' are, but they've tabled plans to expand.
"We were prepared to invest as much as $50 million," Burr said. "We'd like to expand our operations and do some hotel and casino operations together."
But for now, Exciting Games is ensnarled in a legal skirmish with the former Mexican partner of Lee Young, Juan Jose Rojas-Cardona, a man dubbed the "Casino Czar" by the Mexican press because he's behind more than two dozen gaming halls and enjoys powerful political connections.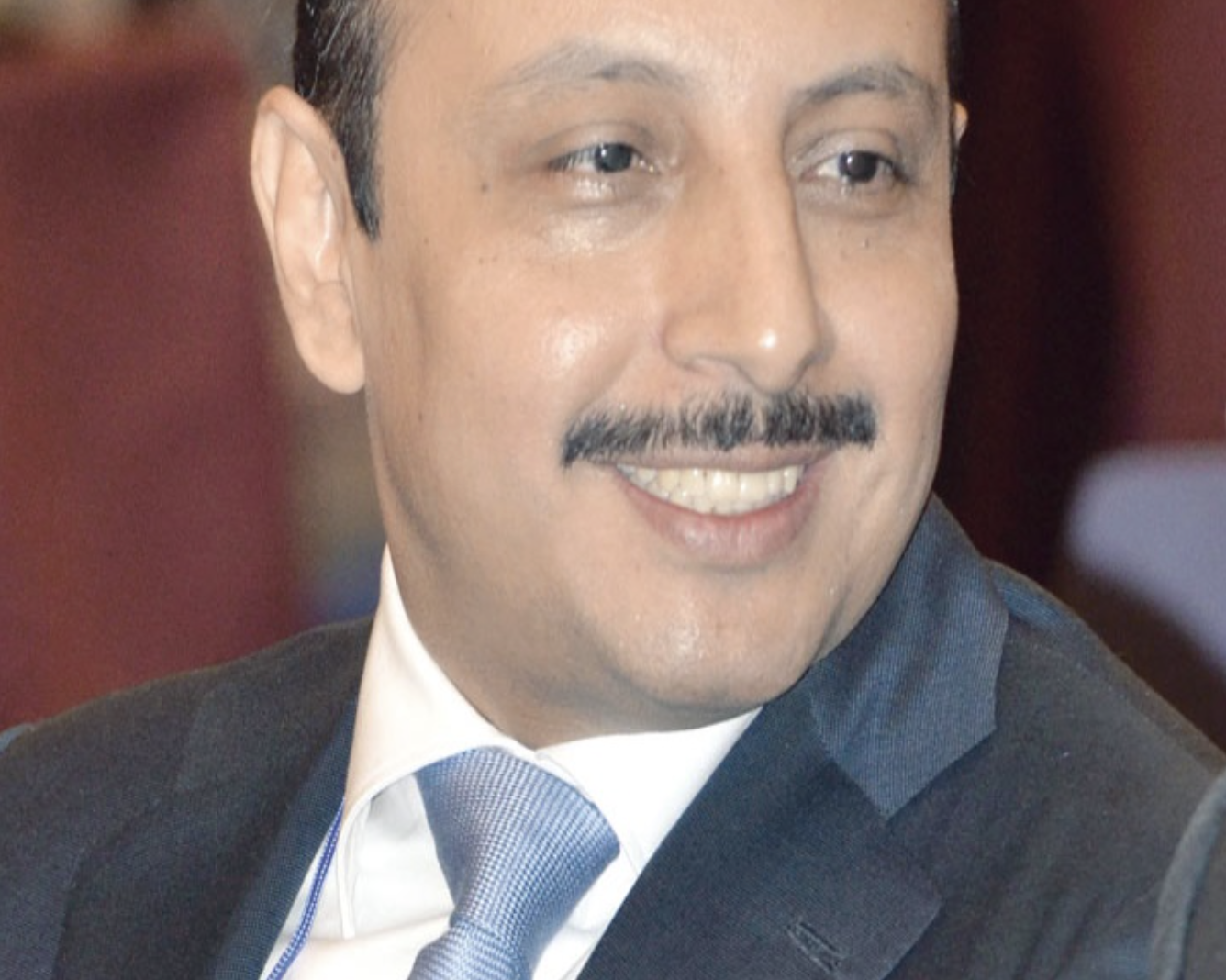 Unable to get its own federal gaming permit, Exciting Games entered Mexico by paying Rojas-Cardona's business to operate under its permit. Only after signing a contract with Rojas-Cardona's firm did Burr learn of the Mexican's brushes with the law, including an arrest for having 17 pounds of marijuana in his rental car trunk in New Mexico in 1994. By late last decade, Rojas-Cardona had sour relationships not only with Exciting Games but also with several other foreign investors.
In a sign of the bad feeling, Rojas-Cardona's company, Emex Holdings LLC, defrauded a Chippewa Indian tribe from Michigan's Upper Peninsula of more than $6 million, according to the tribe's suit in U.S. court. A London-based hedge fund, BlueCrest Capital, claims it lost a $75 million investment in Rojas-Cardona's company.
Burr has difficulty bringing himself even to mention Rojas-Cardona's name.
"We have had a very adversarial relationship with a guy who's caused us a great deal of problems," Burr said. "He's very powerful, very wealthy, and he's had a unique ability to achieve results."
Burr is convinced that Rojas-Cardona is behind news leaks about a last-minute approval of casino permits under the government of President Felipe Calderon, who left office Dec. 1 [2012]. In the final hours of Calderon's government, the Web page of the gaming and lottery bureau of the Interior Secretariat [SEGOB] reflected that Exciting Games had been issued permits for 14 casinos and sports book centers, and a second operator, Producciones Moviles, had won permits for 80 casinos.
According to Burr, it's a mystery why the permits registered on the Web page in the final moments of the Calderon administration when Exciting Games had received written notification of approval in mid-August. He claimed that the action, whether nefarious or not, obscured his company's three-year campaign to win a federal permit in its own name.
The tussle is so bitter and the stakes so high that neither Burr nor Conley wanted his photo taken, for security reasons. They seek to sever relations with Rojas-Cardona's group, saying a judge's ruling declaring it in bankruptcy releases Exciting Games from any contractual obligations or royalty payments.
In a sign of the go-for-broke battle, a trusted legal adviser to Exciting Games, Alfredo Moreno Quijano, faced an arrest warrant on fraud charges last fall.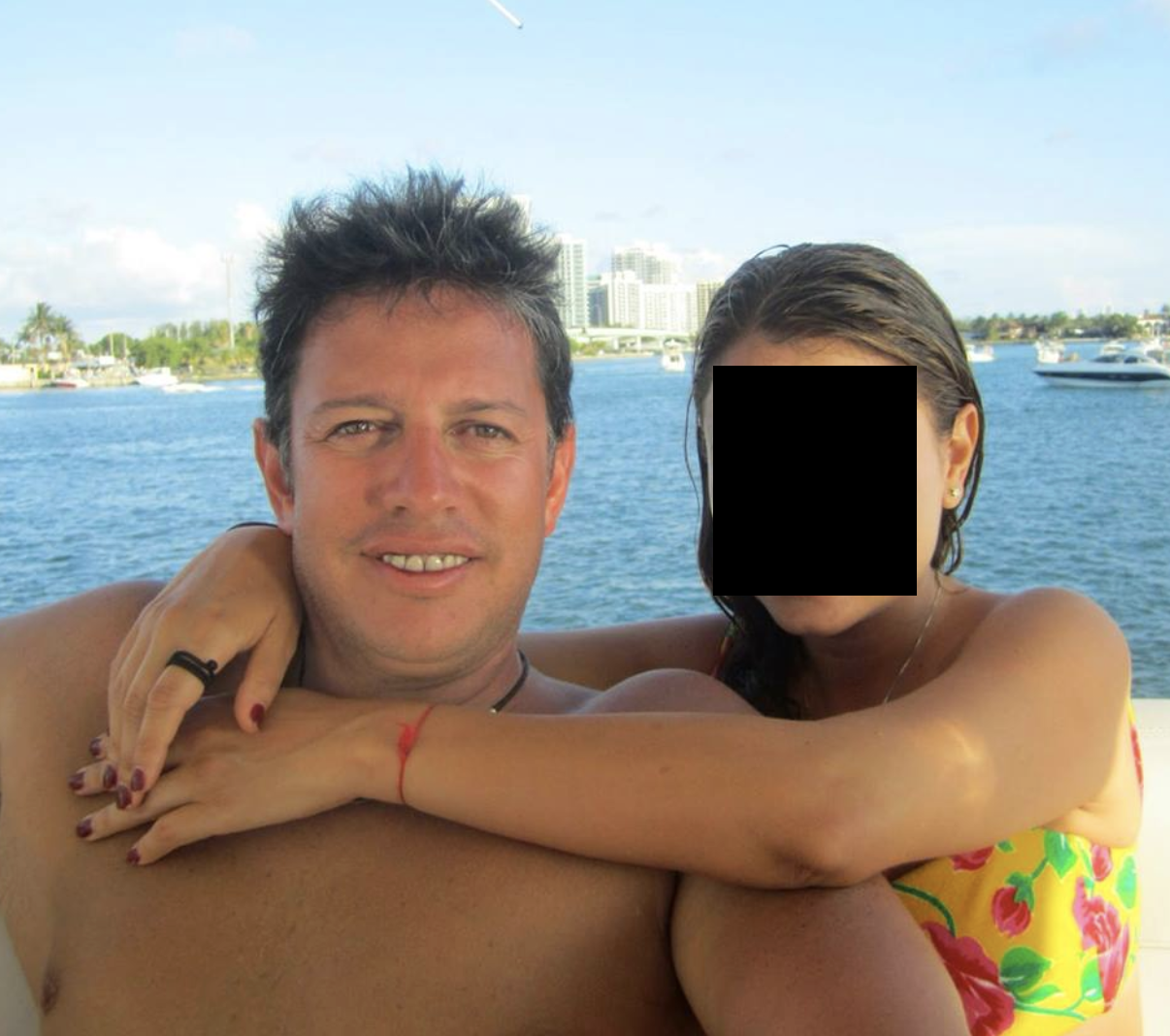 In Mexico, civil litigants may appeal to judges to have their legal foes jailed, and Burr said the arrest warrant for Moreno was part of the hardball dispute about whether his company could break its contract with Rojas-Cardona's company.
A spokesman for Rojas-Cardona's business, Eduardo A. Campos, said the firm believed that Exciting Games had obtained its Dec. 1 federal permit illegally and should continue to pay royalties.
"They shouldn't be operating," Campos said.
Only one other U.S. company has an interest in gaming in Mexico. Playboy Enterprises Inc. is a partner with Rojas-Cardona's firm in a Playboy Club casino in Cancun, the Caribbean tourism hub.
Officials under President Enrique Pena Nieto say they'll review procedures for gaming permits, and several lawmakers say they may push for a top-to-bottom shake-up of who may operate.
Burr said he welcomed any effort to bring order to gaming.
"We hope that they do a great job not only with the industry but also with the country," he said.
---
According to a classified 2009 diplomatic cable from the U.S. Embassy in Monterrey regarding links between casinos and PAN candidates, Omar Ibarra Lozano, aka "El 34" or "Caballo", a plaza boss with the Beltran Leyva cartel, was captured by the Mexican military in Nuevo León shortly after the murder of casino and strip club owner Rogelio Garza Cantu, aka "El Diablo". Omar Ibarra was arrested after returning from a meeting with Juan José Rojas Cardona, aka Pepe Rojas, who was "widely believed to have orchestrated Rogelio Garza's assassination" according to the cable published by Wikileaks. According to the cable:
Since casino licenses are assigned by the federal government to specific individuals, Rodrigo Garza's casino will no longer be able to operate, thus allowing [Pepe Rojas and brother Arturo Rojas]  to consolidate control of casinos in the Monterrey region.
According to the leaked cable:
4.  (C) Casinos are profitable cash businesses and often used to launder illicit profits.   According to our source, the Rojas brothers have close ties to the Beltran-Leyva Cartel.  The connection to the Beltran-Leyva Cartel and separate ties to PAN politicians allow the Rojas brothers to operate in an otherwise Gulf Cartel region.  Our interlocutor stated that in the 2006 elections, the brothers illegally donated US$2.5 million each to Adalberto Madero, the current [PAN] mayor of […] Monterrey, and Zeferino Salgado, the current PAN mayor of San Nicholas and the PAN's candidate for federal deputy for the San Nicholas congressional district.   In this year's election, the Rojas brothers reportedly donated a helicopter and free campaign advertising to Salgado, who is expected to win in the upcoming elections.  In addition to campaign contributions, Madero and Zeferino are said to also receive a monthly percentage of the revenue from the casinos.
5.  (C) Comment.  The traffickers, the casino operators, and corrupt politicians form a self-protective triangle, which makes it difficult for honest law enforcement officers to get at organized crime.   One way for the Mexican government to strike back at the cartels would be to take a fresh look at its policy on casino licenses.
The Rojas family also apparently donated $200,000 to the Obama campaign in 2012. The money was returned after the New York Times reported the story.
---
In Tamaulipas, one such self-protective triangle apparently involves Gulf cartel associate Carlos "Cuate" Martínez Perez, the reported owner of the Casino Intercontinental, his godfather and alleged partner Francisco Javier Lazo Rodriguez, owner of Constructora Lazo S. de RL de CV, a construction firm and beneficiary of multiple no-bid government contracts, and Francisco García Cabeza de Vaca, the governor of Tamaulipas whose executive office awards contracts allegedly in exchange for kickbacks.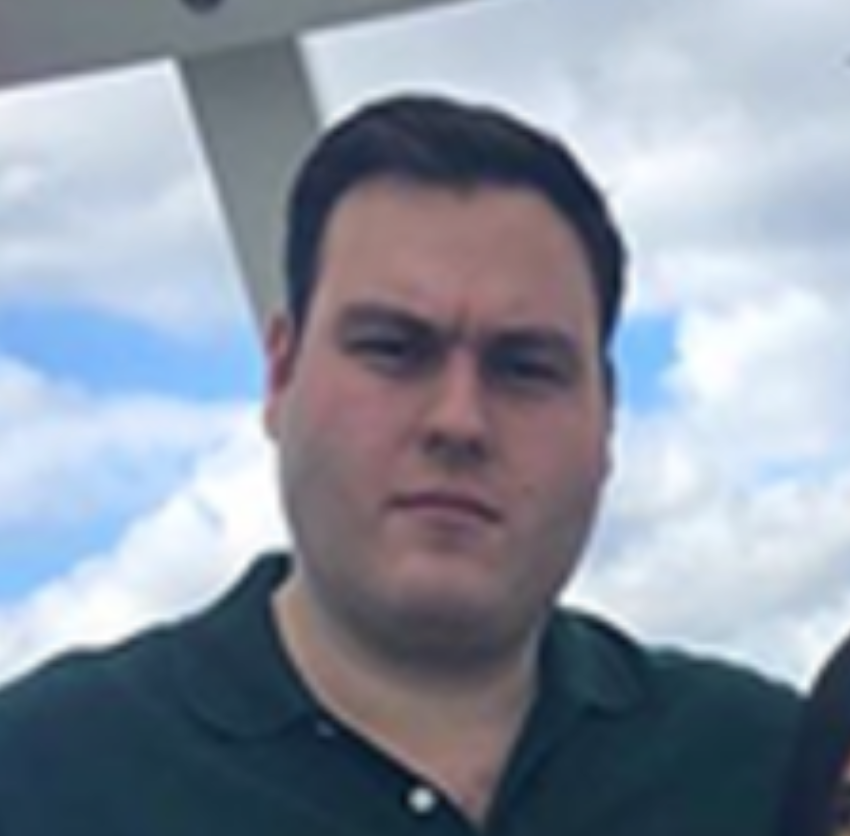 As reported previously by narco.news, the Tamaulipas government gives preferential treatment to various factions of organized crime in exchange for a fee. Organized crime administers various rackets such as fuel smuggling, extortion and drug trafficking. Casinos allow organized crime to launder illicit revenue from and permits are granted by government officials. Organized crime finances political campaigns and pay bribes to officials for their favor. In office, state officials grant no-bid public works contracts to favored construction firms who kickback a percentage of the contract's value in exchange for the favor. The kickbacks can be laundered in a number of ways including through casinos and shell companies.
---
Francisco García Cabeza de Vaca is a longtime associate of brothers Fernando, Manuel and Jorge Bribiesca, the children of Marta Sahagún, former First-Lady during Vicente Fox's administration. According to reporting by Álvaro Delgado for Proceso, the Bribiesca brothers attended Cabeza de Vaca's inauguration as mayor of Reynosa on January 1, 2005.
According to testimony from a protected witness for the DEA, Cabeza de Vaca's campaign for mayor was financed by the Gulf cartel.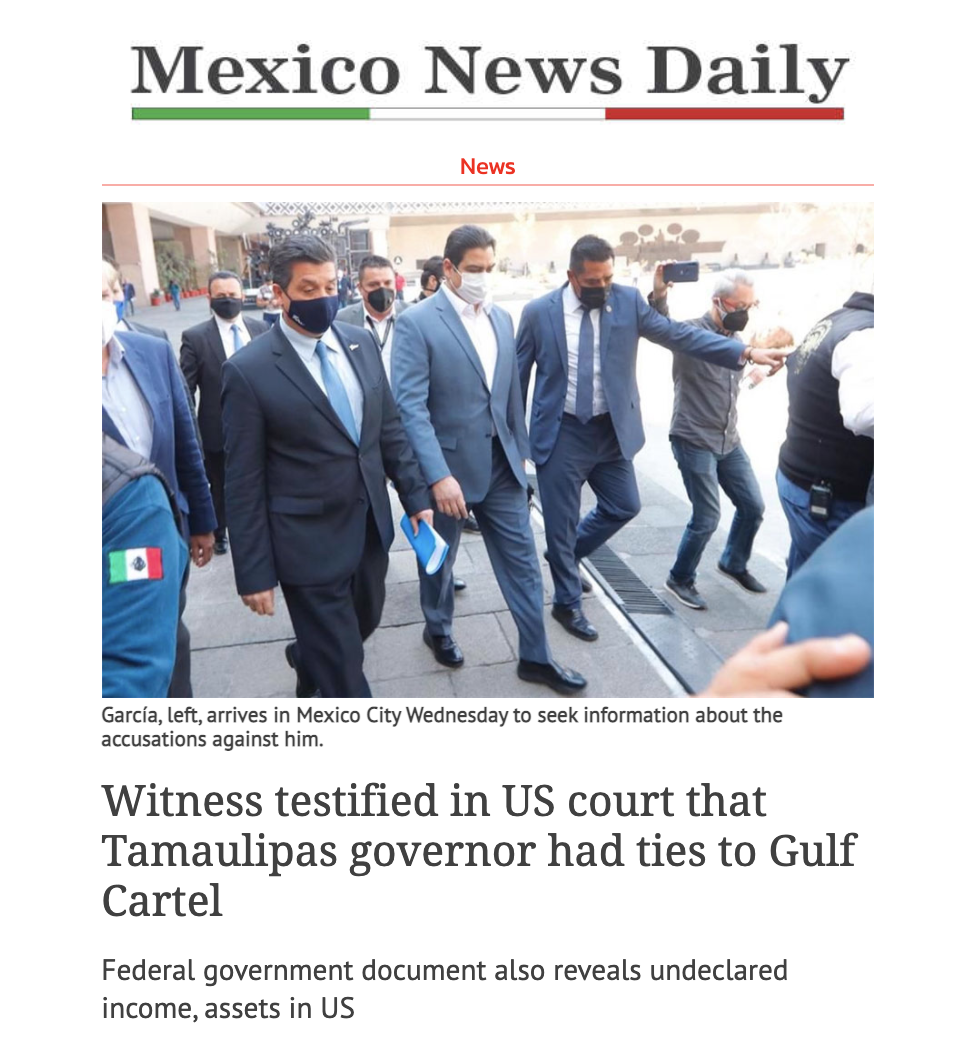 Francisco García Cabeza de Vaca sought the PAN nomination for the Tamaulipas governor's race in 2010 with the support of Felipe Calderón, according to reporting in Proceso, but was ultimately turned down. A leaked diplomatic cable from 2007 shared with narco.news alleged that Felipe Calderón's campaign was financed with money from the Gulf cartel, according to statements from a DEA informant.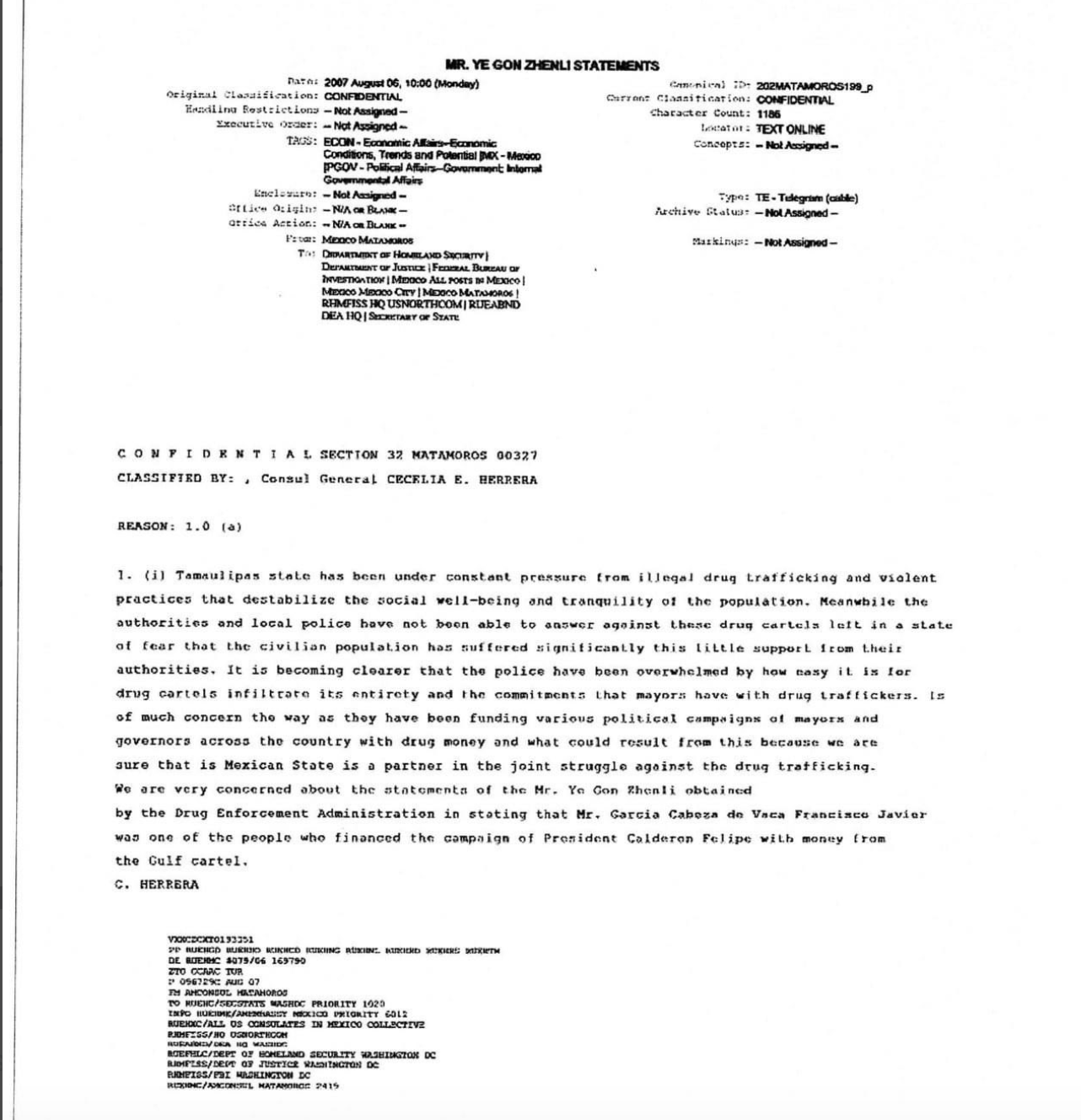 On Cabeza de Vaca's relationship with the Bribiesca brothers, Proceso reported that:
Francisco Javier García Cabeza de Vaca was linked to smuggling "and extortion of textile importers"—presumably in association with the Bribiesca Sahagún brothers—in 2000, when he was a congressman, according to a complaint by María Leticia Ramos Esparza, a member of the Green Party Ecologist from Mexico and former representative of a customs agency, imprisoned for alleged acts of extortion.
[…]
Between 2002 and 2005, García Cabeza de Vaca was associated with the Bribiesca Sahagún brothers in other businesses, such as obtaining radio concessions. The link was Amaury Flores Pérez, who was its director of municipal Transit in the Reynosa City Council.
Soon, the trio García Cabeza de Vaca, Flores Pérez and Manuel Bribiesca focused their efforts and took advantage of their political influence to conduct various businesses.
With the support of the Bribiesca brothers, García Cabeza de Vaca created the companies Compañía Difusora del Noroeste de México and Corporativo Radio del Norte (in which Ismael, Francisco Javier's brother appears as a partner), whose corporate purpose is to obtain radio and television concessions, national and international satellite earth stations, as well as conducting advertising, socioeconomic and marketing research, among other purposes (Proceso 1533).
They were joined by two of García Cabeza de Vaca's closest collaborators when he was mayor of Reynosa: Miguel Ángel Villarreal Ongay (technical secretary) and Horacio Ortiz Renán (secretary of the City Council).
Villarreal Ongay became a partner of Corporativo Radio del Norte, according to the articles of incorporation formulated before the notary public 147 of Reynosa, Emma Alicia Treviño Serna, on October 24, 2005 (record 3393, volume CXXII). Meanwhile, Ortiz Renán appeared as a partner of the Compañía Difusora del Noroeste, according to the charter of November 8, 2005 (number 219, volume III), formalized before Public Notary 274 of Reynosa, Tamaulipas.
Further, Manuel Gómez Reséndez and Manuel Gómez García, father-in-law and brother-in-law of García Cabeza de Vaca, respectively, are investigated by the PGR for the alleged theft of fuel from Pemex, as recorded in the preliminary investigation PGR / TAMPS / king-1/519/05.
In the investigation, it is established that the company Intertransport Inc., SA de CV "stored a fuel that emanates from the natural gas wells that Pemex drills and is trafficked on the black market due to its low cost."
Francisco Javier García Cabeza de Vaca has been able to combine business with politics well: since 2002 various companies have been attributed to him that he uses to obtain public works contracts, in alleged partnership with the Bribiesca brothers and their relatives.
It is related to the companies Grupo Inmobiliario Cava, SA de CV, whose representative is Mrs. María de Lourdes Cabeza de Vaca Wattenbarger, her mother, and with Sierra Gorda Construcciones, SA de CV, whose chief officer is Salvador González, who was the contracting firm that built the Reynosa municipal building.